The project stems from the expansion of the BCC of Caraglio: a new area with squared, modern lines, which connects to the old historical building.
The architectural project proposed by the Kuadra Studio came about as a result of the need for an extension of the historical headquarters of the Banca Credito Cooperativo of Caraglio, which up until that time had been housed in the "Palazzo del Fucile", an ancient 18th-century palace which over time had been subject to further extensions between 1800 and 1930. When it became the Bank headquarters after being renovated, the need for an extension was immediately apparent: hence the project to build an entire new wing, connected to the Palazzo del Fucile only via the ground floor, very modern and with squared volumes, which integrated unobtrusively with the structure and the harmonious historicity of the ancient building.
Banca Credito Cooperativo of Caraglio
Products for architectural lighting: when light builds forms and volumes.
Gypsum was chosen to integrate perfectly into the clean, linear design, both for lighting the lobby and for creating lighting effects in the stairwells and on the staircase landings. Thanks to Gypsum from the Architectural Lighting collection, lighting is integrated without disturbing the architectural lines, and instead enhances the shapes, volumes and spaces of the building. Products from the Professional LED Lighting collection were chosen for the exterior: the SteelWalk bars, positioned on the ground, illuminate the façade adjacent to the new wing highlighting the historic architecture of the Palazzo del Fucile, while Insy uplights emphasize the texture of the stone arch in the entrance courtyard. These uplights, installed on the ground, were also employed at the entrance to the new branch, which is reached via a driveway where the lighting effect of Stick posts guides the visitor's way.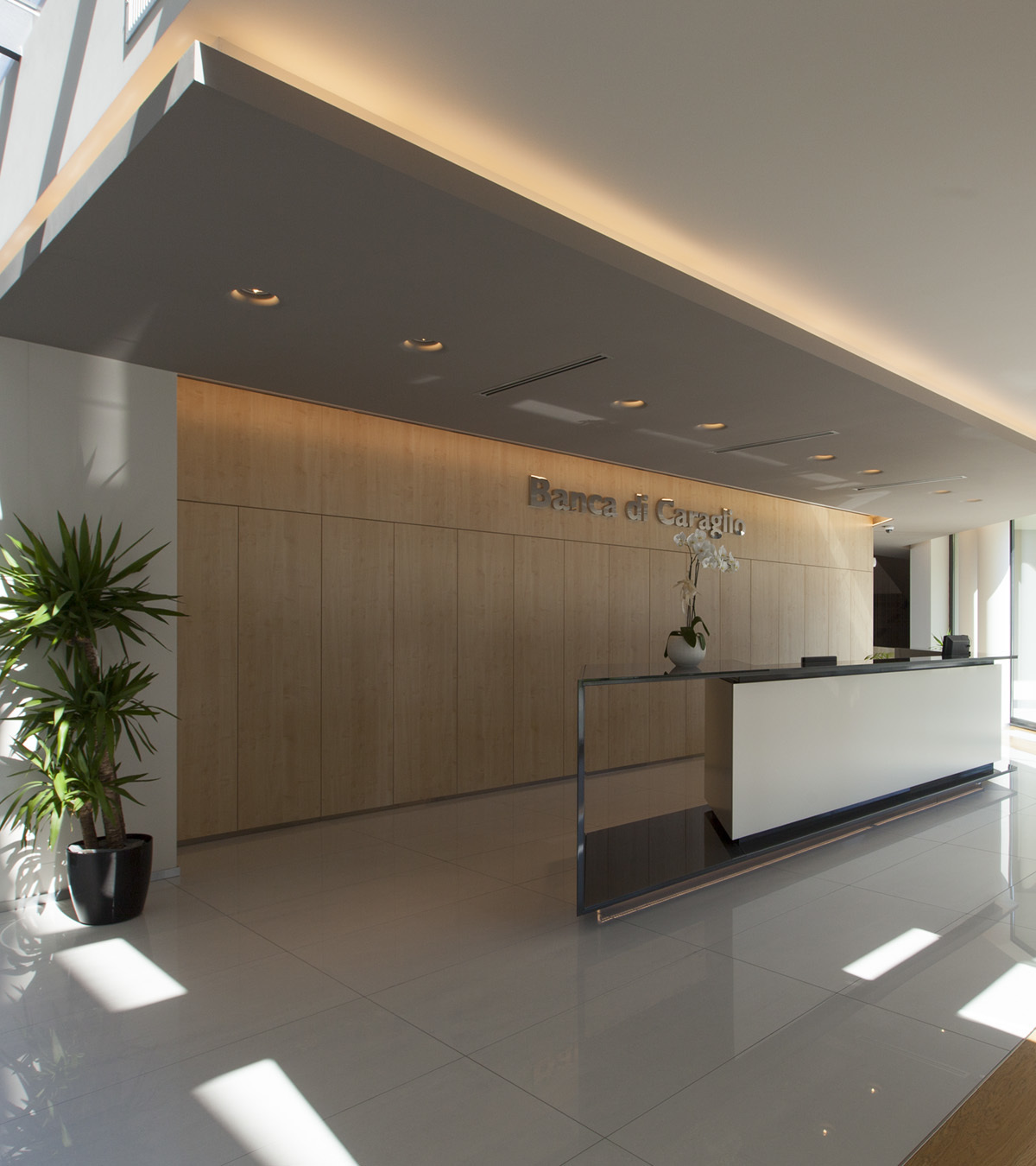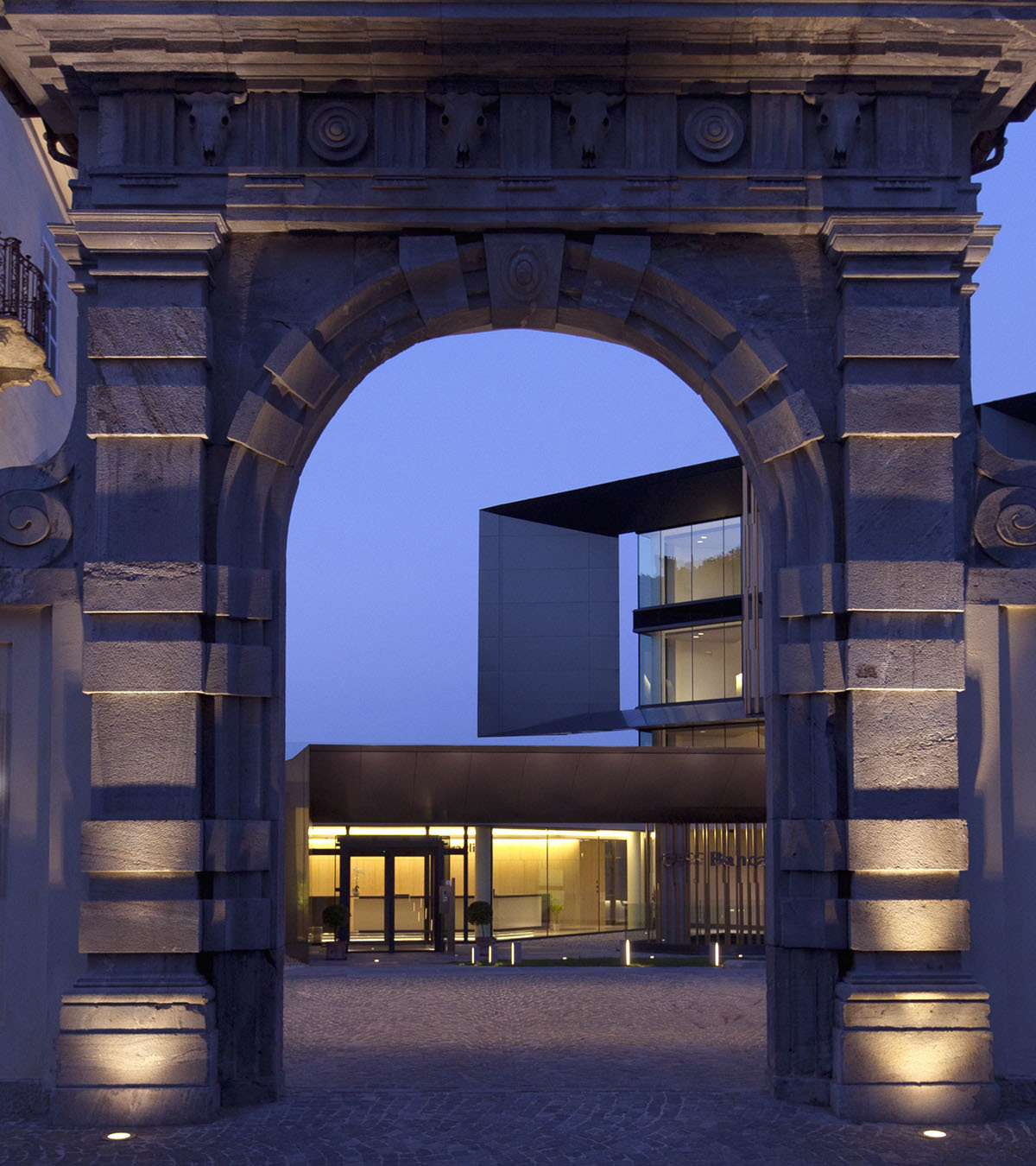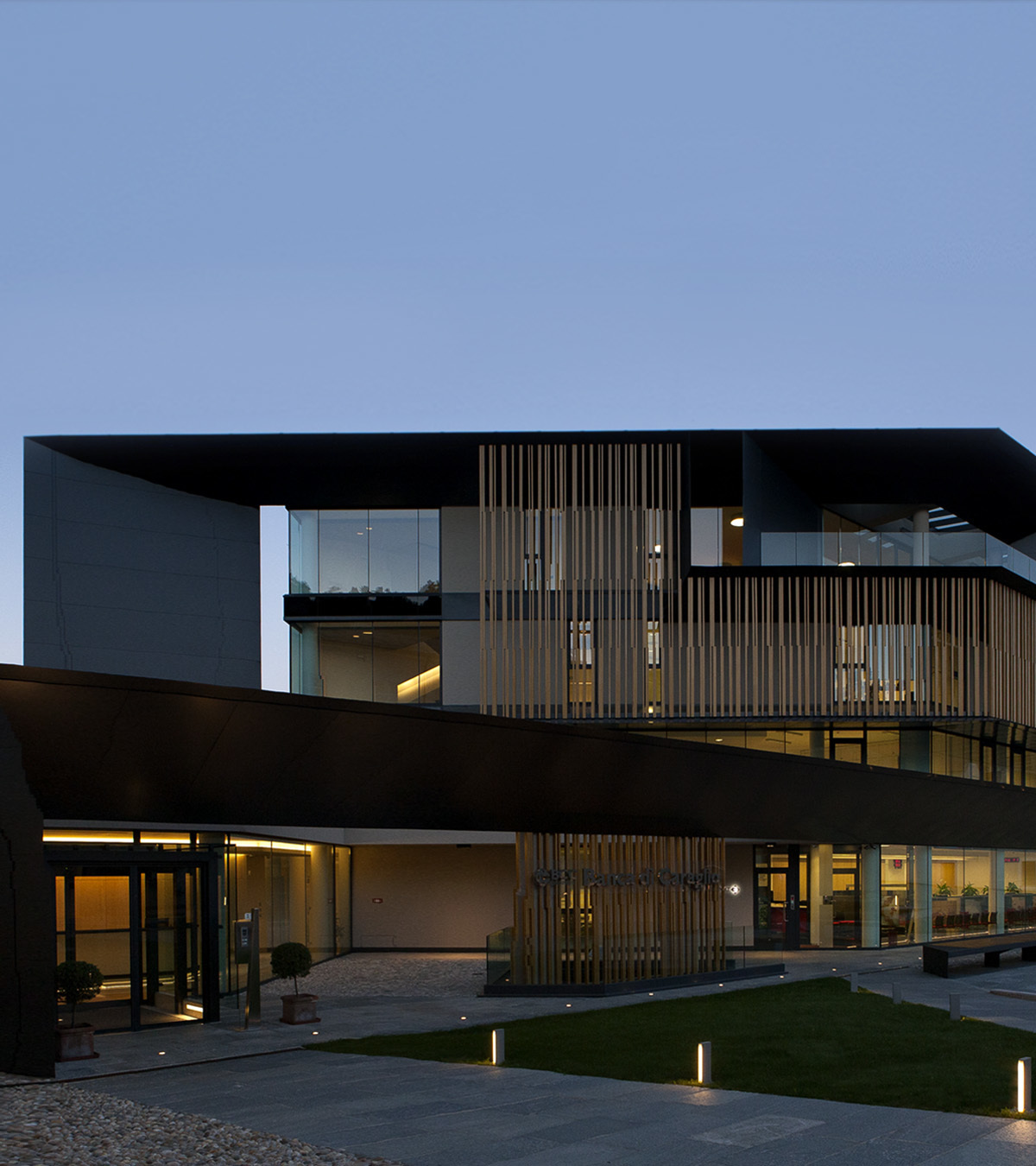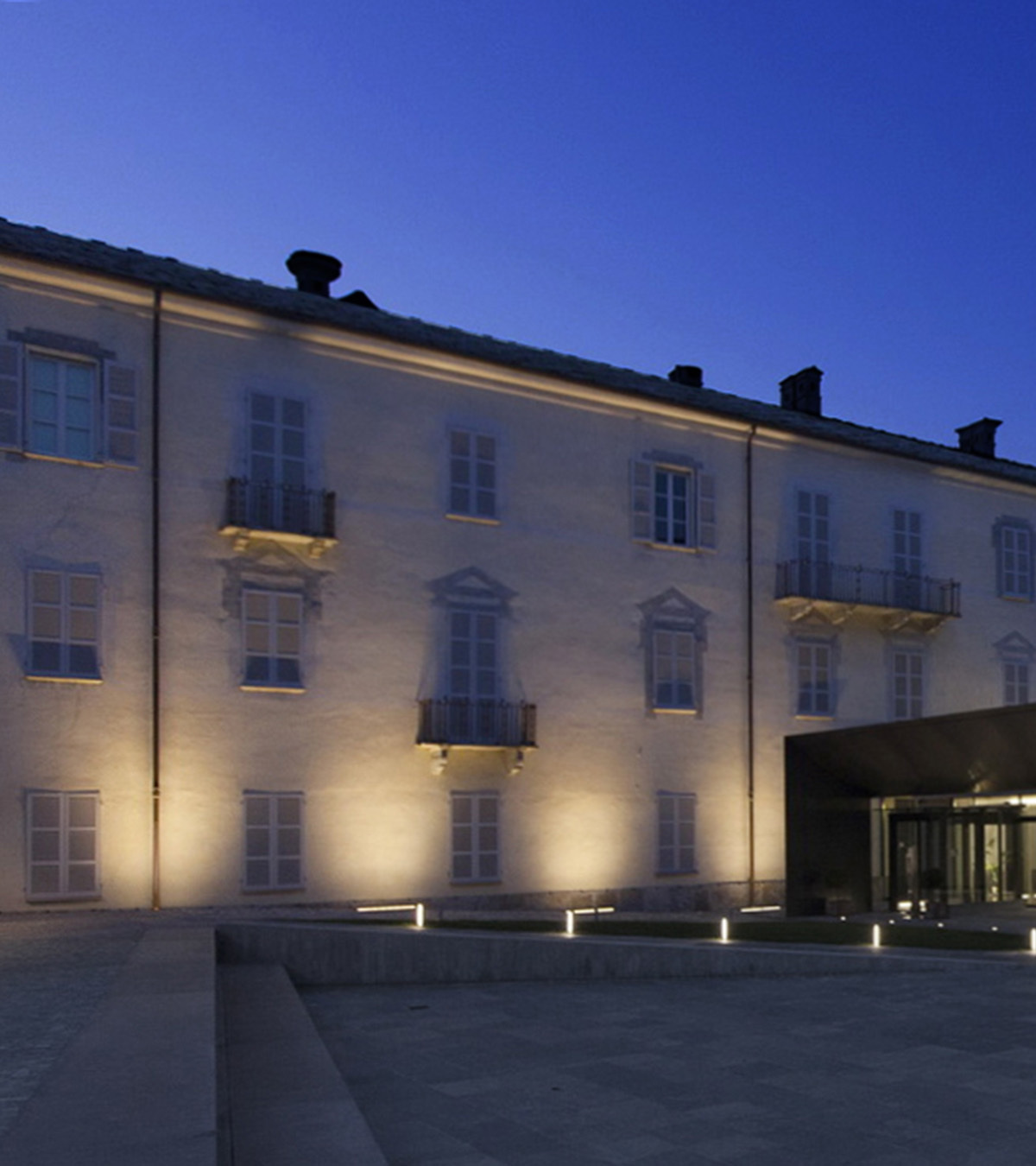 The project was created by Kuadra Studio, which found in Linea Light Group products, the expertise and technology required to realize the various aspects of the project: research into cutting-edge LED technology, energy savings, considerable application capacity, above all concerning the external scenography emphasizing the architecture and enhancing the buildings and the public square in front of the Bank during night-time hours. The project also won the 2014 National Architecture Prize IN/ARCH-ANCE in the young architects category.