Wide spaces in an historic building
The Bhartiya Group has recently established its premises and a new showroom in an historic building in the heart of Milan.A clear and wide area where clothes and leather samples can be displayed with annexed working spaces and meeting rooms.
The Bhartiya Group
Lighting for work and fashion.
The Bhartiya Group spaces in Milan presented two different requirements from the lighting technology point of view. The showrooms, as for a store, required the items displayed on stands and shelves to be carefully enhanced, while in the offices, the presence of computer screens required guaranteeing the employees' visual comfort.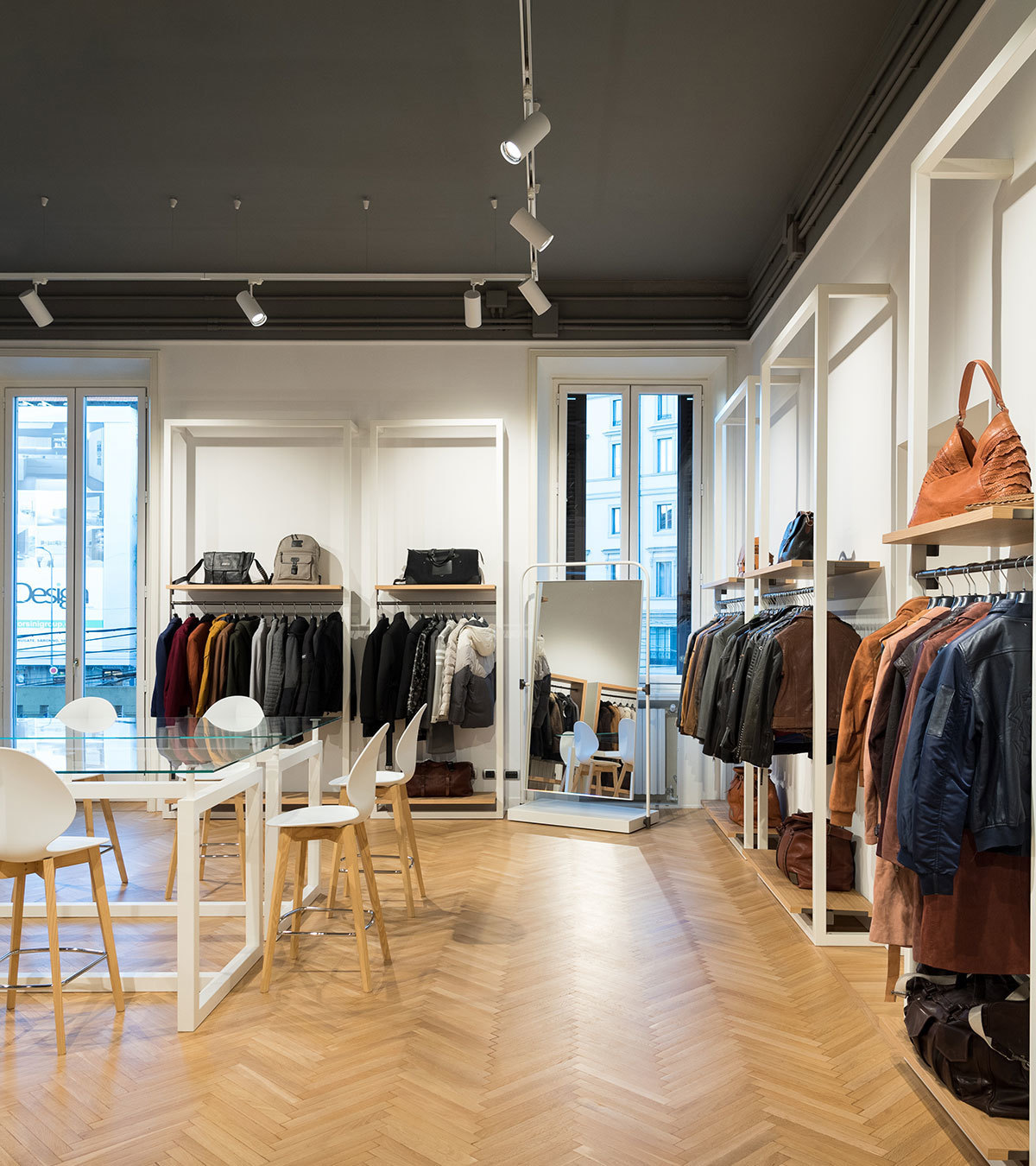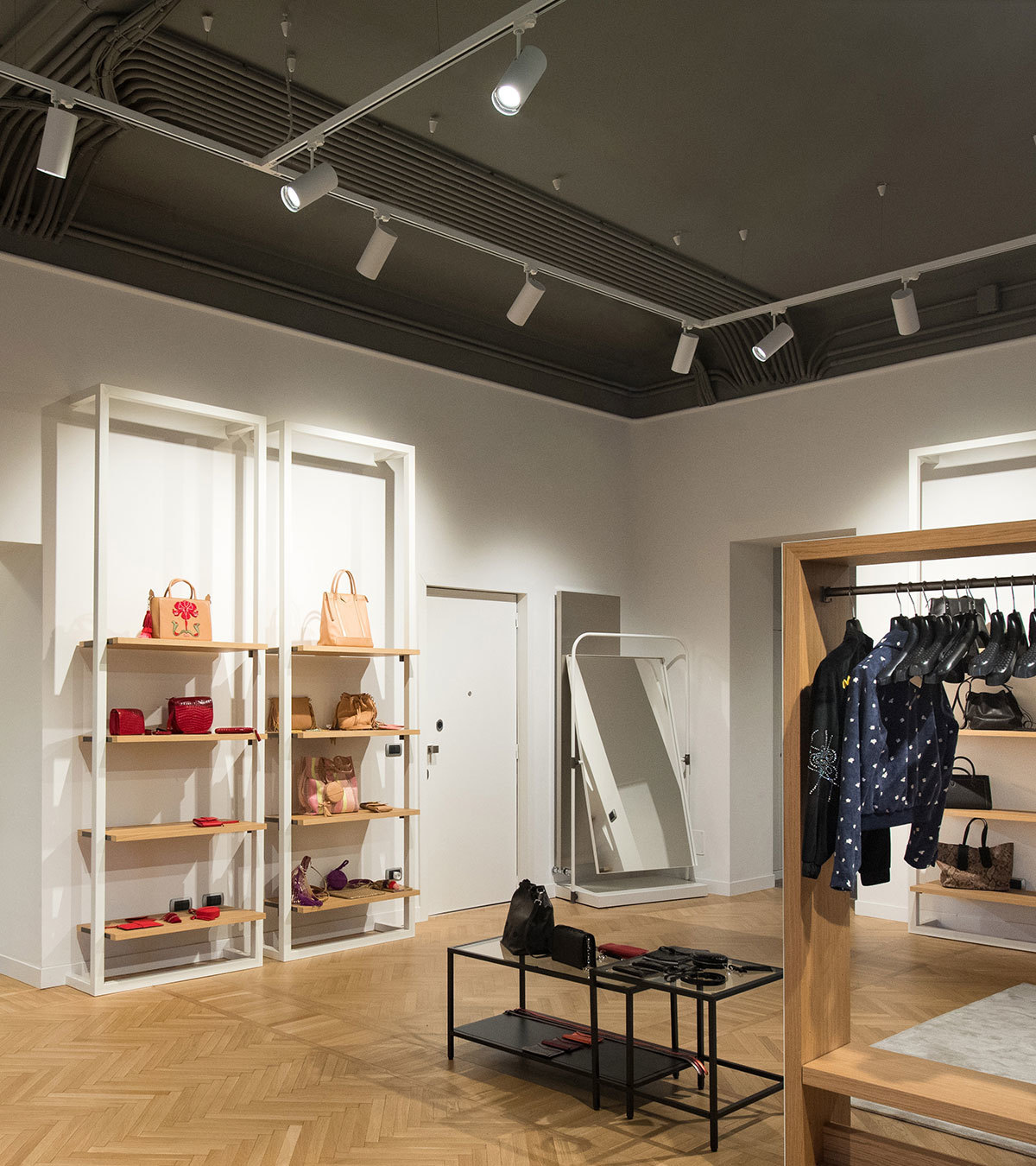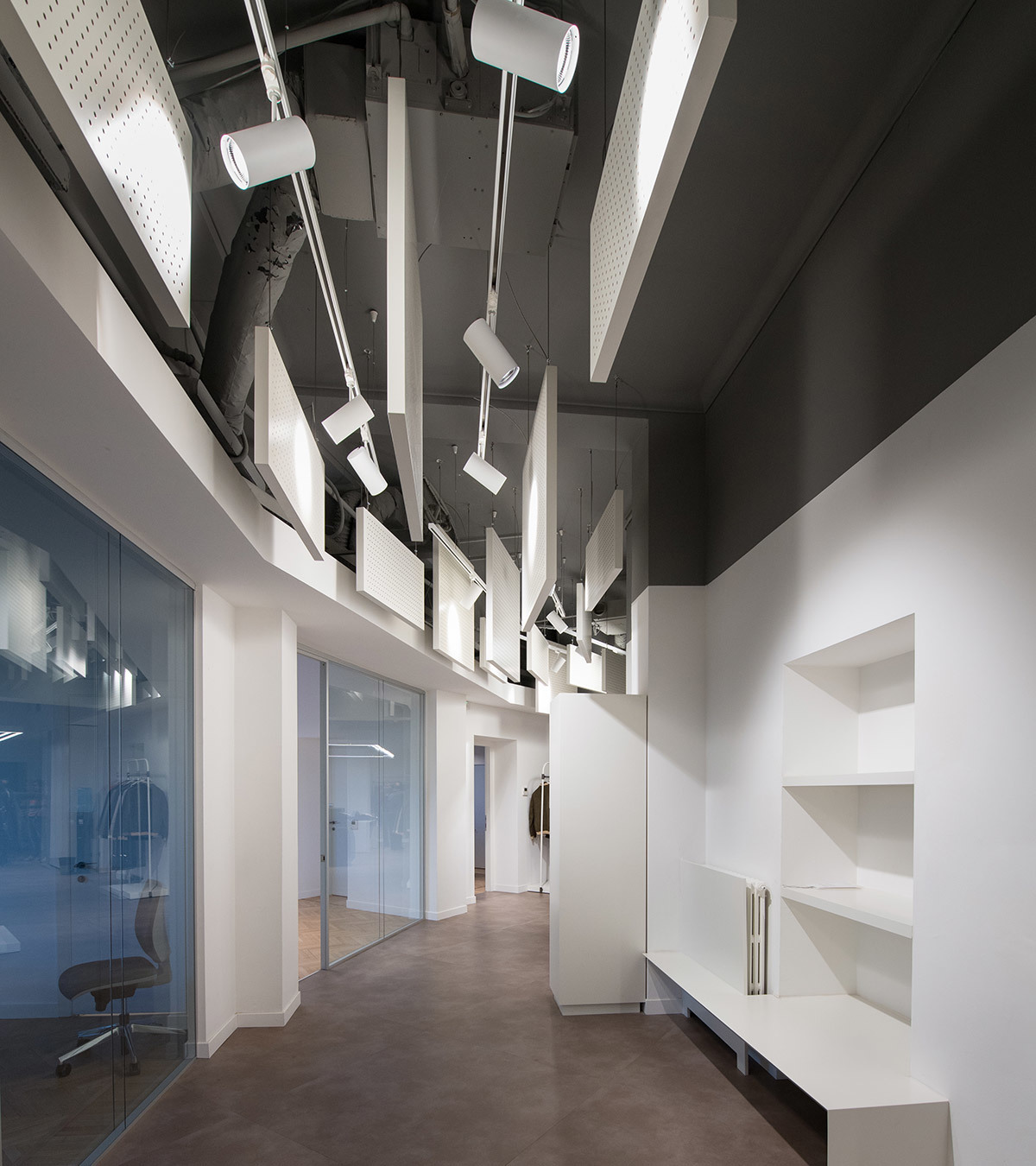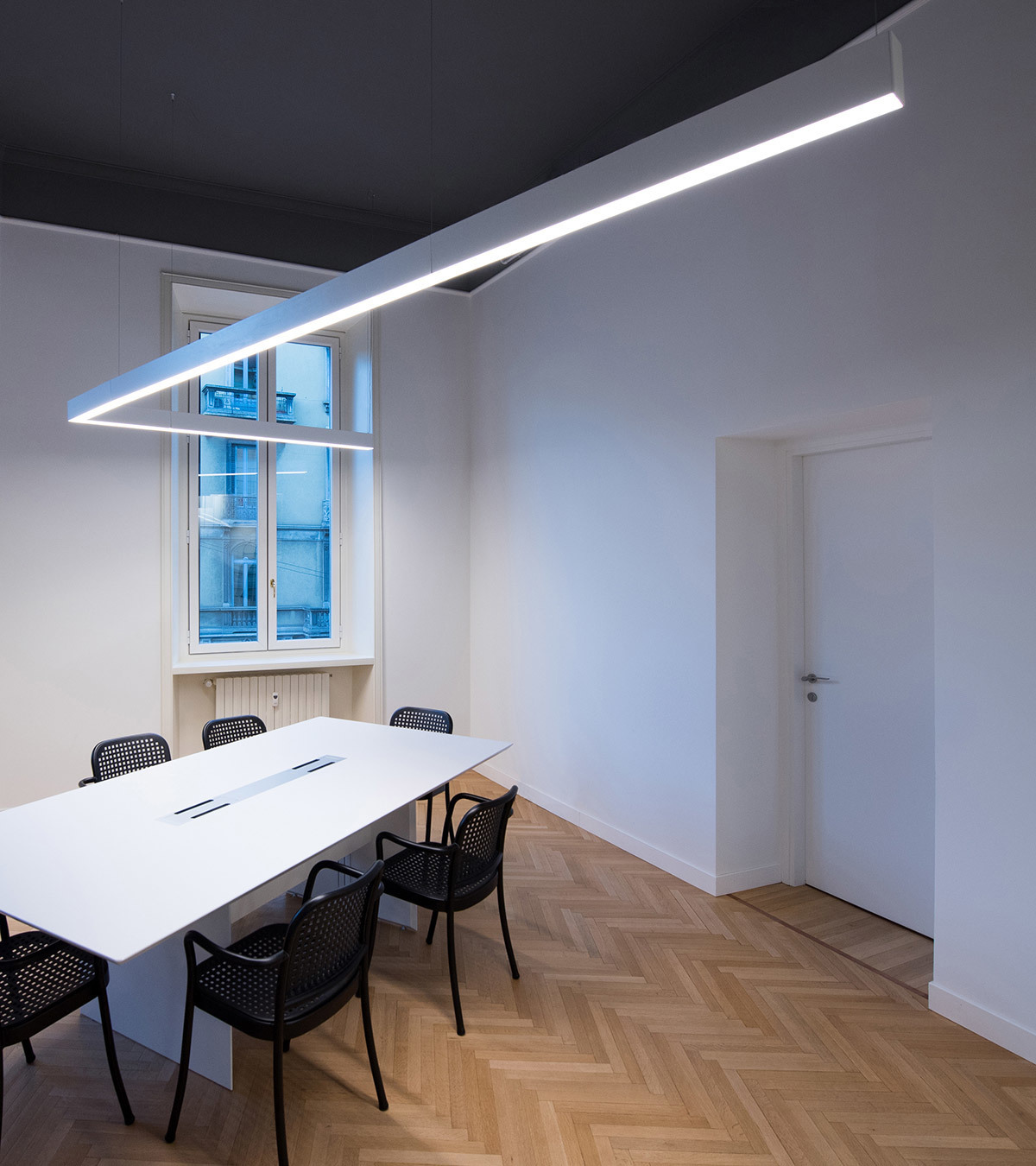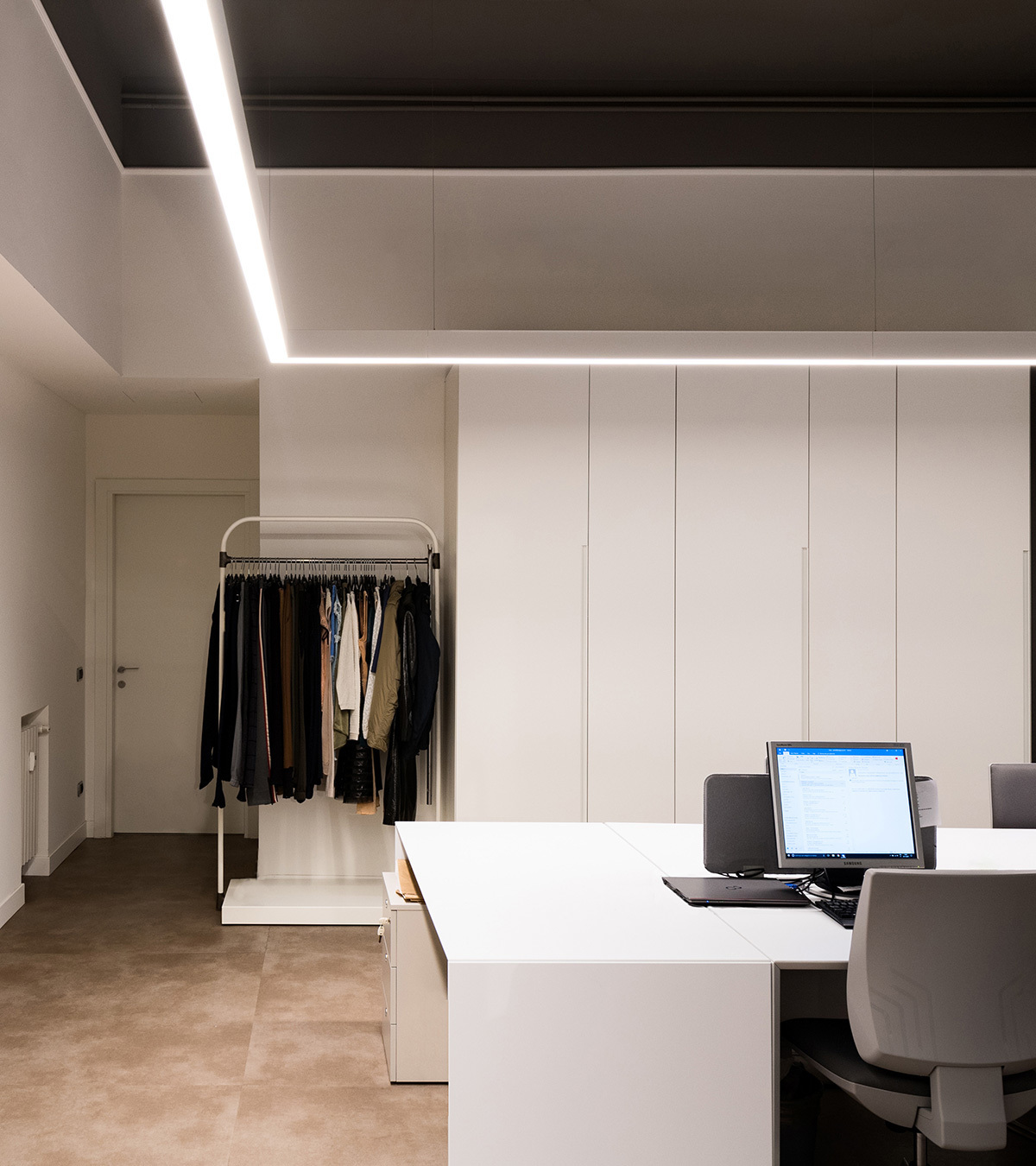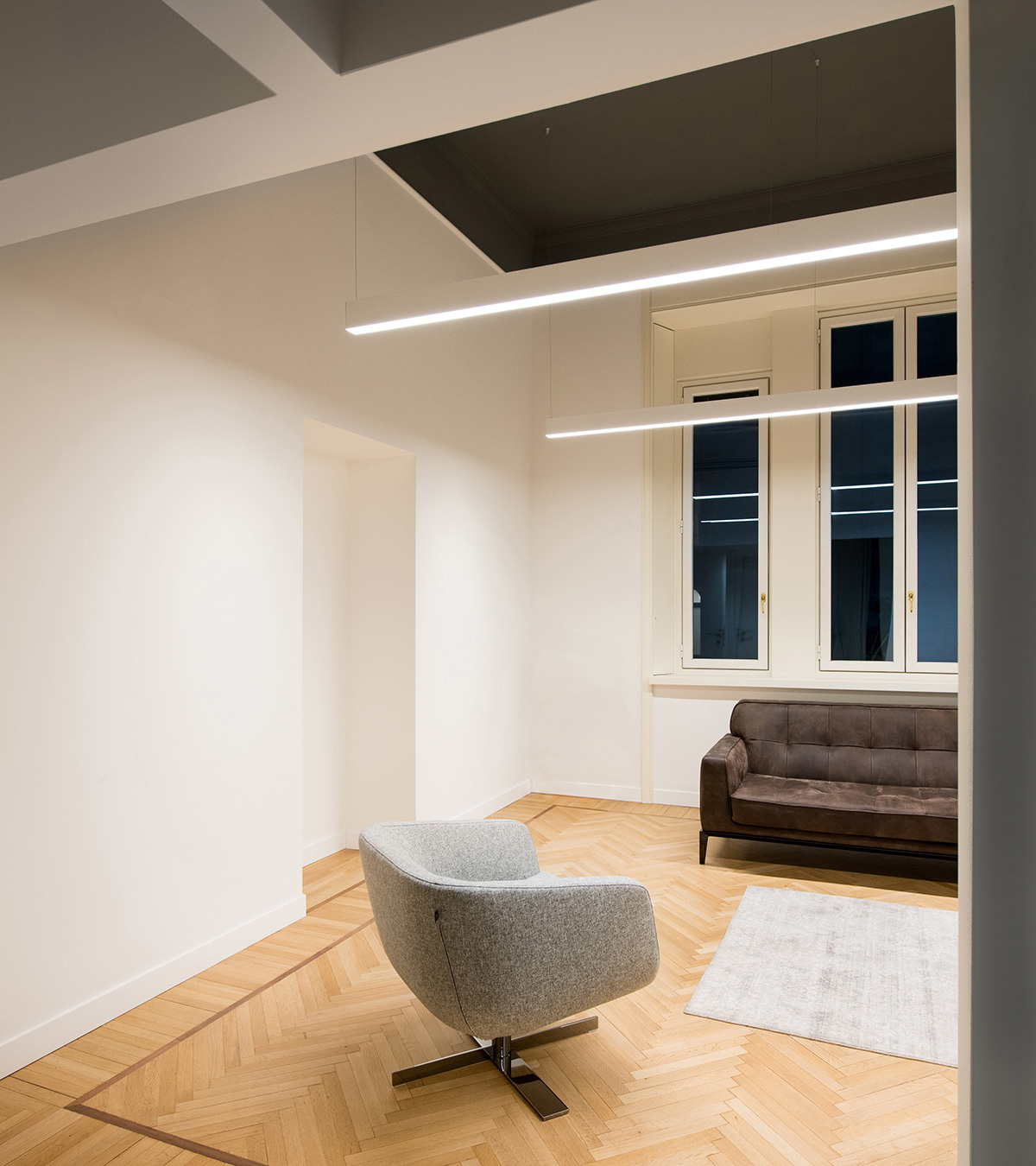 For the display area, the choice was for Pound, the suspended track-mounted spotlights in the 3000k version.The same product has been chosen for the hallway that connects the showroom to the other areas, arranged in a specific composition with the use of acoustic panels. Offices and meeting rooms are illuminated entirely with the Shore linear system. Among the various available versions, the choice was for the single-emission modular suspension light with microprismatic diffuser, specifically designed for working spaces in compliance with the EN12464-1 regulation. The 13W Loro downlights installed in the circulation areas complete the project.   
Project by:Architect Cristina Broggi 
Photography by:Andrea Badoni Initial content
Browse the gallery