The iconic CHQ Building now houses a digital hub
A new co-working space for use by startups and young digital entrepreneurs created in the historic building known as Stack A, overlooking the Liffey river.
CHQ Building – The Vaults
A new light under the historic basement vaults
The CHQ building was built in 1820 as a warehouse for the storage of wine, whiskey and tobacco, where the precious bottles were kept in the vaulted basement rooms. After its renovation and refurbishment, it now houses the premises of different institutions and businesses, among which EPIC (The Irish Emigration Museum), spaces for exhibitions and events, shops, cafes, restaurants and the DogPatch Labs digital hub. The meeting rooms and co-working spaces of this young reality are in the basement: DogPatch Labs acts as an accelerator for emerging startups and talents from the Irish tech-community, providing a location where they can grow and share their know-how making new connections.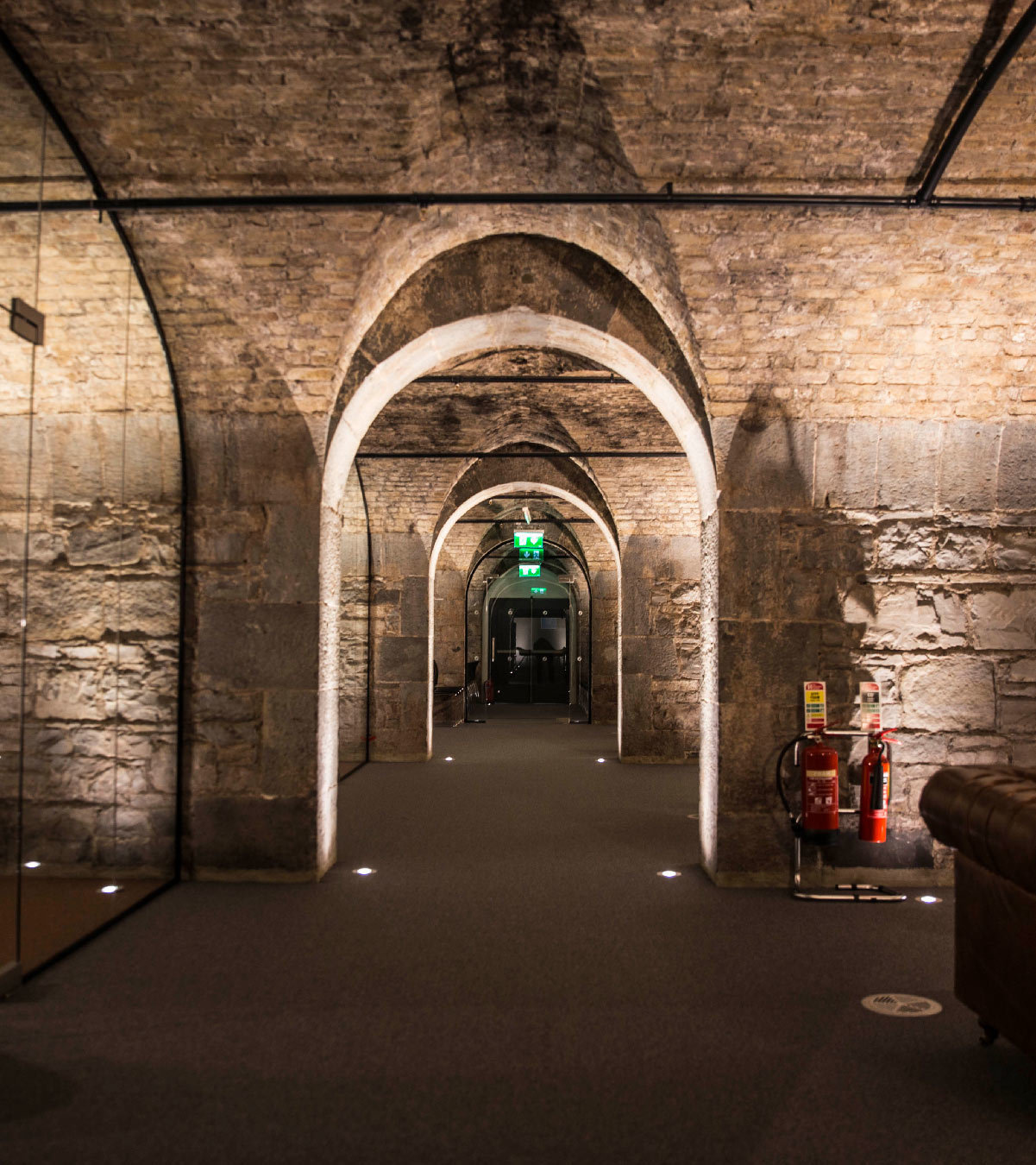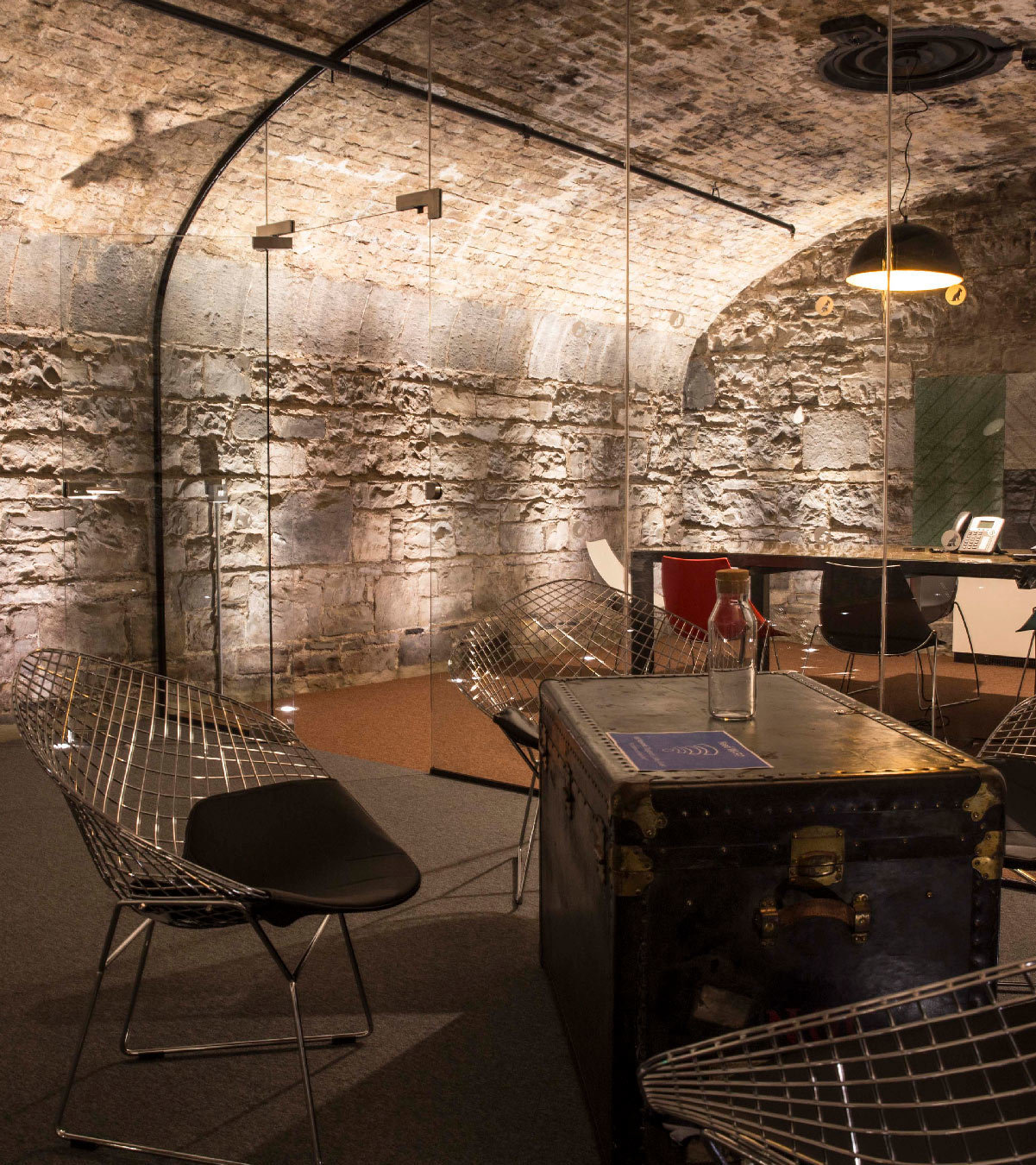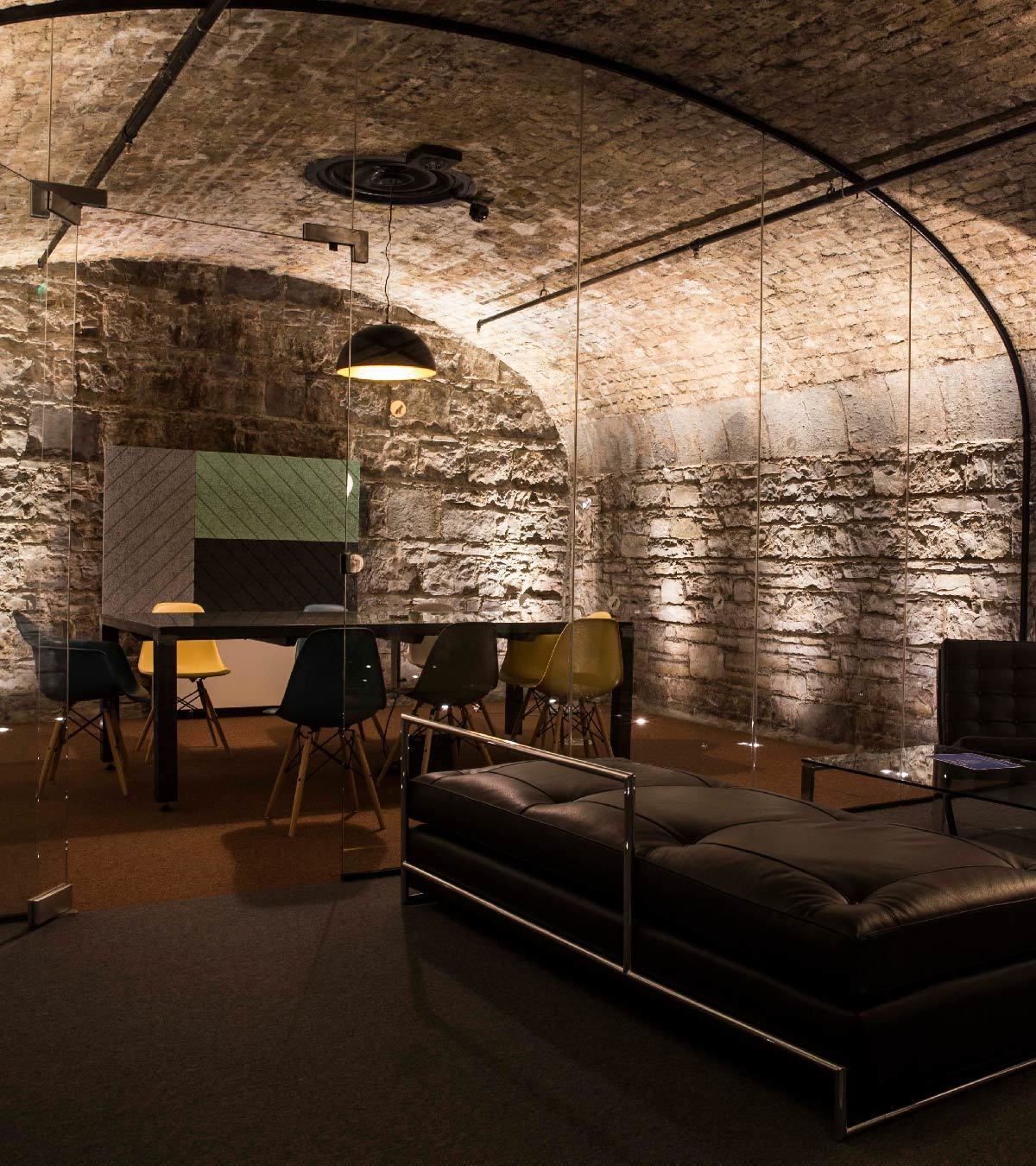 The atmosphere of the meeting rooms in the old vaulted basement is striking: the historic stone masonry and ancient vaults combine with the modern design of the furnishings, creating a stimulating and welcoming work space. The vaults and walls of the rooms and hallways are illuminated with Suelo uplight fittings, which "wash" the stone masonry emphasizing its rich texture. The AquaStop ™ system that protects the luminaires from the humidity levels often found in basements, the light's excellent performance and visual comfort guaranteed by the special anti-glare screen are the features that make Suelo ideal for installation in these particular spaces. Pound fittings installed in the ceiling illuminate the desks of the meeting rooms and of the offices available, blending seamlessly with the lit environment thanks to their essential and clean design. 
Lighting Design: Britelux Lighting Ltd.
Browse the gallery