Ferrowine Enoteca, a modern and innovative retail space in the walled town of Castelfranco Veneto.
The goal of carefully designed lighting for a showroom is to improve the ambience, emphasizing the composition of the exhibition spaces. Proper lighting, in fact, can highlight products and enhance the setting by creating the right atmosphere.

This project represents the perfect combination of functional and expressive needs, where the component of light plays a leading role, integrating seamlessly into architectural design.

Ferrowine Enoteca
A lighting collection for an avant-garde wine bar
With over 1,000 square metres dedicated to sales, as well as an interior lounge and vault, a bartending school, a wine and food tasting room, two conference rooms, and a large car park, FerroWine goes far beyond the idea of a traditional retail space - over 1,500 wines, more than 1,500 spirits, and over 350 types of beer - a versatile, multifunctional space, providing opportunities for enthusiasts and curious newcomers to meet and socialize in the name of food and drink.

The interior is reminiscence of a library, with each shelf containing bottles instead of  books, where rigorous geometry is combined with the warmth of wooden materials. A strong scenic impact is created by the spiral staircase that leads up to the gallery running along the entire upper level, as well as the caged installations with large-sized luminaires hanging from the ceiling.
Outside, the regular volumes are divided by columns, softened by large windows, which are illuminated after dark by the lights coming from inside, to create an evocative night scene.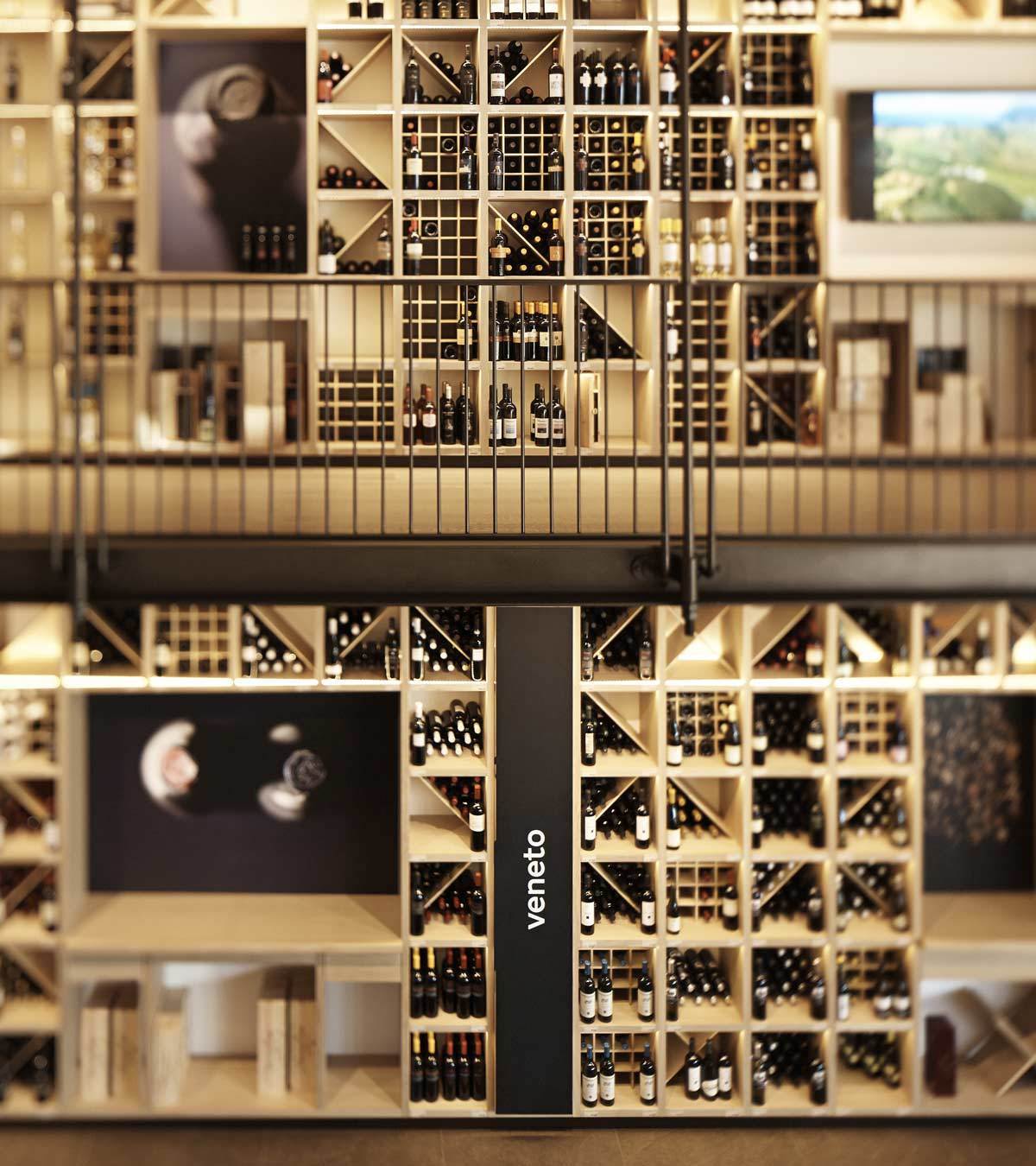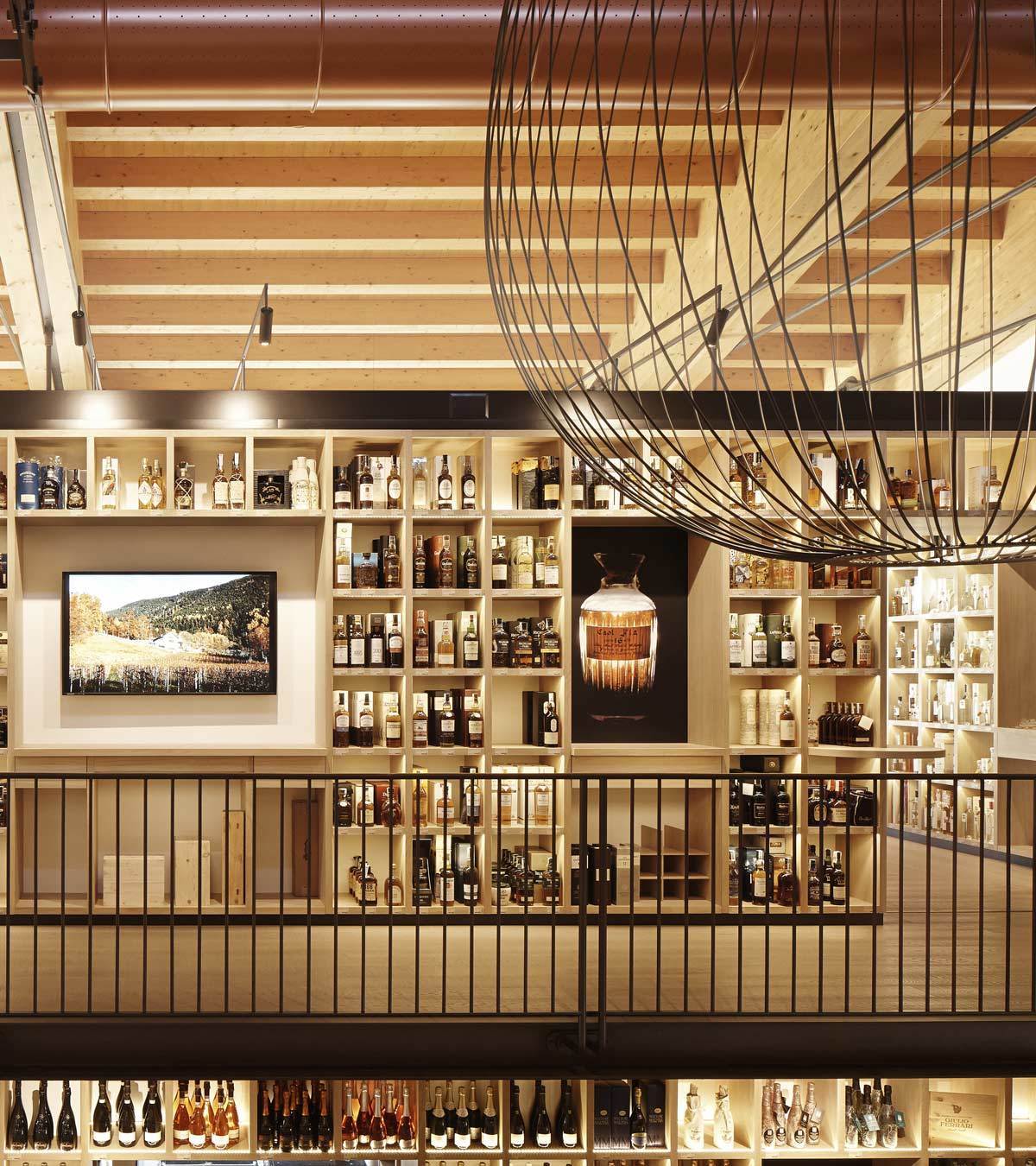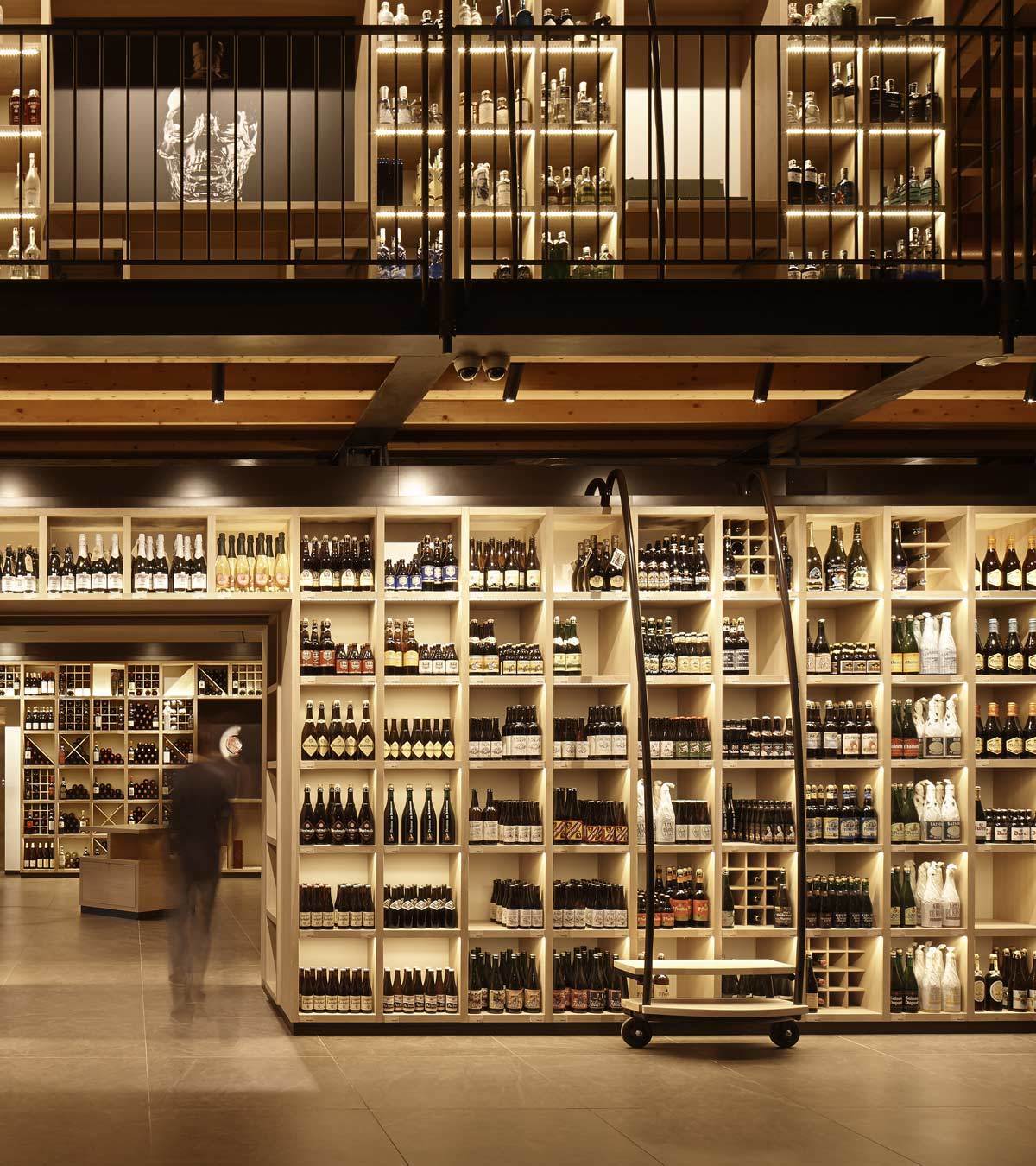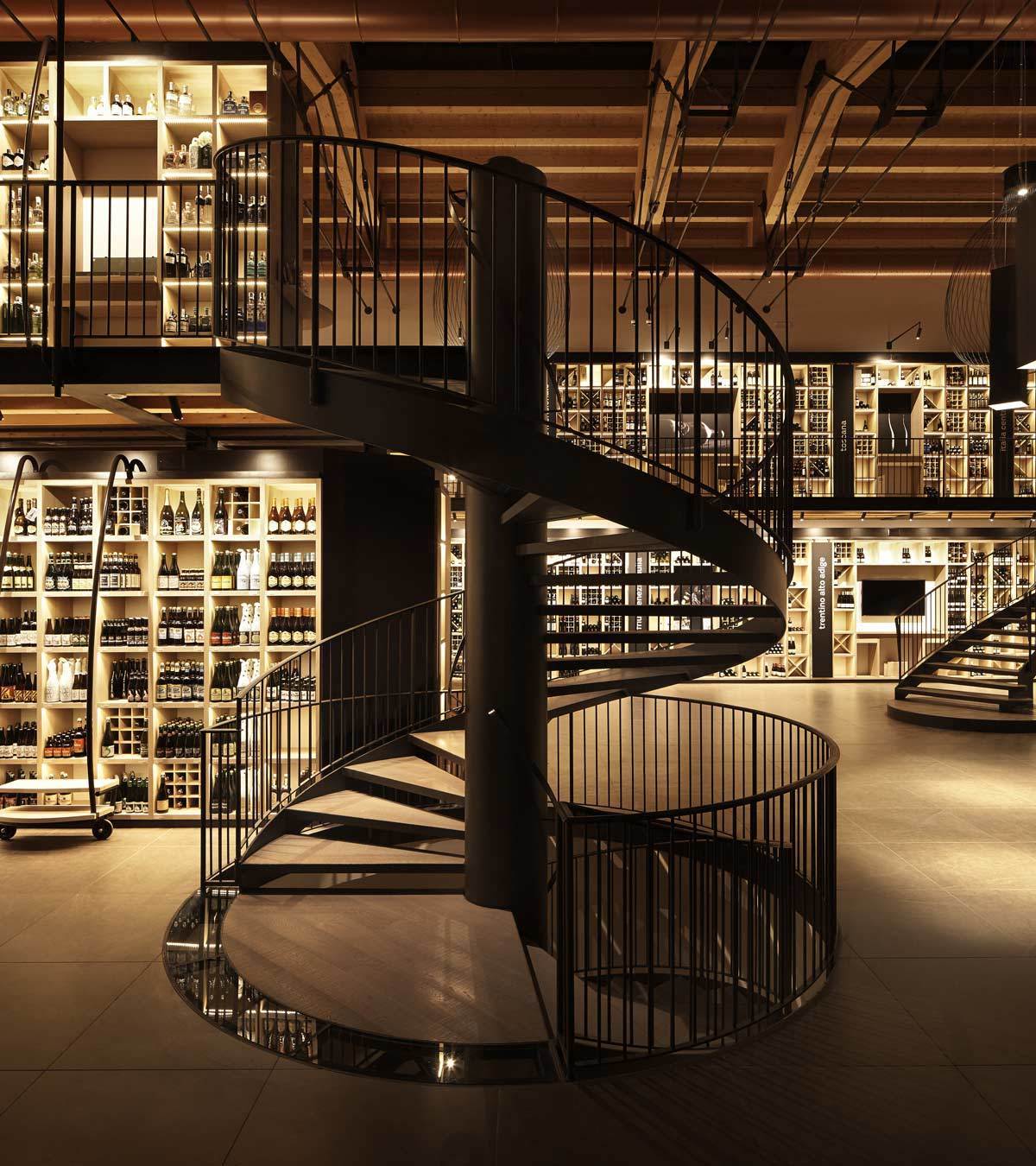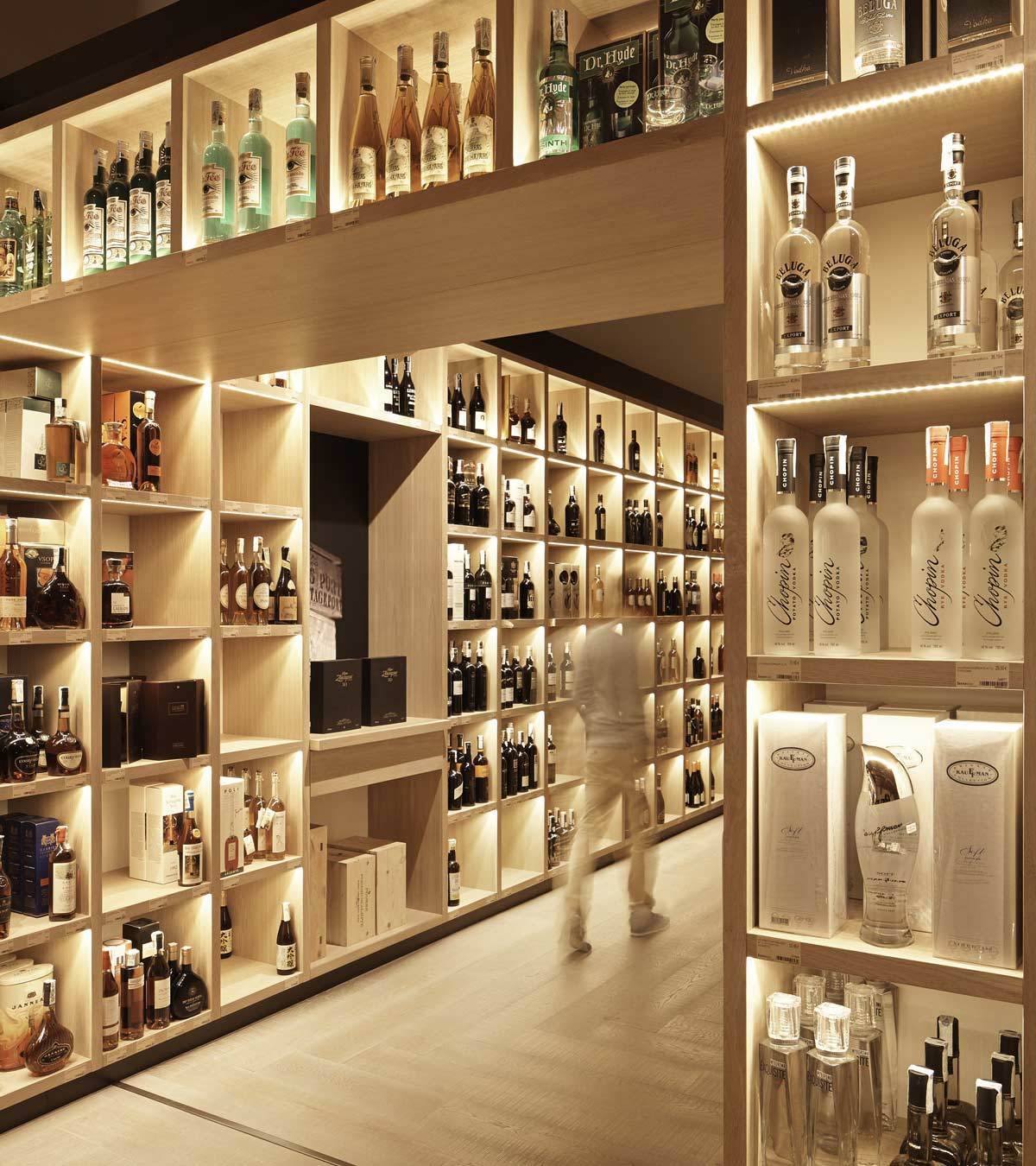 The role of lighting in this project takes centre stage, and is a fundamental component of the architectural design.

The lighting solutions of the Linea Light Group are the synthesis of advanced LED technology with high design, both sustainable and versatile.

The products used are almost all part of the i-Lèd collection, with a couple of products from the Tràddel family.

Pound: accent lighting for the perimeter furnishings;
Orbit: projectors for curved special system with direct light placed over cash registers
Dave Pro 2: projectors installed within the demijohns at the entrance.

For the basement level, in the spaces hosting Bollicine&Champagne, Quantum, Ribbon Strip and Pound products were installed; while for the exterior, Stalk in the flower beds and parking area, while Vedette Lama was used for the columns.
Browse the gallery