The fun-lovers' island hosting the first Hard Rock Hotel in Europe
Ibiza, the wonderful Balearic island and European fun capital, hosts the first Hard Rock Hotel of the old continent. The renowned restaurant, shop and thematic hotel chain, well known for the immersive rockstar experience offered to its clients, has chosen the beautiful and famous beach of Playa d'en Bossa.
Hard Rock Hotel
A host of colours on the quintessentially rock and roll facade of the island
The 300 terraces in the most luxurious 5-star hotel of the island are lit thanks to the Ohps outdoor luminaires from the Home Lighting collection. Thanks to the high protection against water, salt and dust, Ohps luminaires fit perfectly for use on the external balconies, illuminating the space and furnishing it with its semi-spherical shape with simplicity and spontaneity at the same time.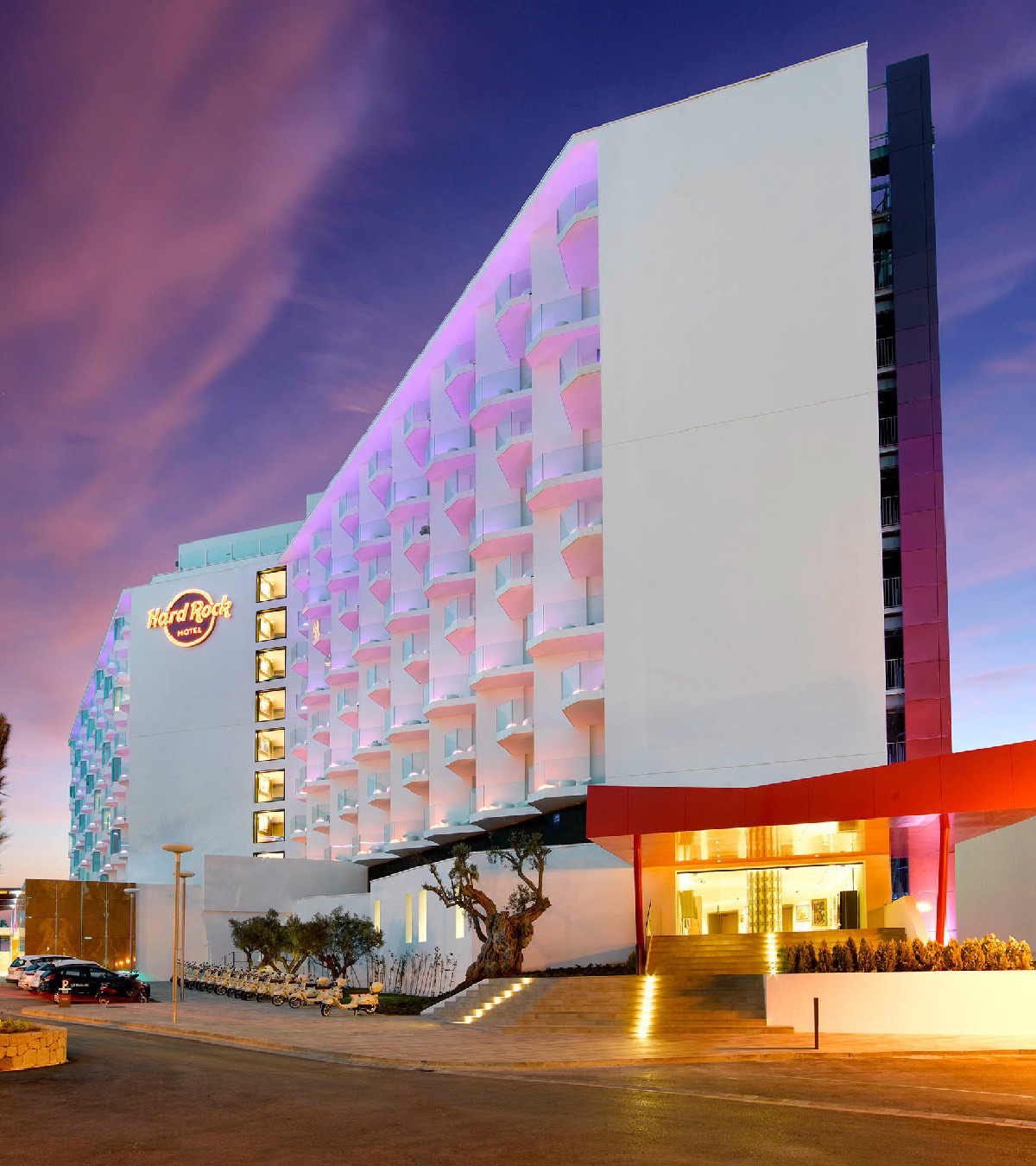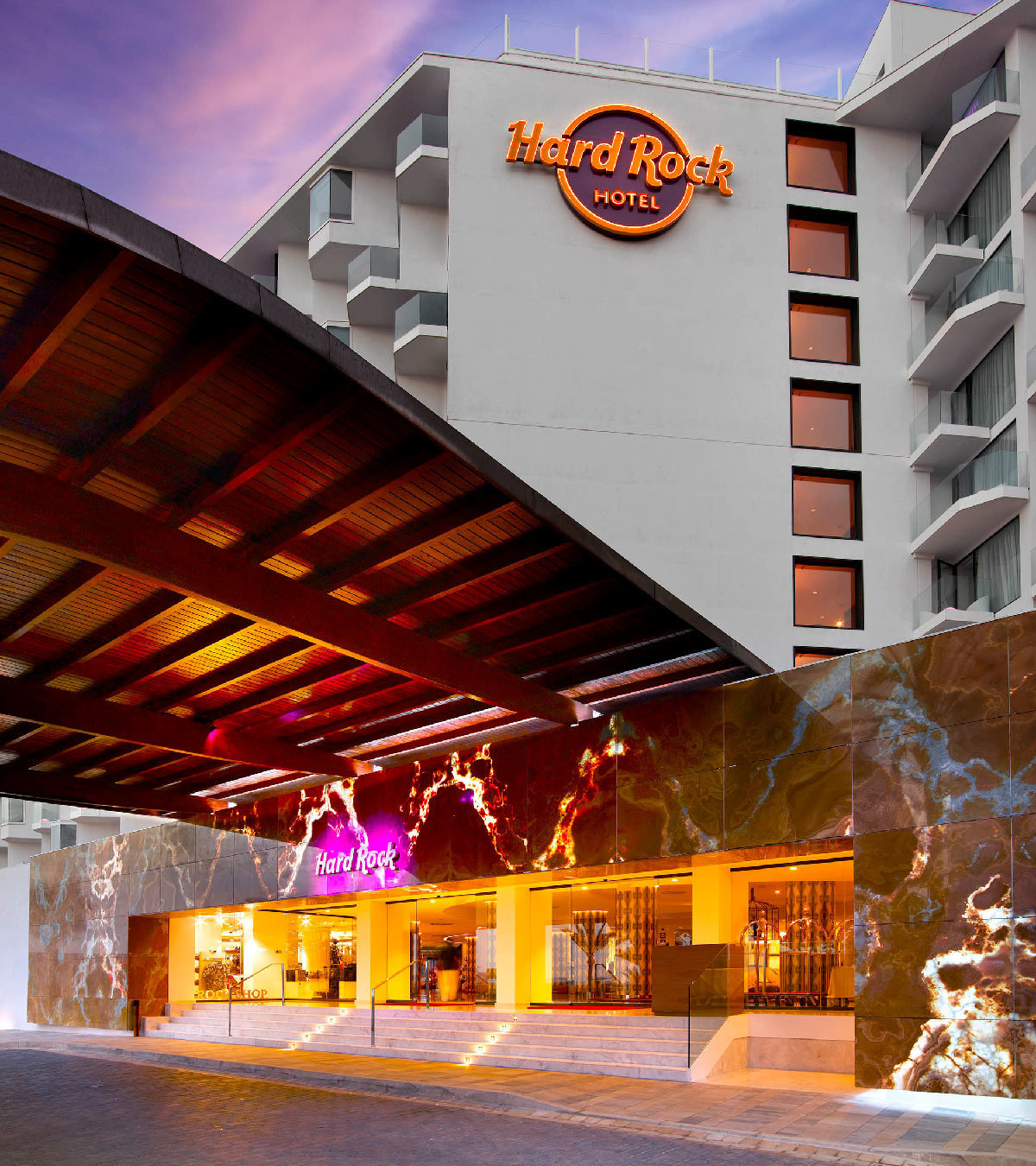 The RGB light of the luminaires creates a charming interplay of colours on the entire façade of the Hard Rock Hotel, complemented by the pathmarker Quara lights positioned on the entrance staircase. The project was designed by the interior design department of the owners (Palladium Hotel group) and appears particularly evocative thanks to the intense colours illuminating the white sands of the island's most popular beach at sunset.
Browse the gallery