Enchanted Tyrolean style atmosphere
Kaiserlodge opened its door in autumn 2017, a new tourist hotel in full Tyrolean style, built with locally-sourced natural materials and great attention to environmental sustainability. Rooms and apartments with private access to the lake and a wellbeing centre with view over the mountains make it the ideal place for family holidays and relaxation.
Kaiserlodge
A project that focuses on attention to detail and consideration for the environment
The construction of this hotel among the Austrian mountains required a significant study at planning stage, based on the research of different accommodation solutions with particular attention to the search for materials, trying to meet the latest trends in behaviour and lifestyle. In this context lighting also played a fundamental role, contributing to the creation of a warm and relaxing atmosphere.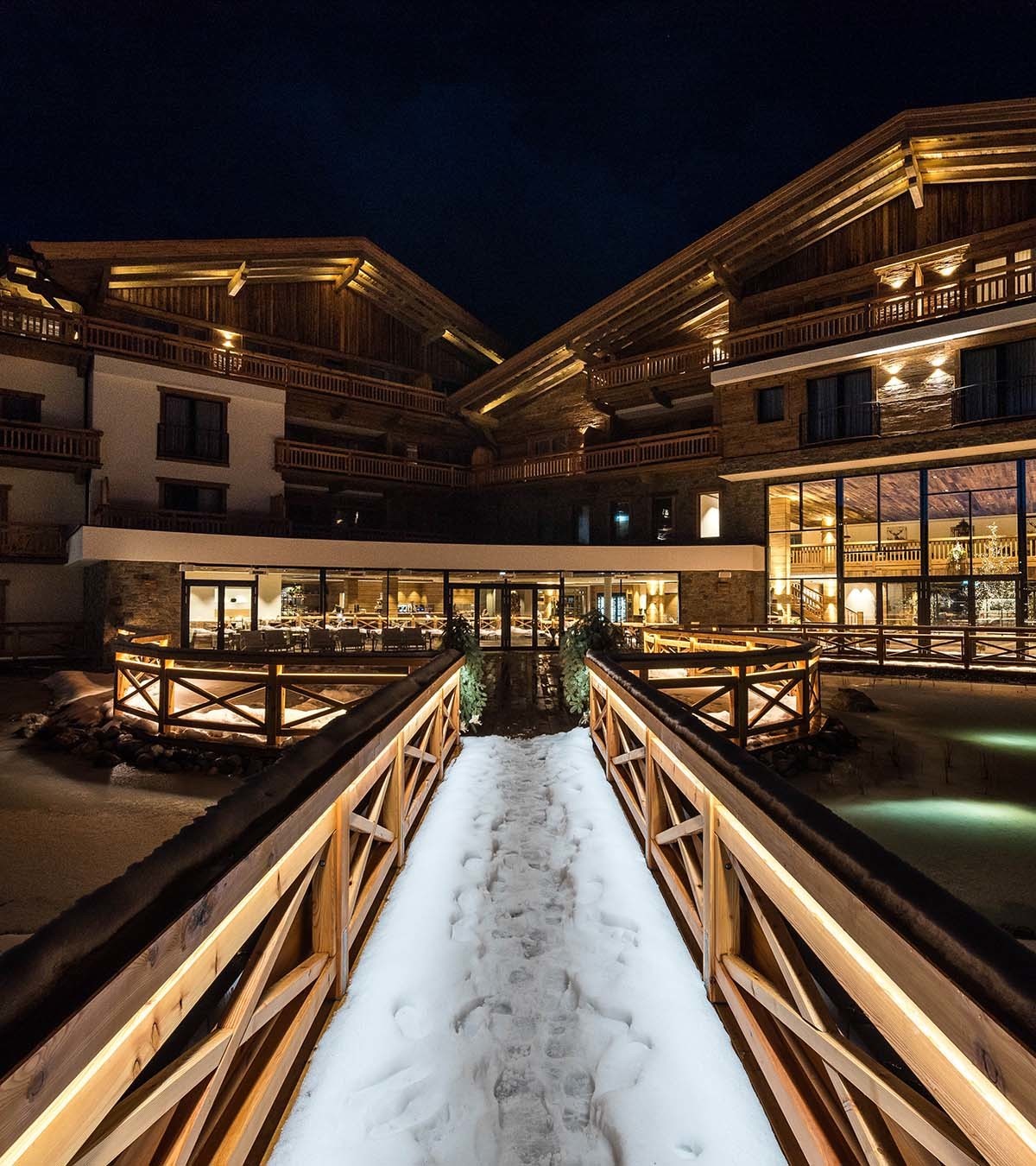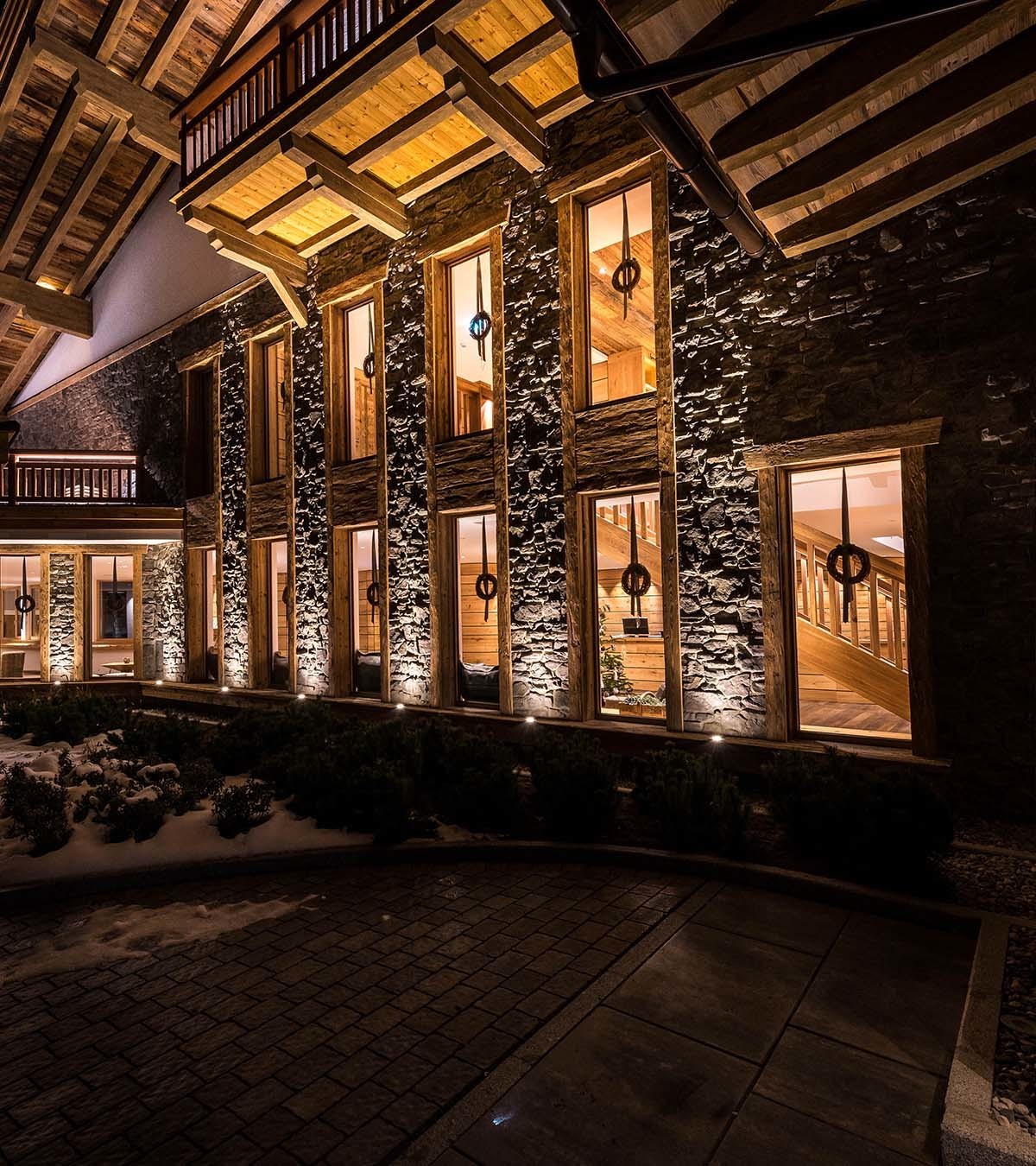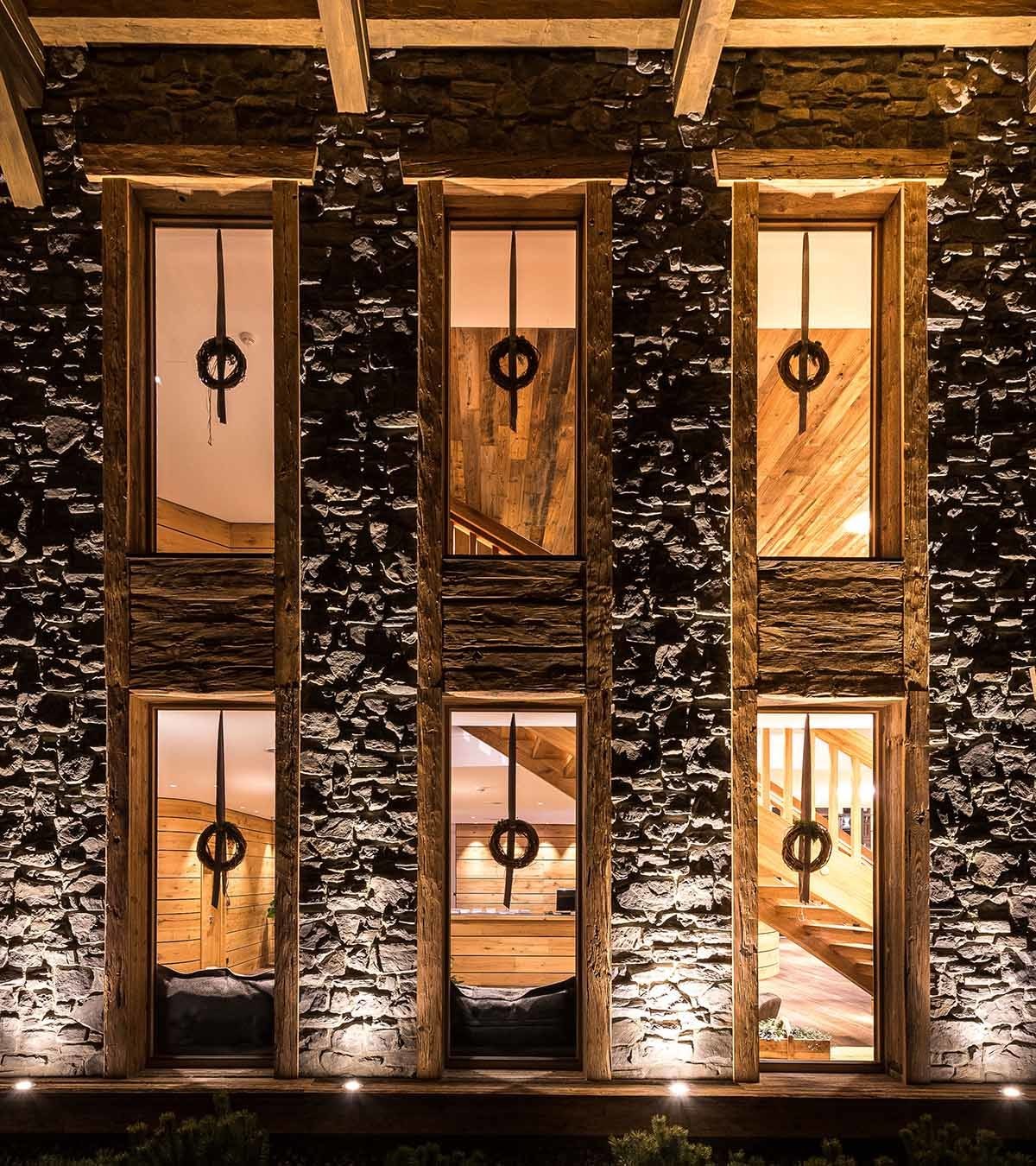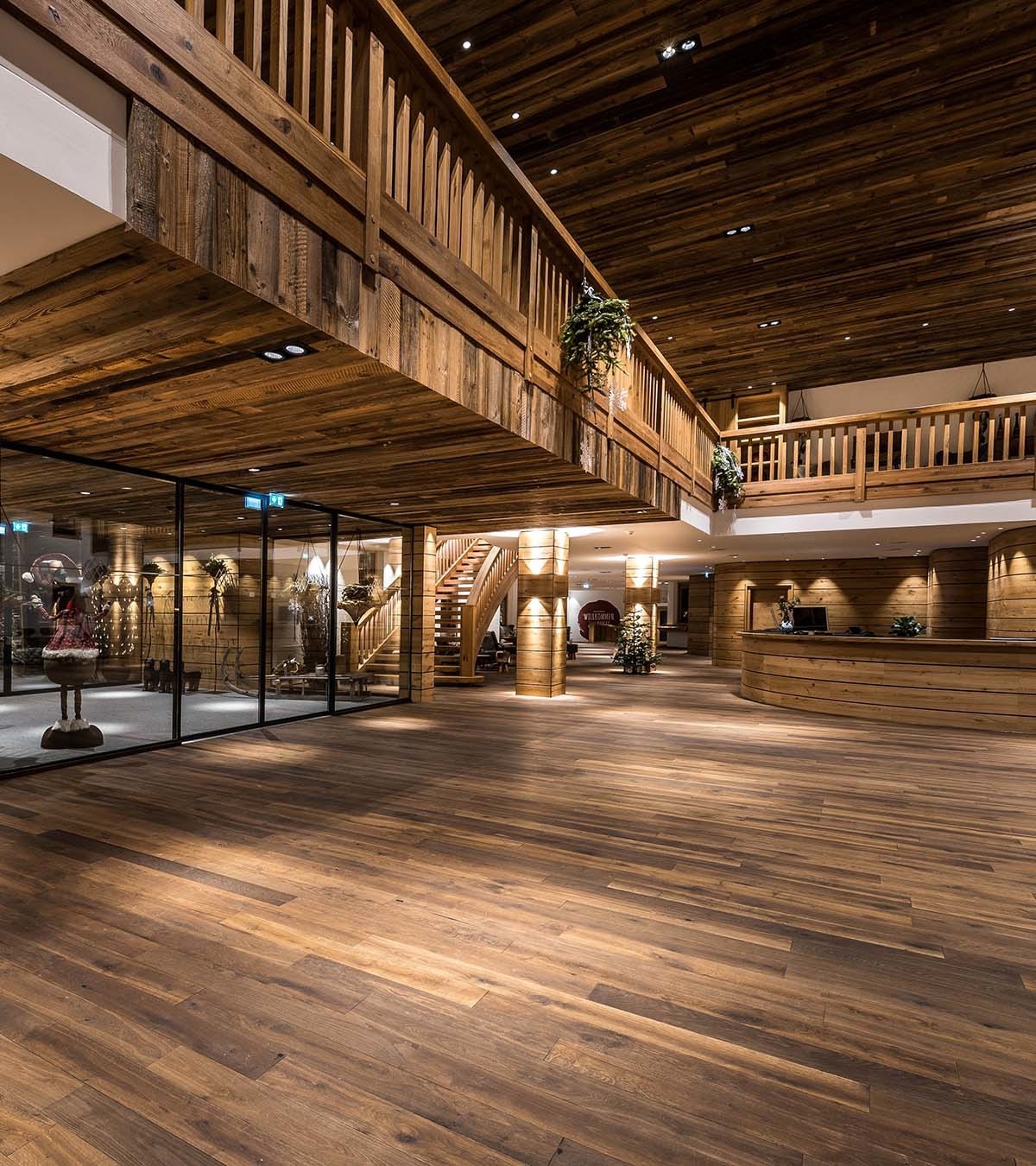 Different Linea Light Group solutions were used for lighting this hotel: Suelo uplights, installed along the external perimeter and at the feet of the columns, create a wall wash lighting solution that highlights the texture of stone. Eyelet65 swivelling spotlights, on the other hand, were chosen for the indirect lighting of the typical wooden roof.  For internal spaces, starting from the entrance hall, Warp downlights were used for overall illumination, combined with smaller COB44 lights for corridors leading to the rooms and for the bar area.  
Project:Planwerker Holzerber 
Lighting design: ROWA – MOSER 
Photo: Johannes Meger 
Browse the gallery