New headquarters for the historic Piacenza publishing house
The publishing house "La Tribuna", working in the legal publishing sector since 1954, inaugurated its new premises inside the "Residenza Duchessa Margherita" structure overlooking Palazzo Farnese, within walking distance of the old town centre of Piacenza.
Publishing house "La Tribuna"
Visual comfort at desks and in meeting rooms
The new headquarters of "La Tribuna" consists of several individual offices, open space offices and a meeting room, for a total of 300 square metres featuring minimalism, simplicity and lightness, that had to be taken into account when designing the lighting solutions. 
Being an operational work environment, it was necessary to find solutions that first and foremost guaranteed adequate visual comfort and a controlled UGR (<19), especially in those areas where there are computers and where employees spend most of their working day.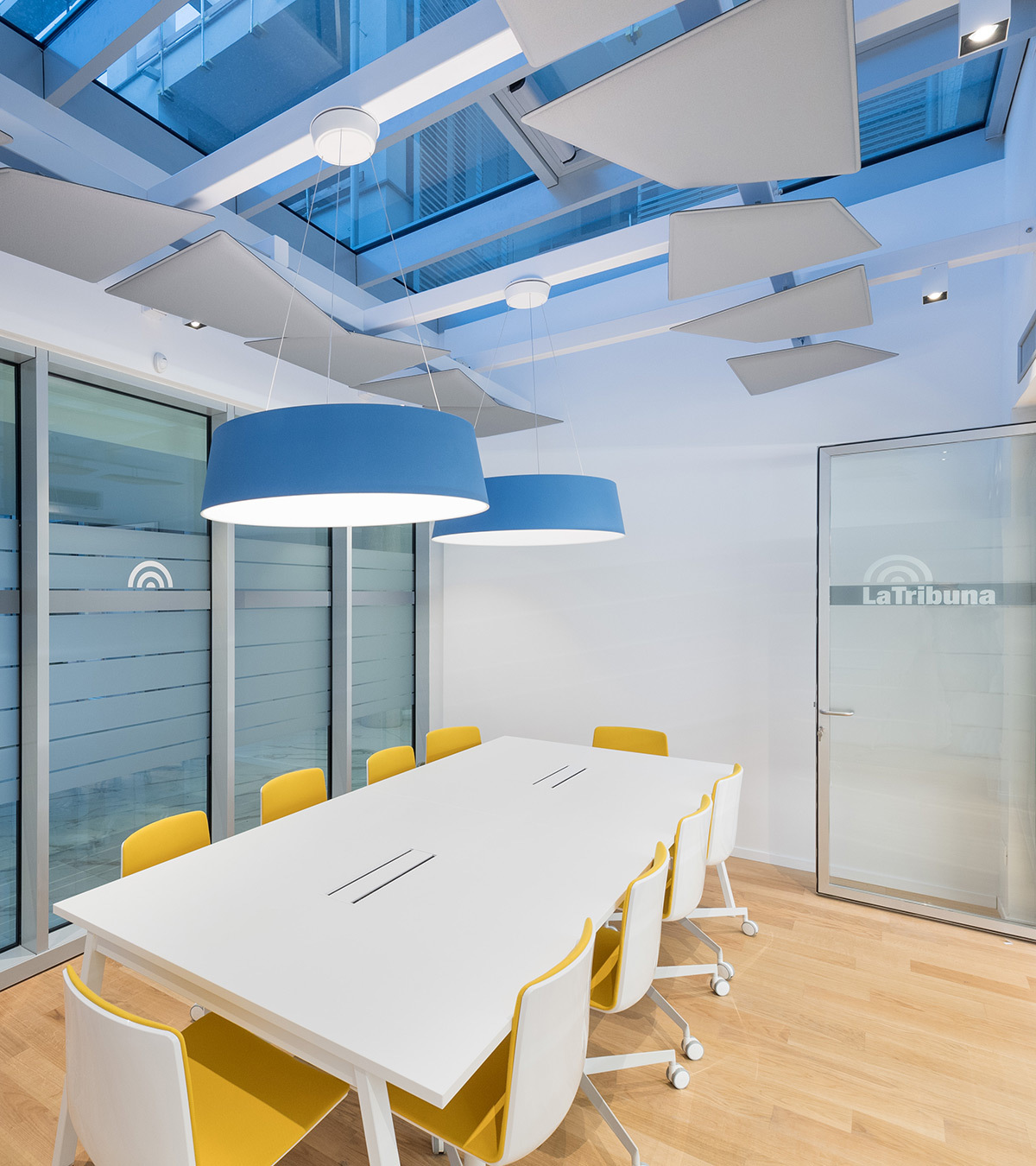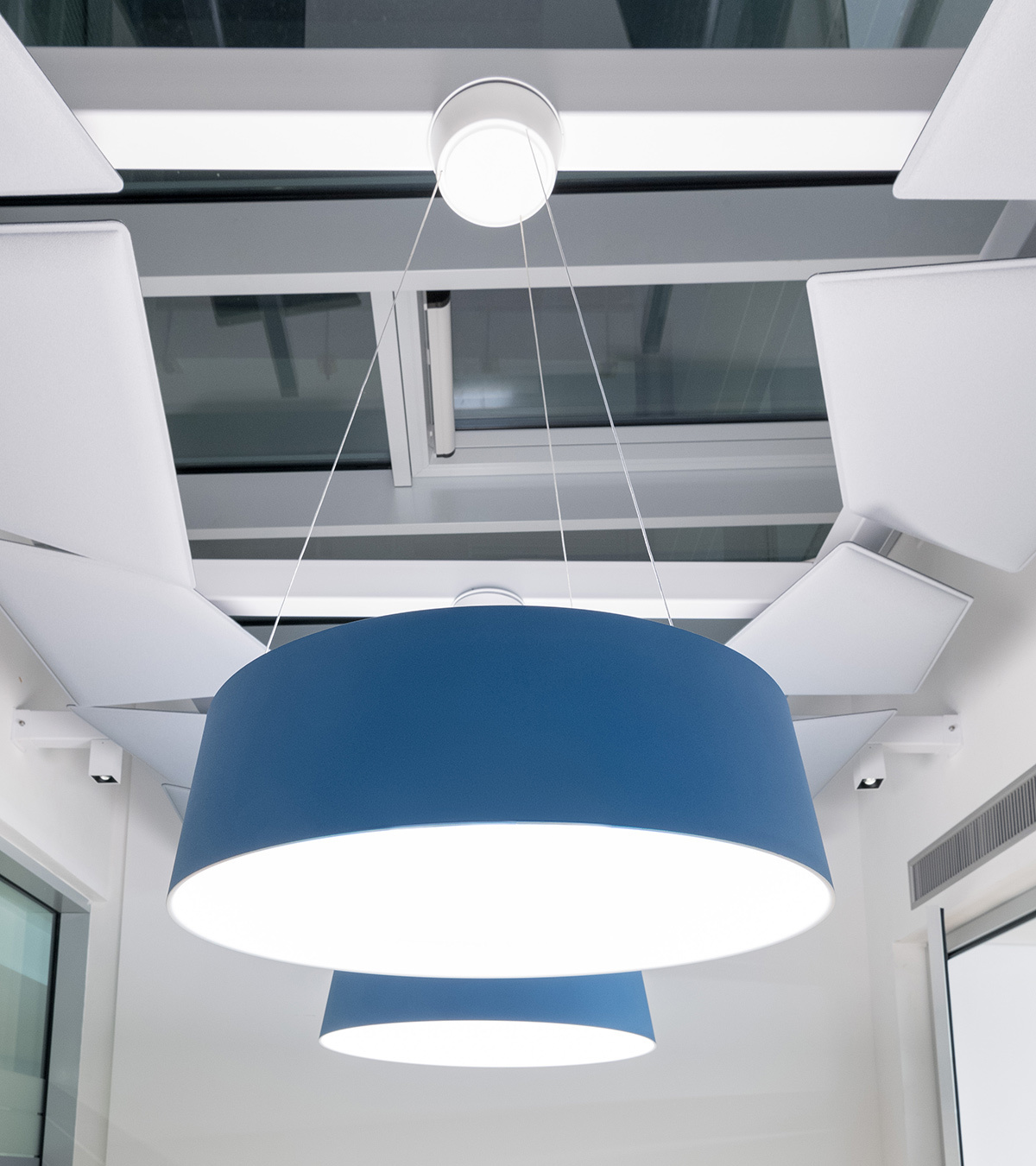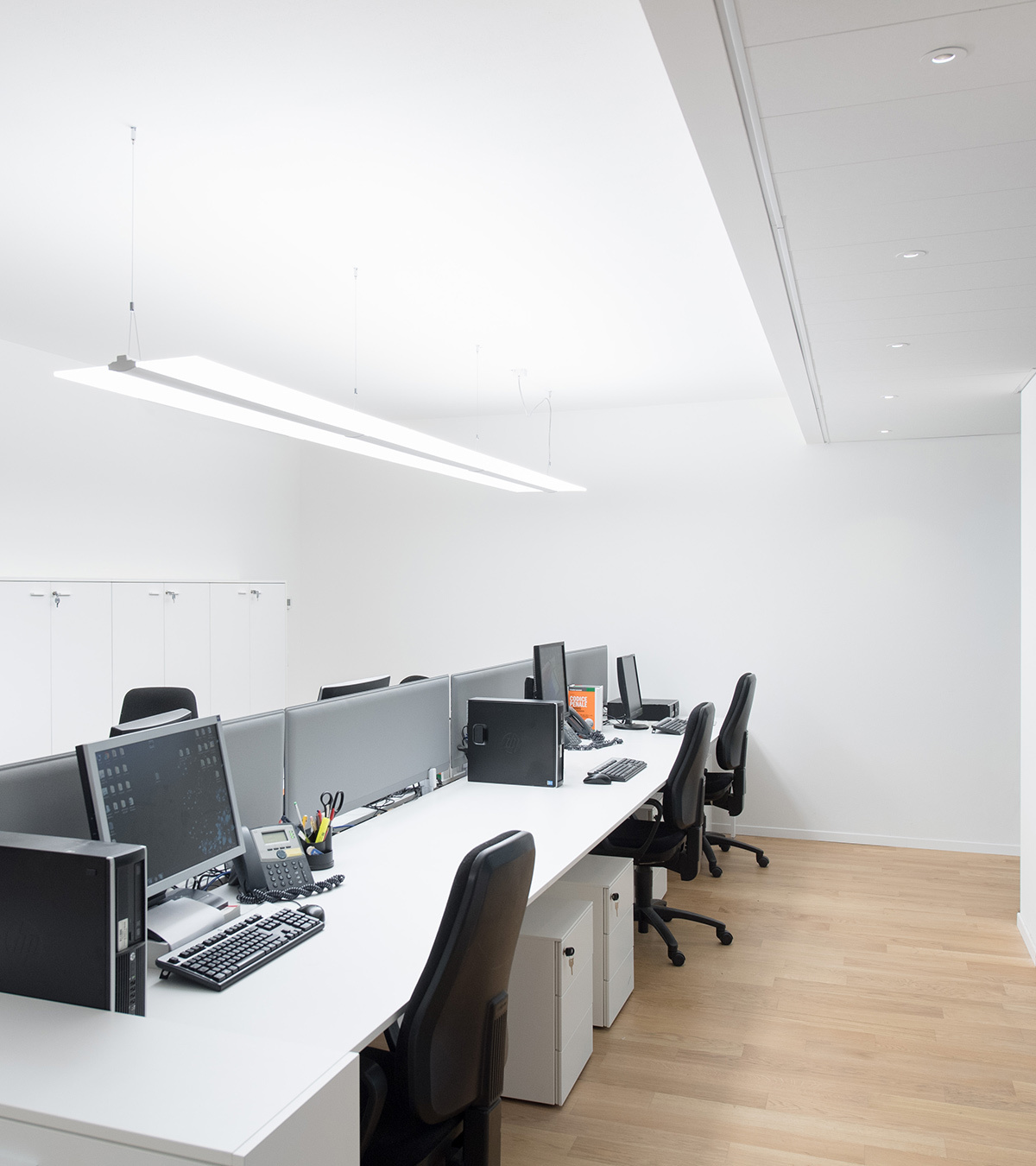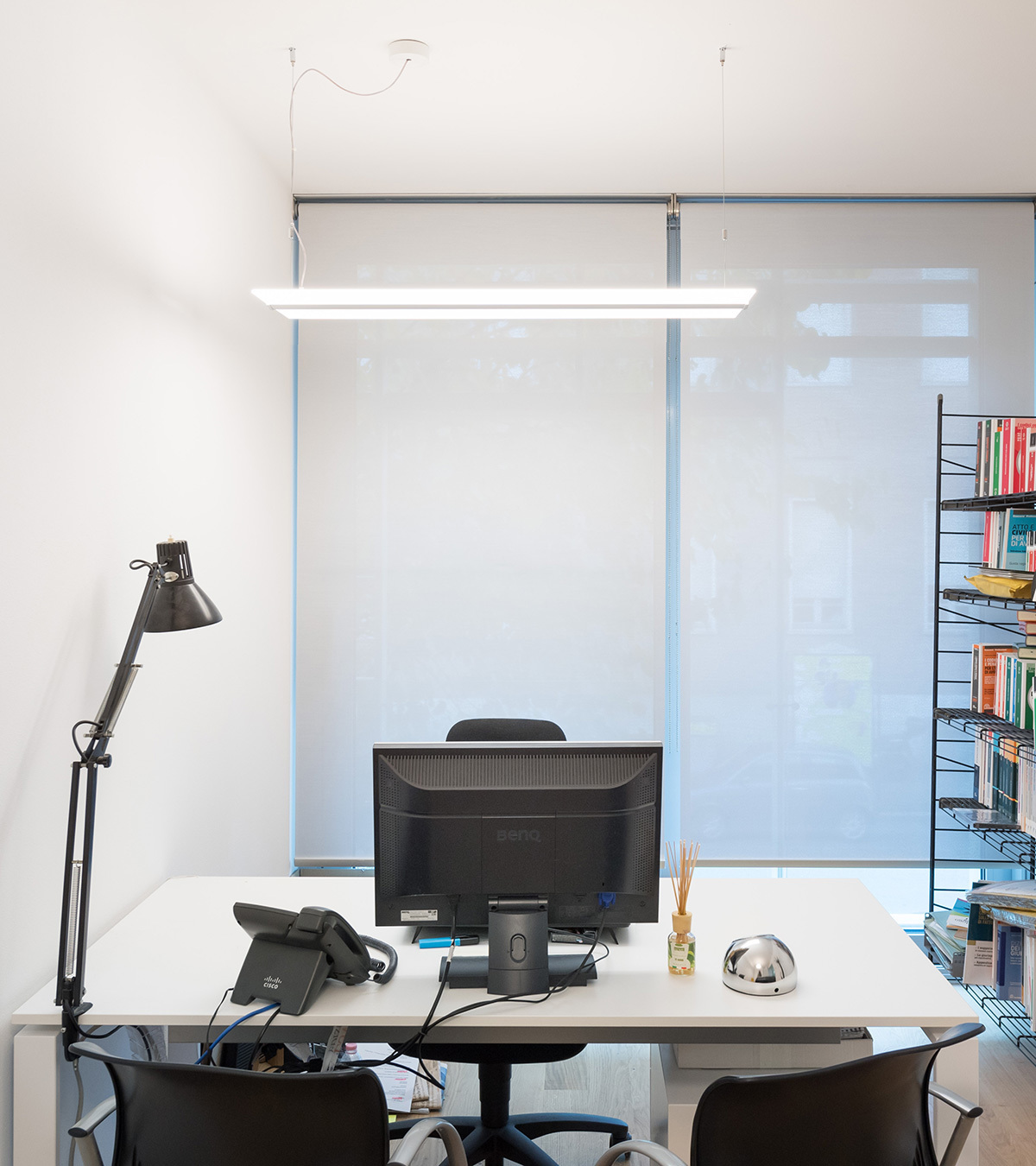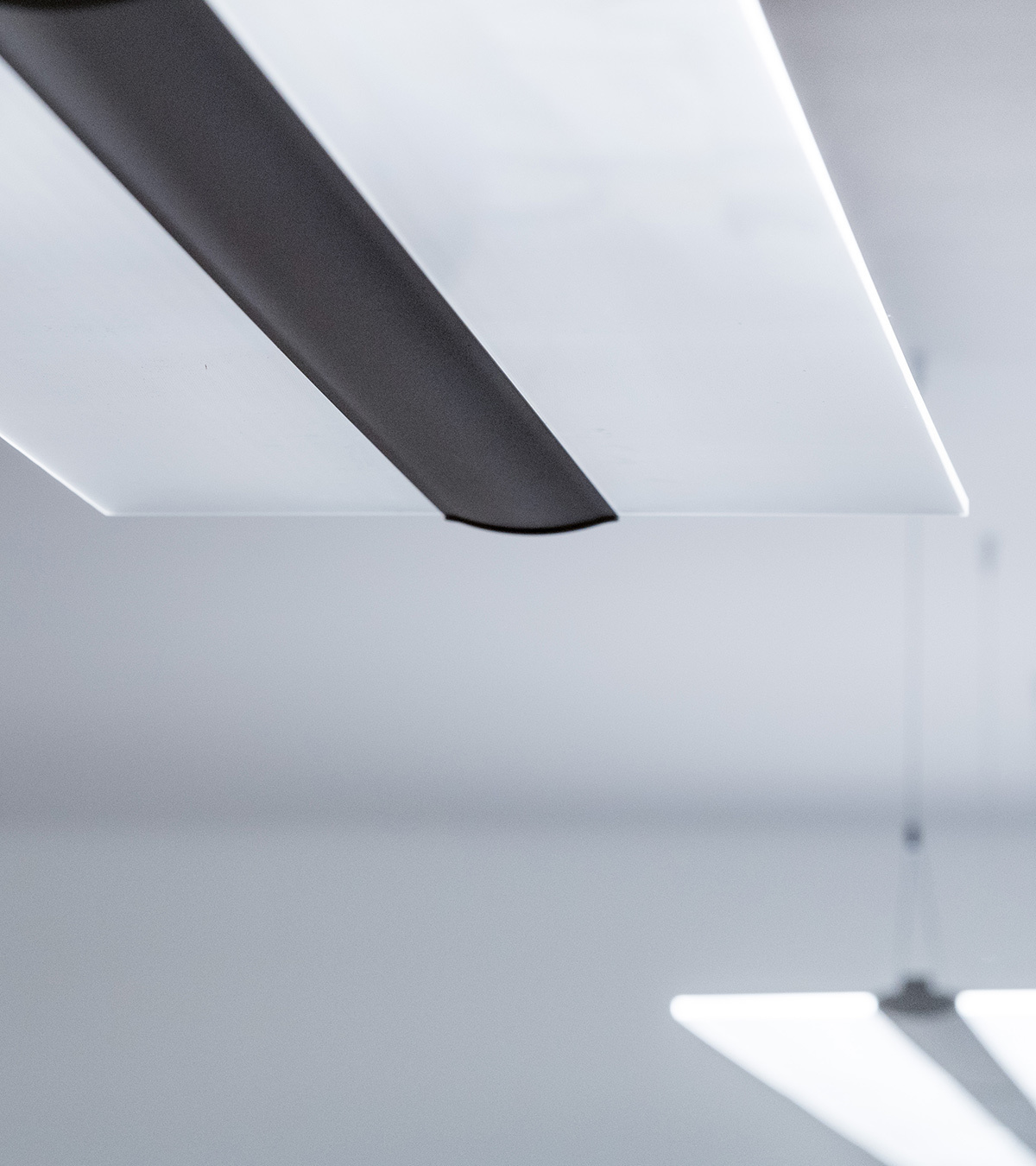 Above the desks, both in the open spaces and in the individual offices, Albatros suspension lights equipped with OptiLightTM Technology were positioned: a special laser engraved design on a PMMA panel allows the light to be refracted and distributed in a controlled manner, ensuring the utmost visual comfort. Likewise, Oxygen suspension lights with a blue finish are also equipped with the same technology, predominantly used in the meeting room. Here the luminaires were fixed to a beam together with Plik spotlights and special sound-absorbing panels. The structure was created ad hoc to meet the needs of the space and to be able to exploit daylight via the skylights in the room.
Lighting designer: Giorgio Colombo, LightPlusArch
Photo: Andrea Badoni 
Browse the gallery