Luxembourg and public space
Urban land privatisation in Luxembourg has inspired this exhibition centred on possible notions of the city that emerges from never-executed projects of famous architects of the twentieth century. A radical approach in architecture is here presented as an opportunity for an ethical and creative revolt.
Luxembourg Pavilion
Architecture as a political project
The unique exhibition space of the Arsenale hosts this site-specific work by the recently-founded Université du Luxembourg, a social and artistic investigation on the privatization of public land, represented in a physical way through the verticalization of the architectural design. New buildings that stand out against the backdrop of suspended skylines are a metaphor for freedom - freedom from the suffocating logics of the market, where the re-appropriation of public land is necessary for human sustainability. The 13 maquettes on display are intended as suggestions for a possible ethical future of architecture.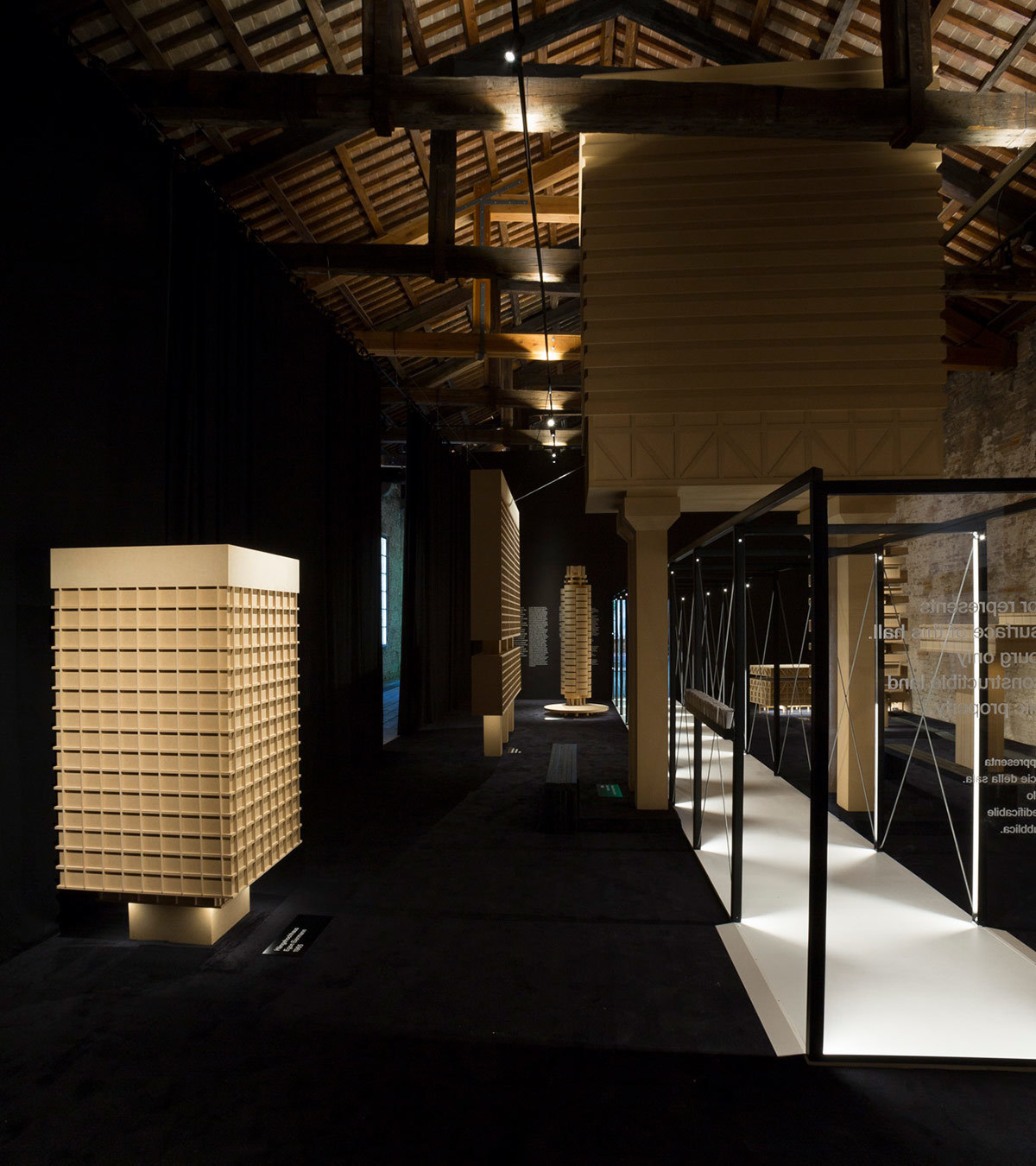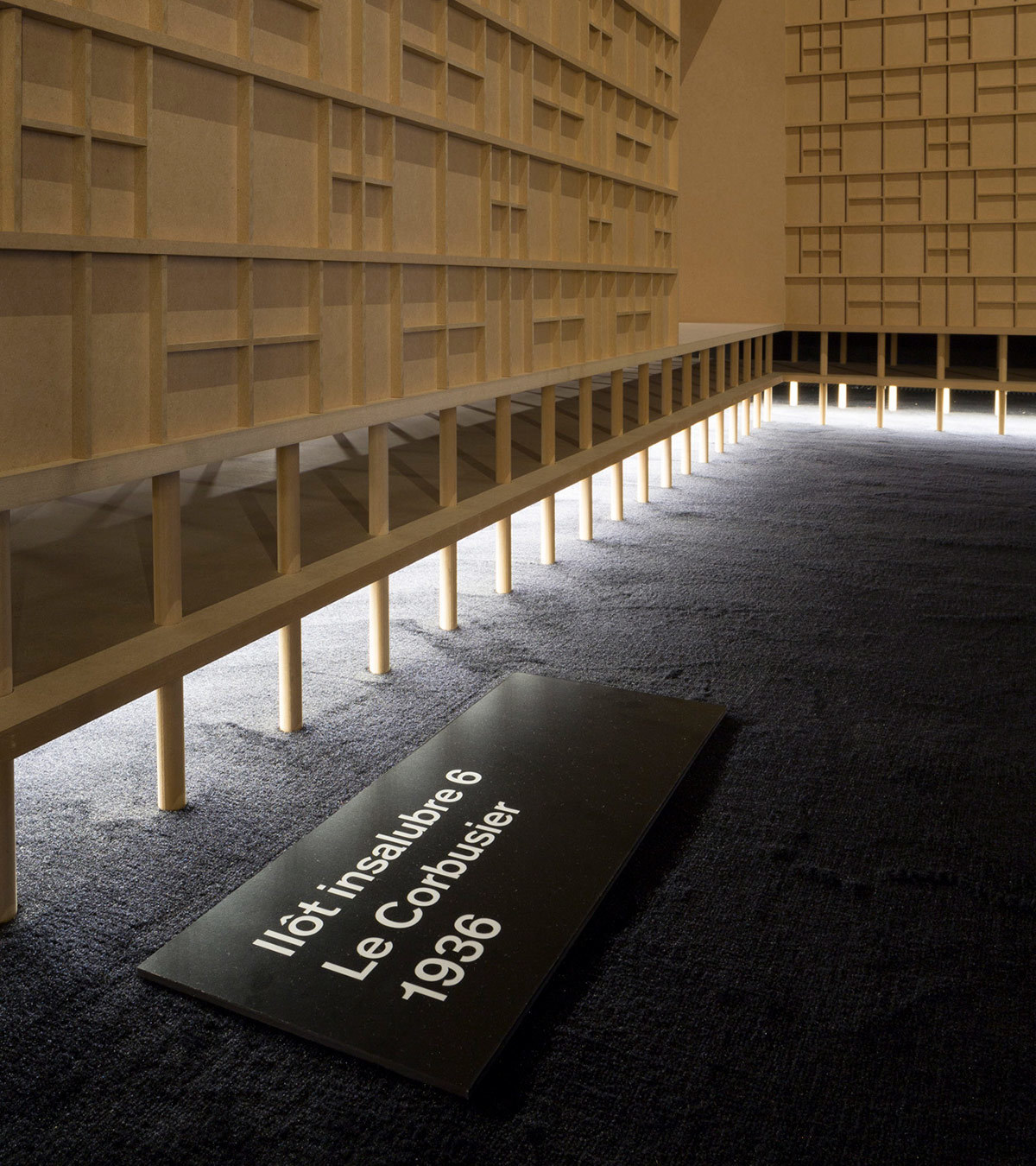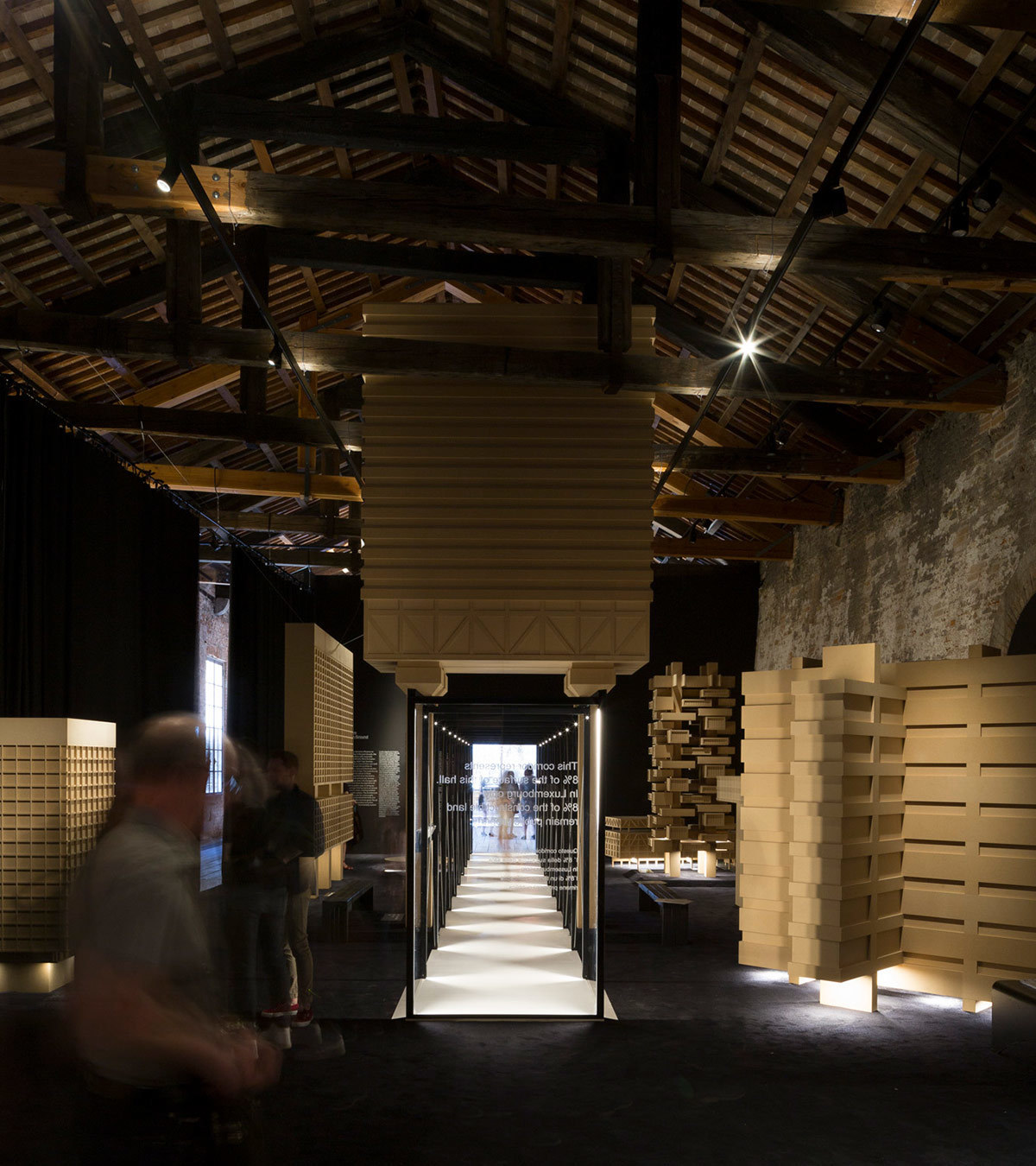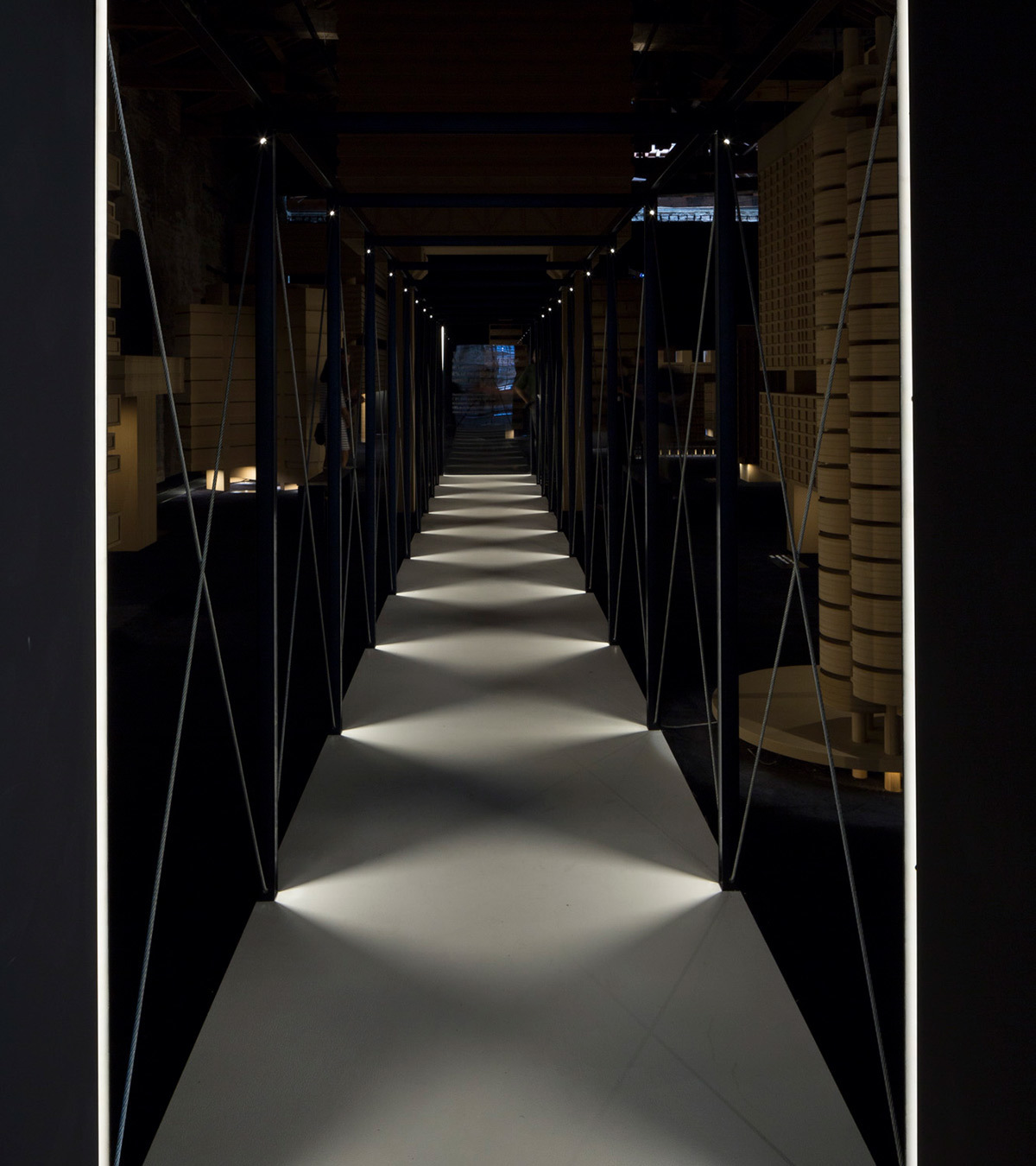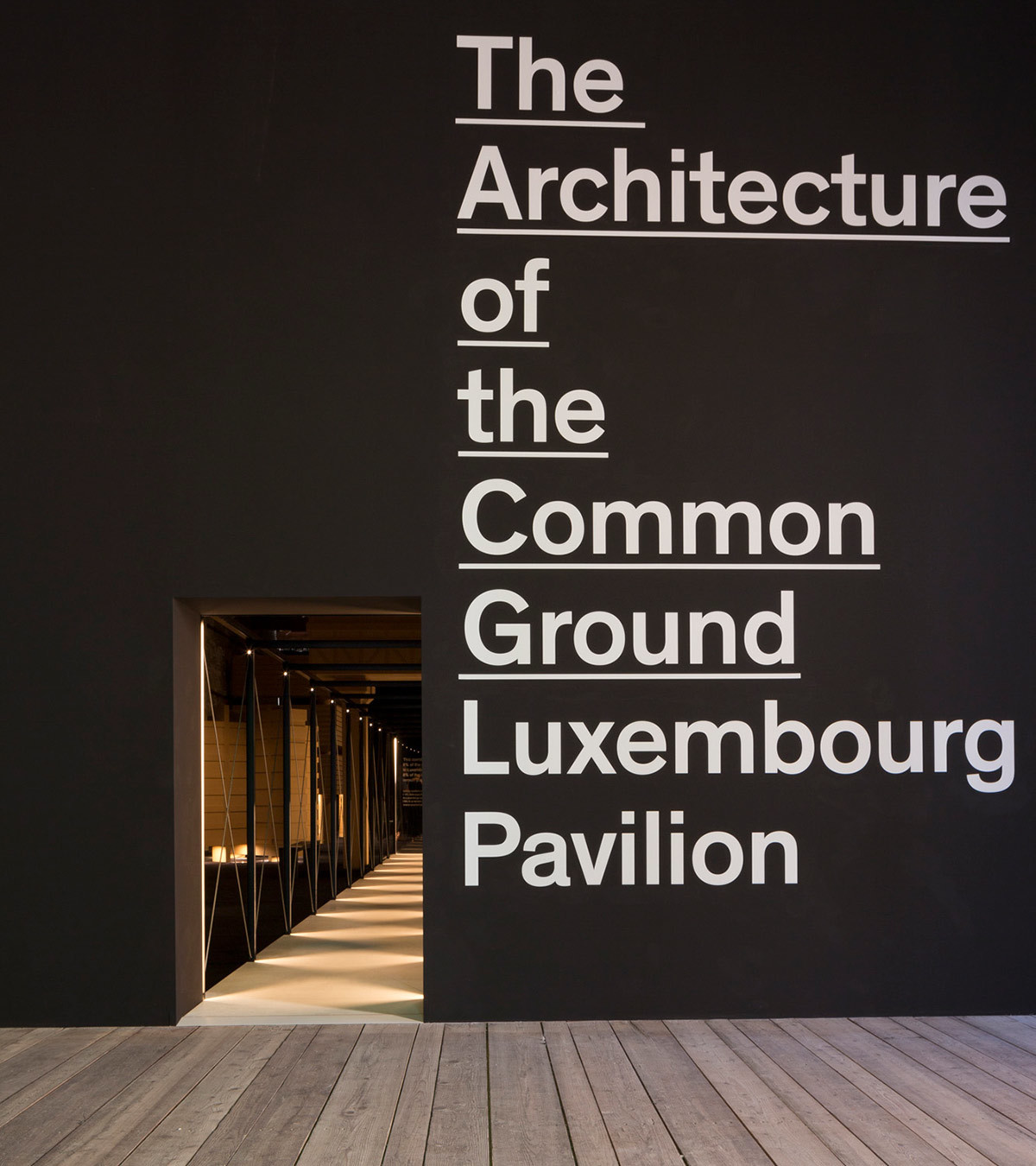 The lighting project can be observed in three different areas of the Pavilion, the corridor, the barchessa (a Venetian rural building), and the installations. The first, 'fil blanc', represents Luxembourg's public land and is bounded by a led strip path with RIBBON PLUS HIFLUX in DALI and emphasized by overlapping light cones. These accompany the visitor offering a negative connotation of the "private space". The works are displayed in this area, designed to appear as a non space-space. Each free-standing structure stands out thanks to punctual lighting offered by several IRIS-T spotlights with DALI protocol and customized optics and luminance. This particular choice reflects the rationale of the installation, whose purpose is to identify the space itself as the protagonist of a dialogue. Outlining and emphasizing the volumes, and consequently the concepts they convey, was only possible through customization. The third and last space, the pavilion itself, features a functional and diversified solution for the barchessa. The overall harmonious and calibrated effect is achieved through indirect lighting fixtures and different intensity, distributed at 10% on the sides and at 50% in the central part.

Organizer: LUCA Luxembourg Center for Architecture
Curators : Master in Architecture - University of Luxembourg , Florian Hertweck / LUCA Luxembourg Center for Architecture, Andrea Rumpf
Co-curator: Philippe Natan
Visual identity: Thomas Mayfried & Swantje Grundler
Commissioner: Ministry of Cultural Heritage
Photography: Diego Fava - Studio Pointer
Browse the gallery