Restoring colour for art viewers
Located inside the Louvre Palace, the museum Les Arts Dècoratifs is the sixth more visited in France. Founded during the XIX sec., hosts thousands of collectors' objects and artworks, providing a complete view on decorative arts from Middle Age to XXI sec.
Linea Light Group, in collaboration with lighting designer Emmanuel Clair, brought back to life the most hard to preserve element: the color.

Musèe Les Arts Decoratifs
New technologies and attention to detail
The main goal of the project was the replacement of previous and obsolete lighting fixtures in order to retrieve not only the atmosphere and beauty of the exhibition rooms, but especially enhance the colours of the artworks. As a result of the new lighting, the colours appear richer and more contrasted without altering the overall harmony of the art piece. Carefully respecting the specific qualities of each artwork, as well as the distinguishing features of the display rooms, was the greatest challenge posed by the project. The illumination of artworks made of different shapes and materials went alongside the design of a lighting project suitable for a space in need of a type of illumination that enhanced viewers' experience overall. Thus, the focus was not only on the artwork, but on the whole experience of the visitors through a harmonious distribution of light.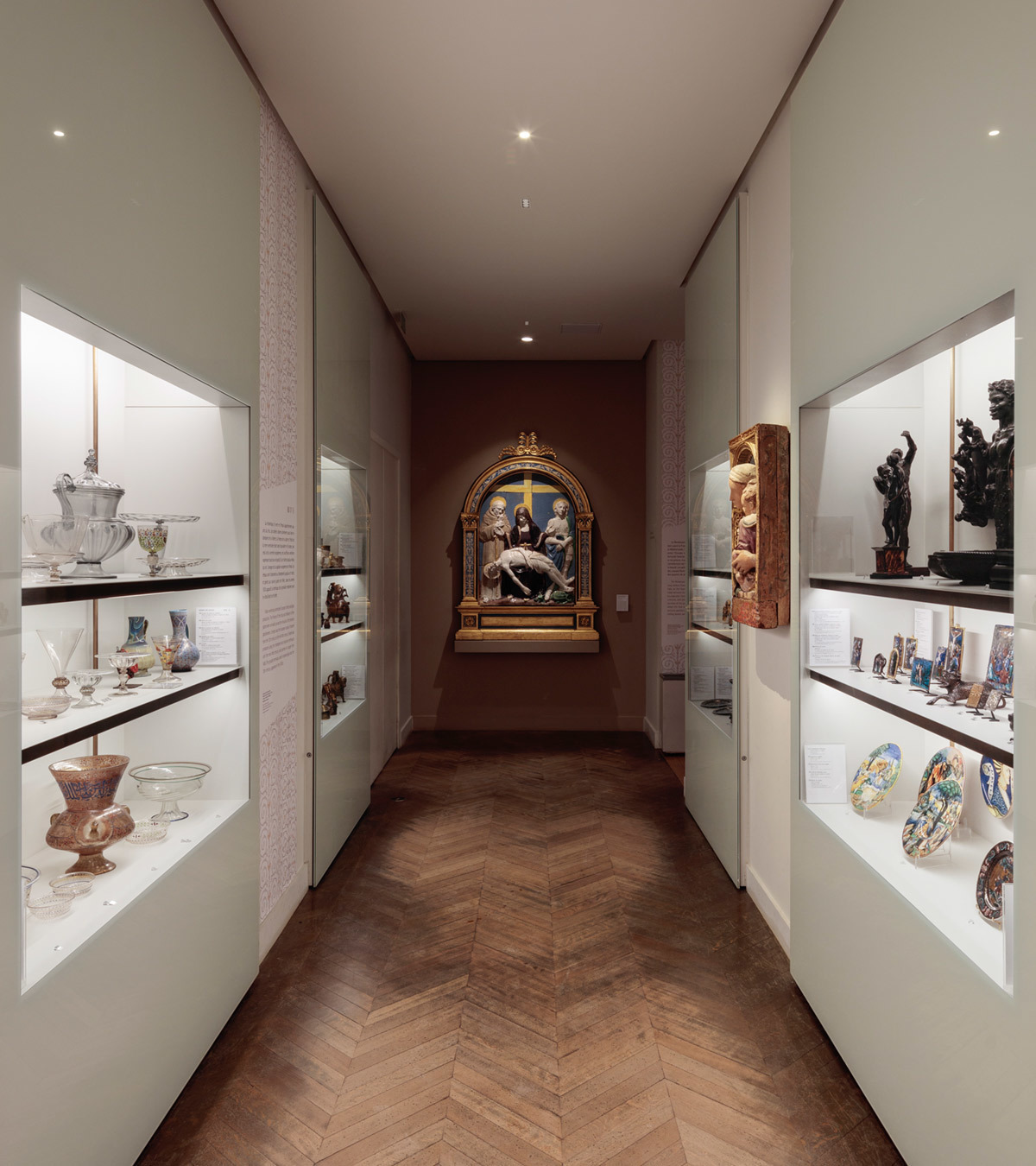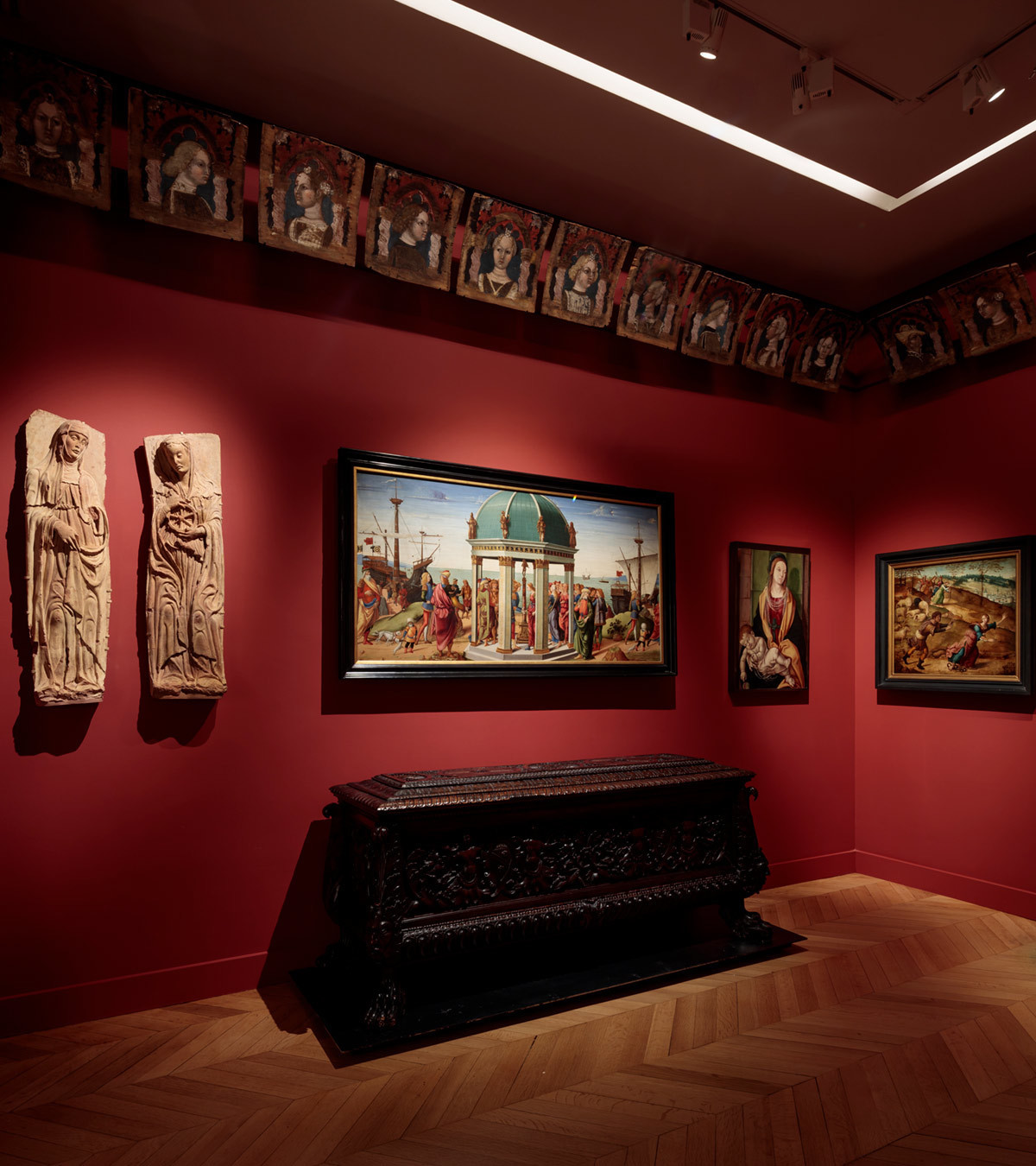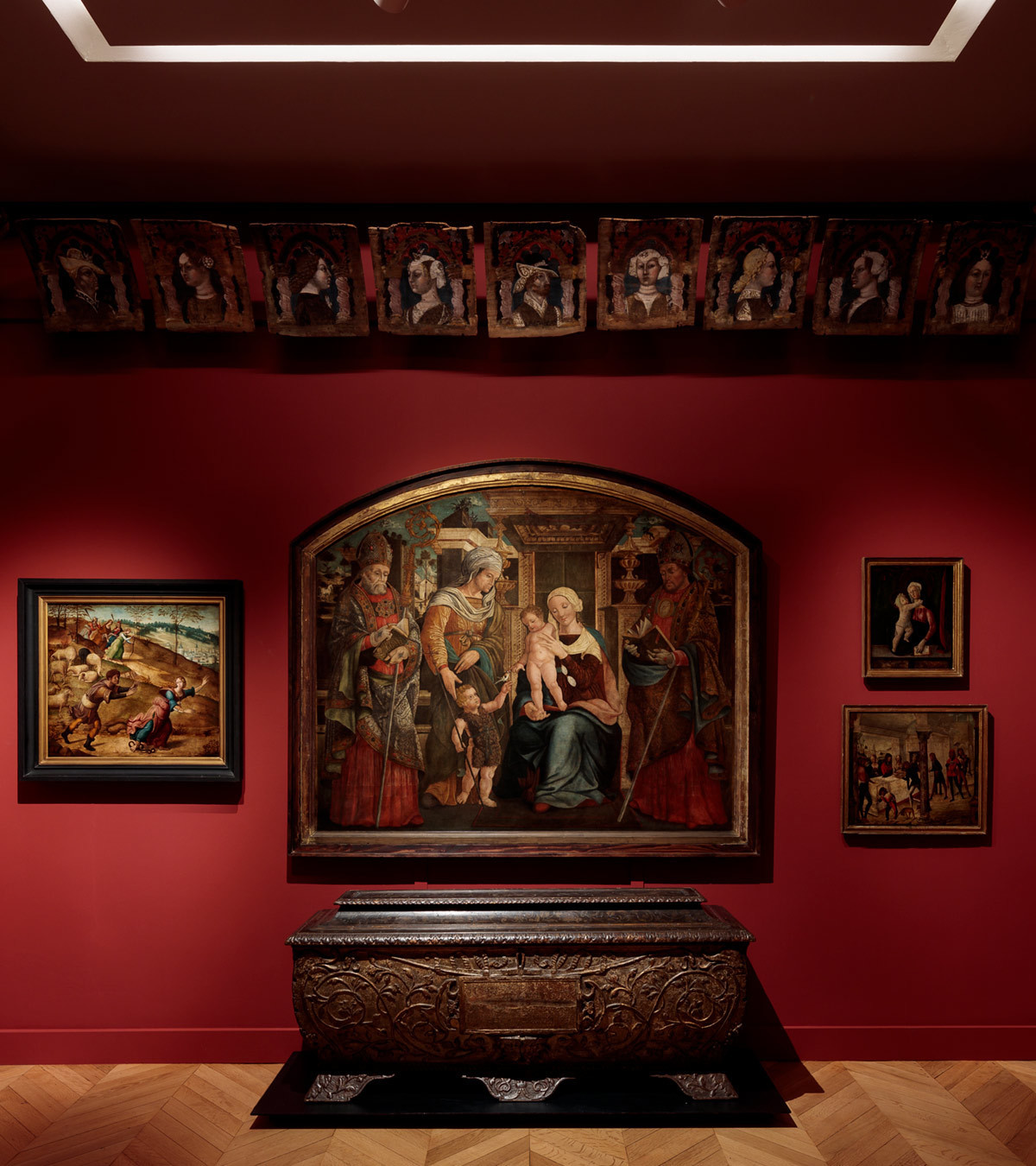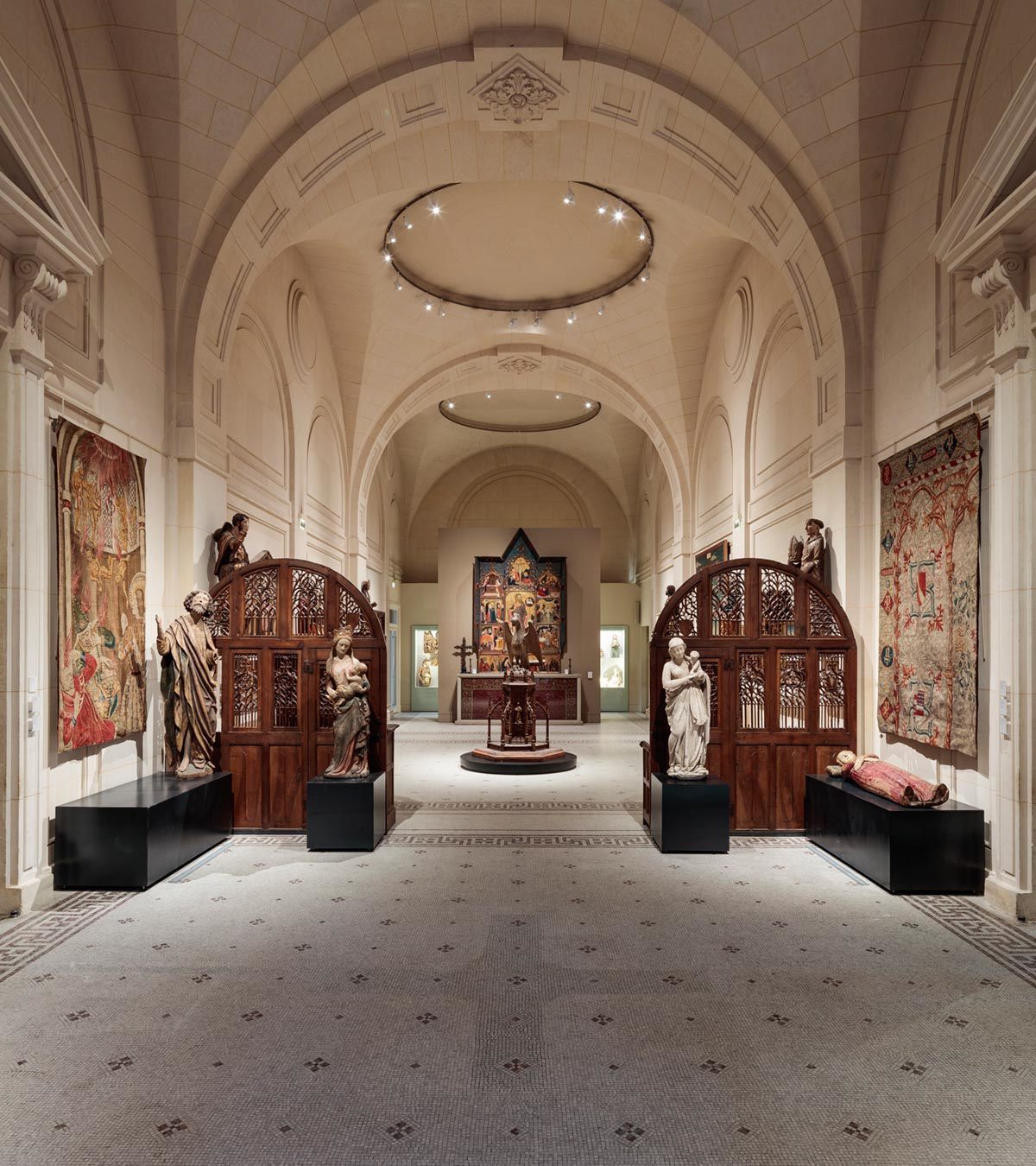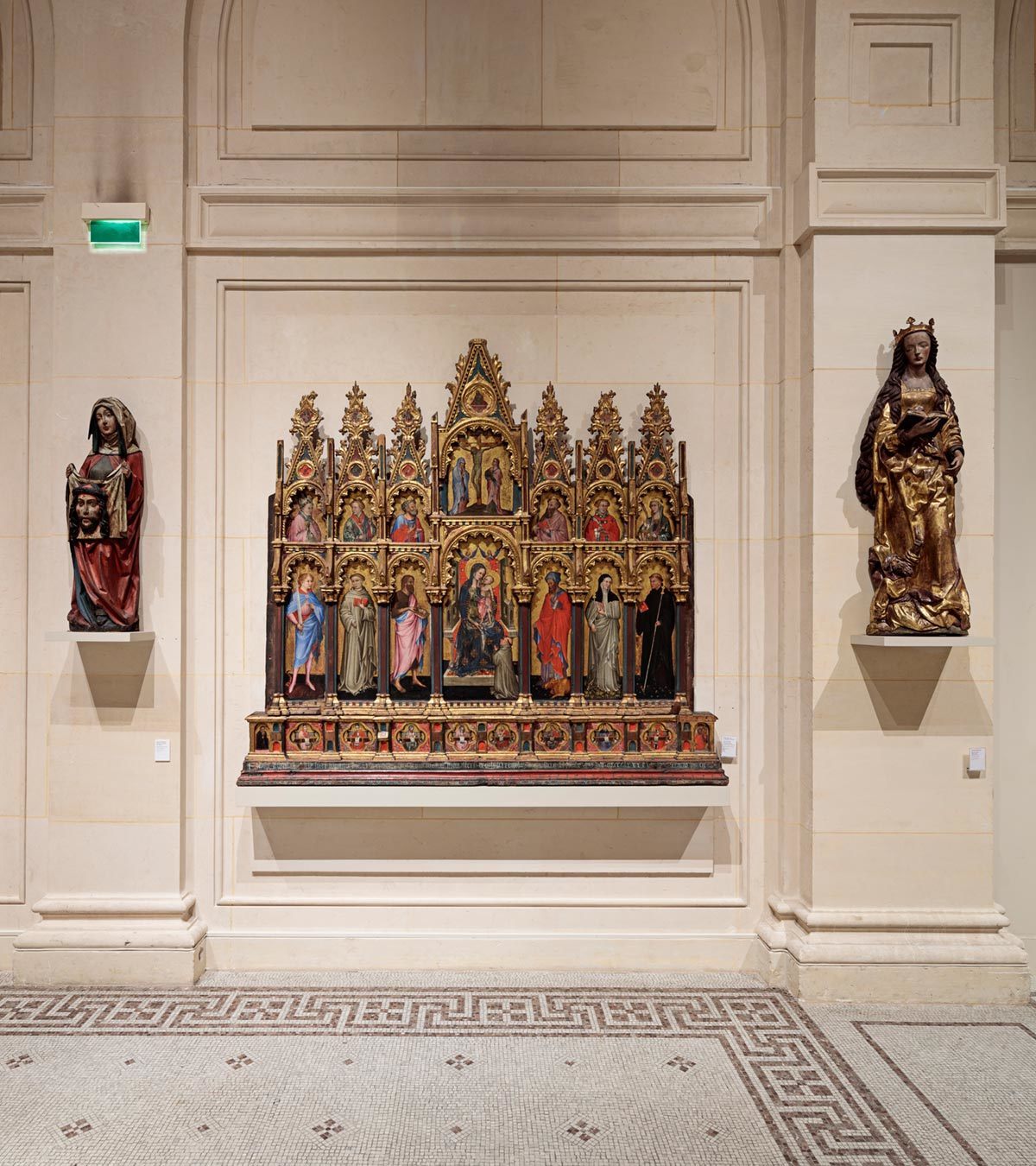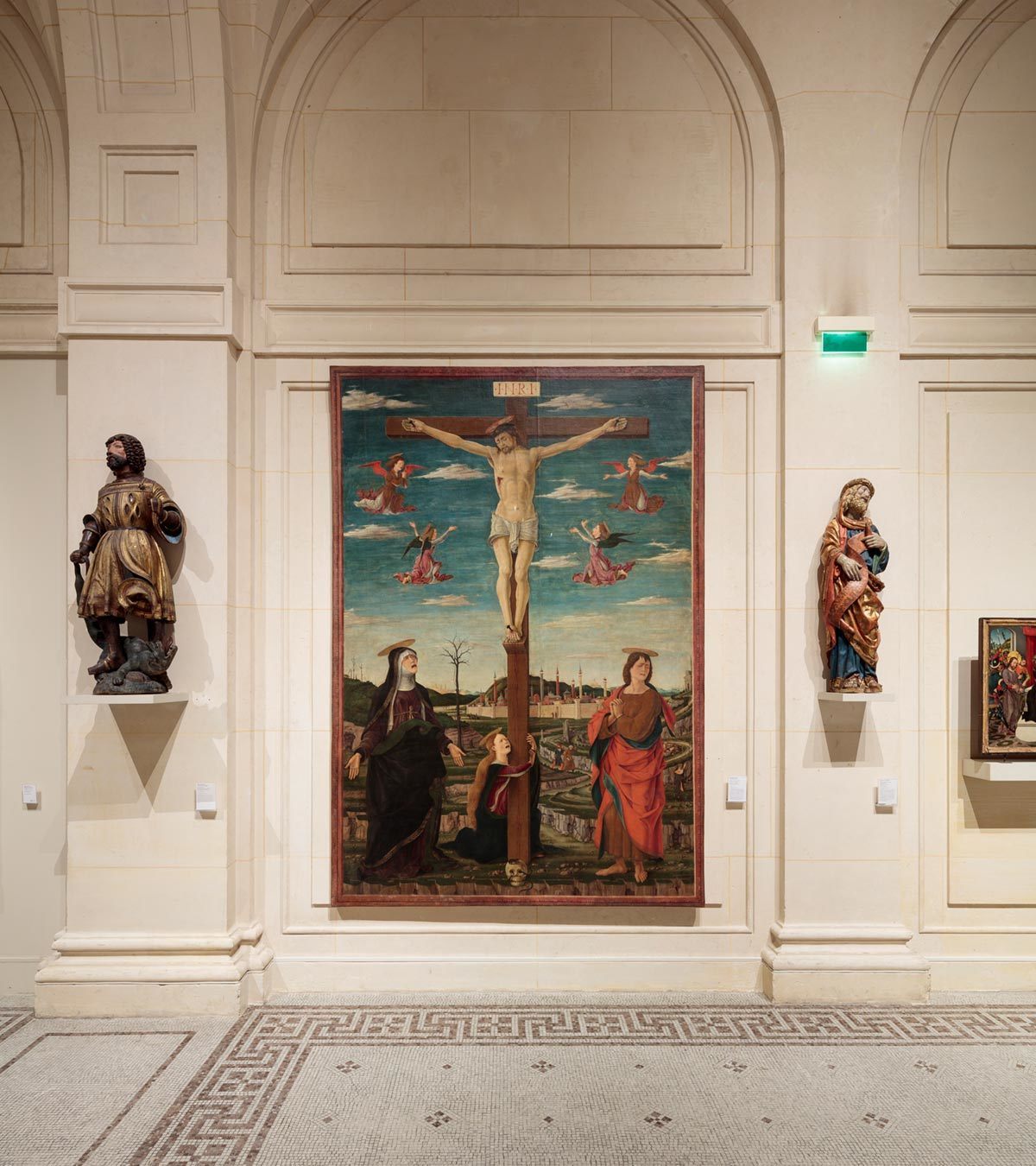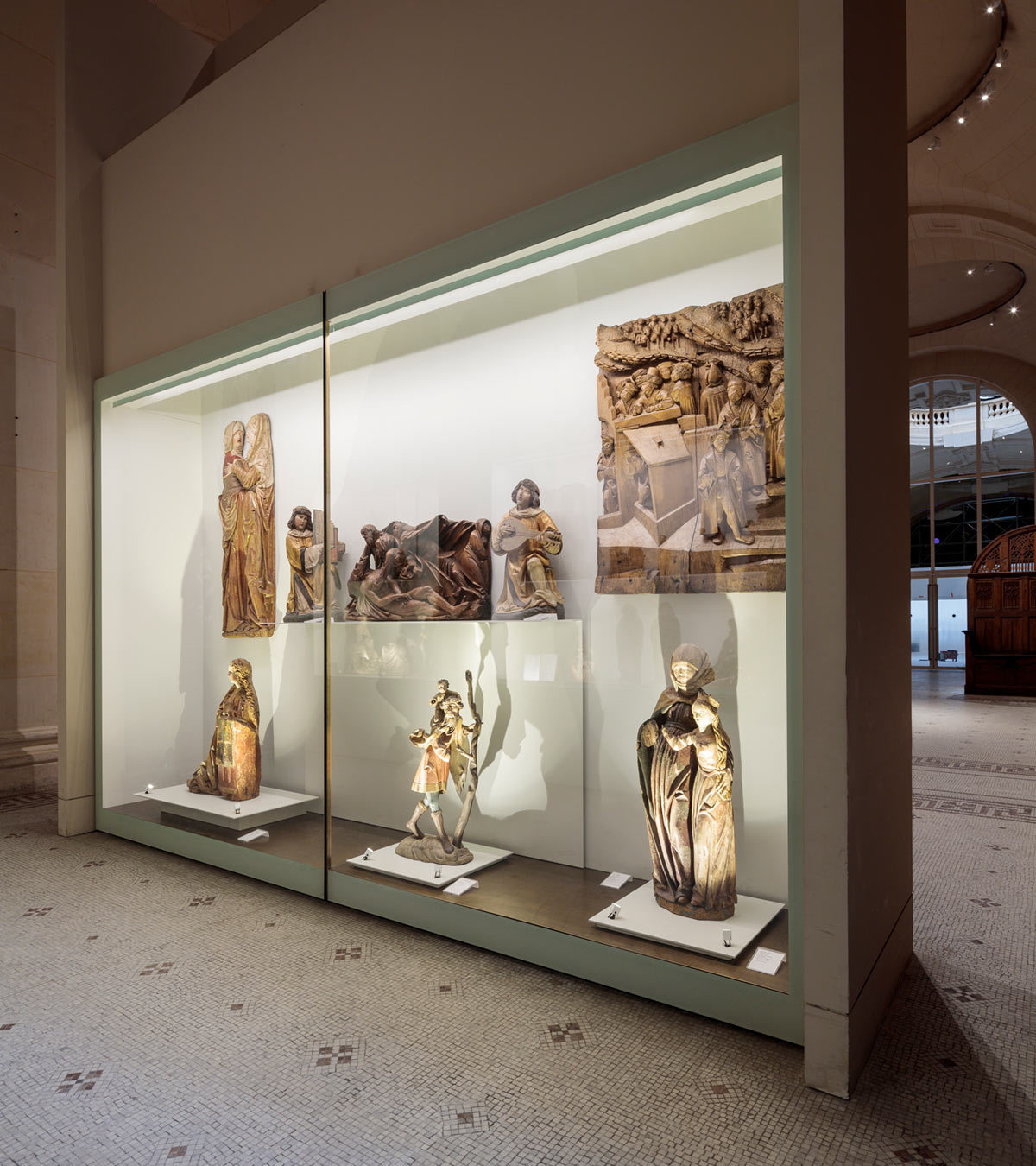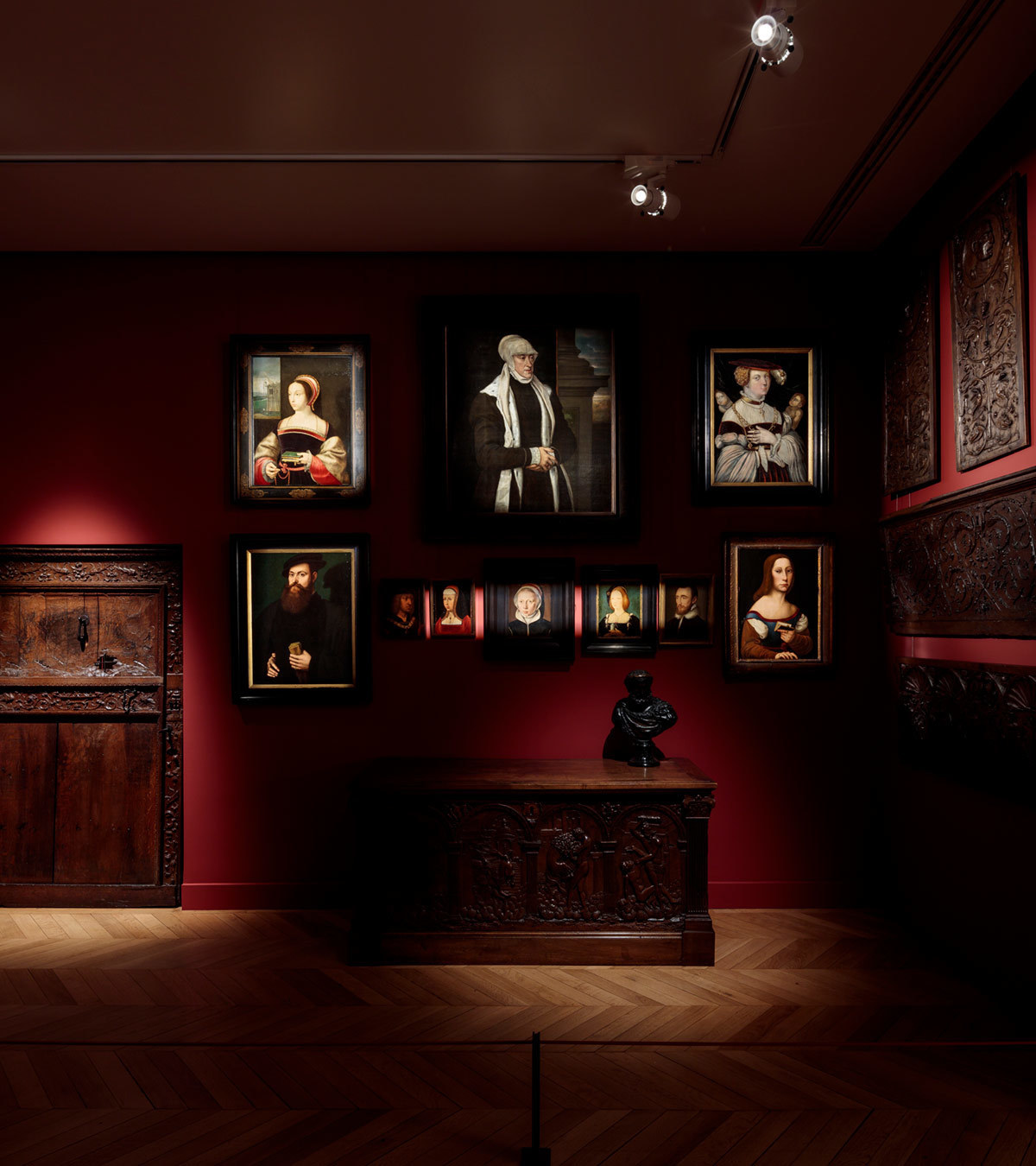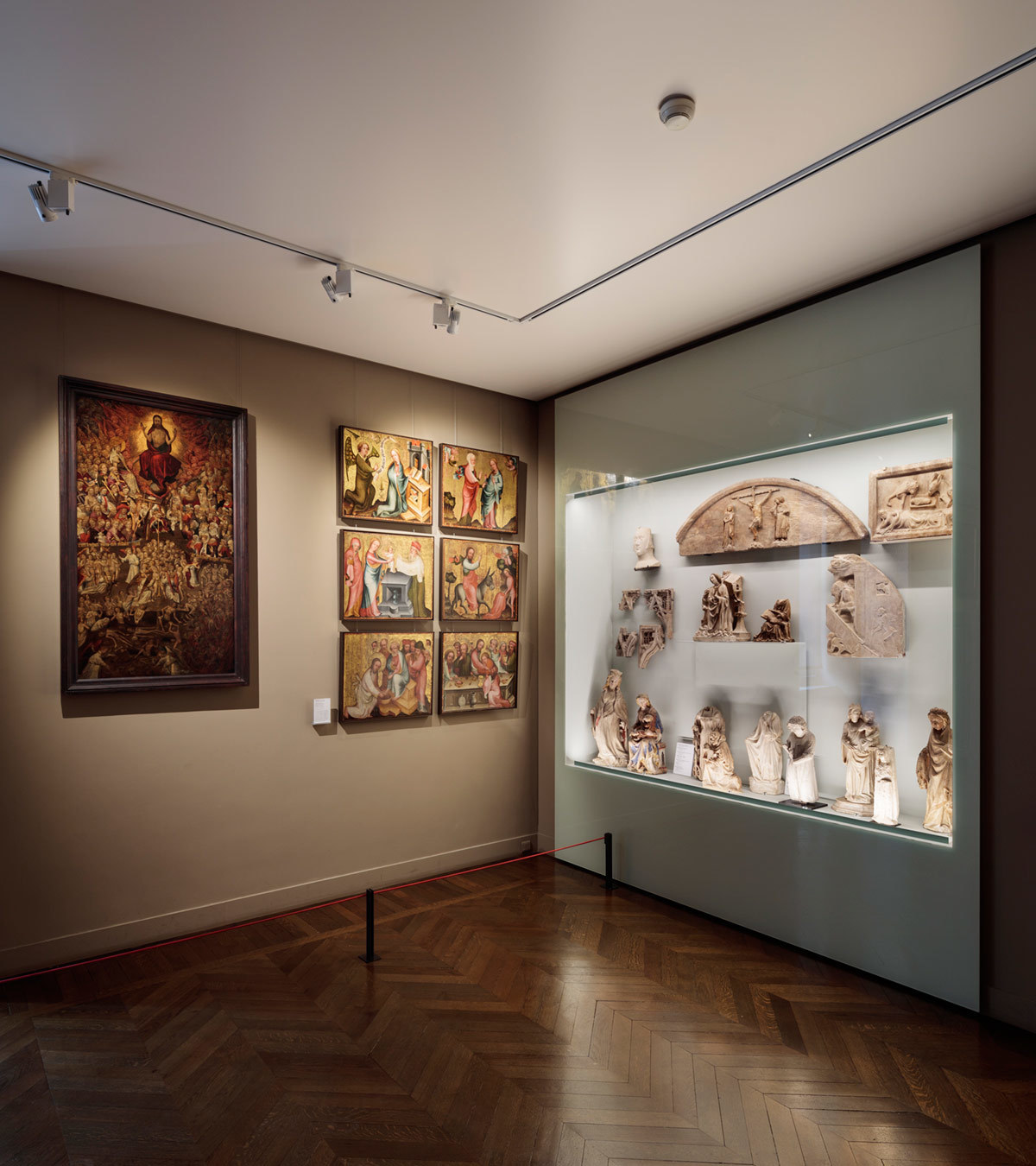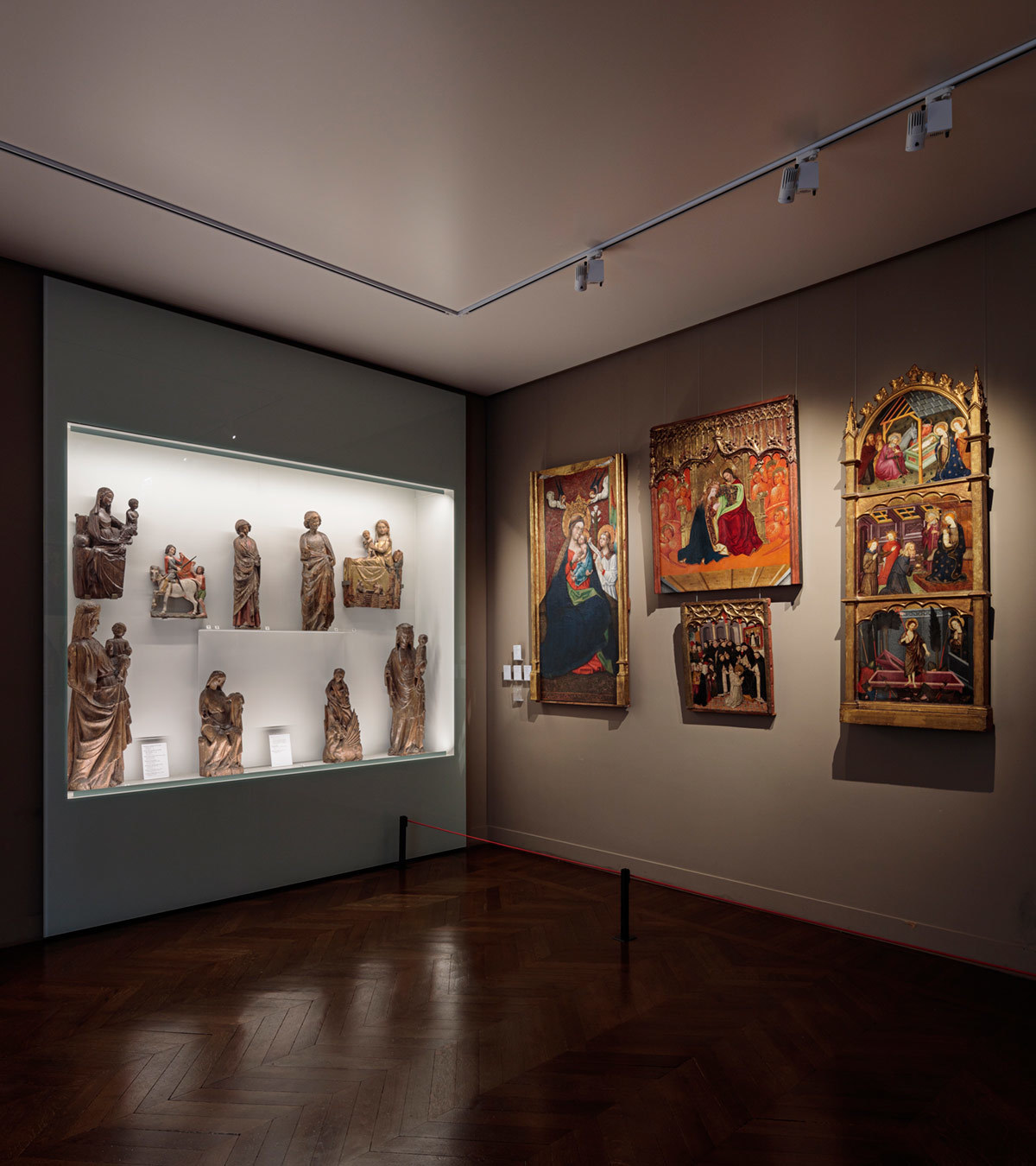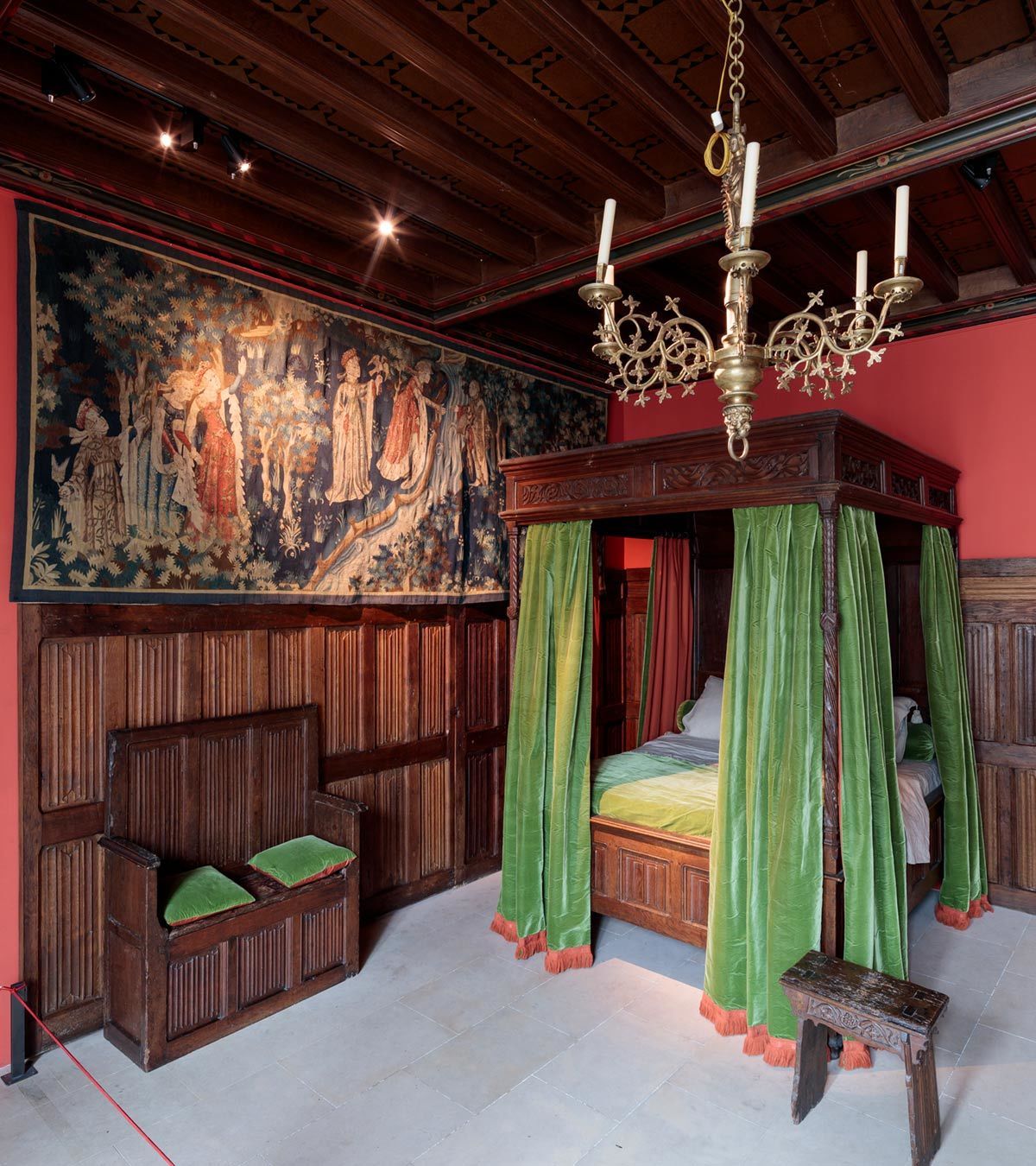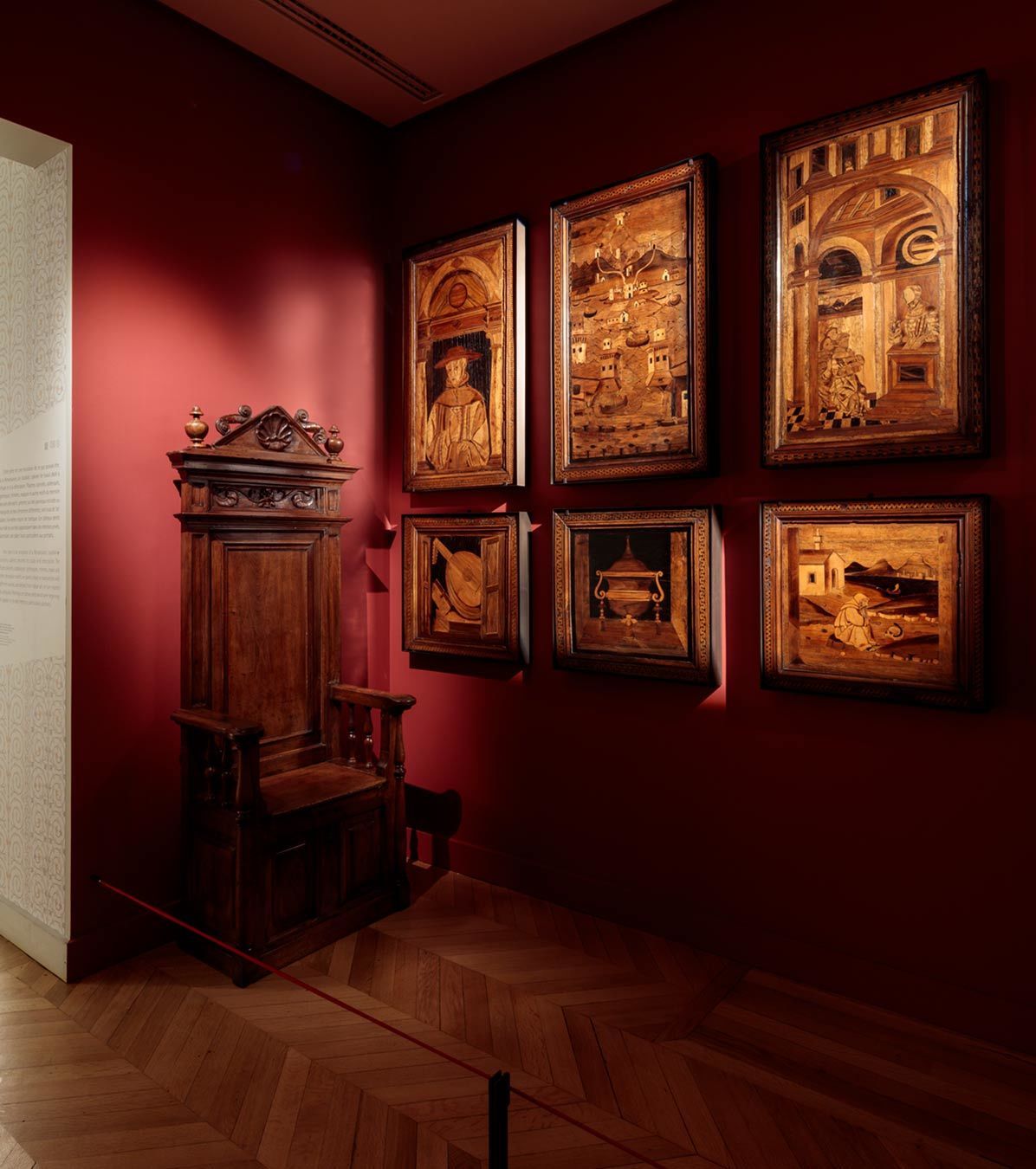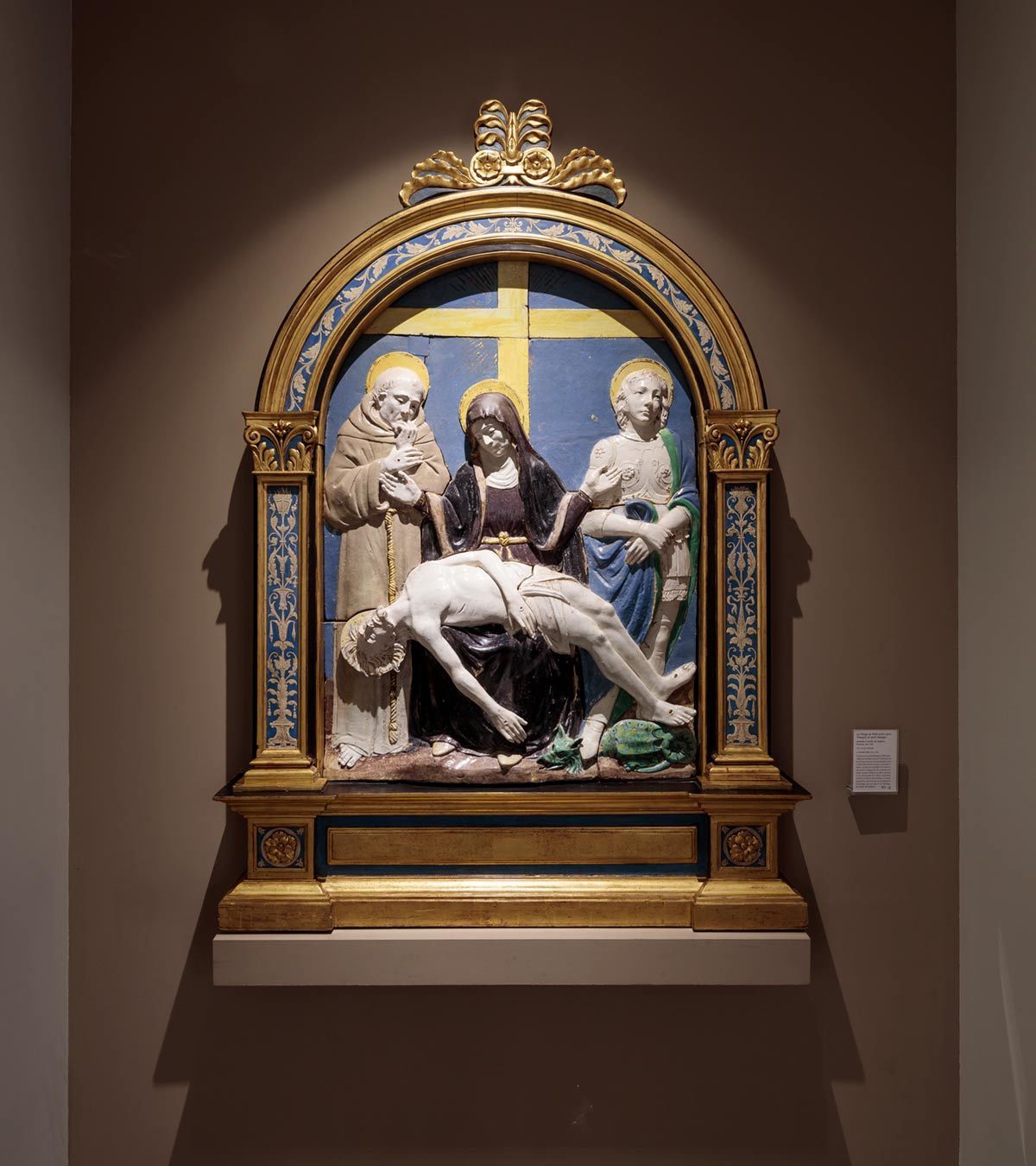 The project makes large use of the Iris T fittings. Thanks to the new Ultra HD diodes developed in collaboration with CREE (L.E.D. UHD CXB 1816), these were able to achieve a 98.7% rendition of the colour range. 
The exhibition rooms are fitted with adjustable optics luminaires which, alongside moulded Vektor fittings create a suffused, staged lighting in which the light beam is focussed only where needed on the artwork, becoming progressively softer towards the borders and the frames. 
As a result, the paintings emerge from the shaded walls as if lit from within. The large glass display cases showcasing statuettes and artefacts in ceramic and glass have been fitted with Reika fittings. These linear profiles with asymmetrical optic "lava" illuminate the objects placed on the shelves without dazzling the viewers, and are dimmed individually to provide adequate light based to the size of the display. 
The decorative glass panes located in front of the room windows are illuminated by Xenia fittings which at sunset replace natural light illuminating the stained-glass windows for visitors in the evening. 
The project was designed by Emmanuel Clair (Light Cibles) and has involved the use and customization of most lighting products in order to adapt it to the previous wiring system. This is another important aspect of the lighting project aimed at minimizing its impact on the existing environment and obtaining the best performance for each single fitting. 
Lighting Project: Emmanuel Clair - Light Cibles 
Photo: Nicolas Cardin
Browse the gallery