The facade of the NYX Milan Hotel comes alive with colours
A lighting choreography illuminates the 99 windows dotting the facade with colour variations and fluid effects. Round the corner from Milan railway station, NYX Milan Hotel captures the imagination with playful sceneries where colours envelope the building.
NYX Milan Hotel
Electronics behind light
The request of the NYX Milan Hotel's management was to create a strong, recognizable visual identity for the hotel facade. This requirement was met with a significant engineering and technical effort and high quality electronic components. The whole project was illuminated with RGB Arcada lighting fixtures with two luminaires for each 180cm window in order to obtain intense, richer colours. These are controlled individually through the DMX Real_T control units placed on every floor of the building.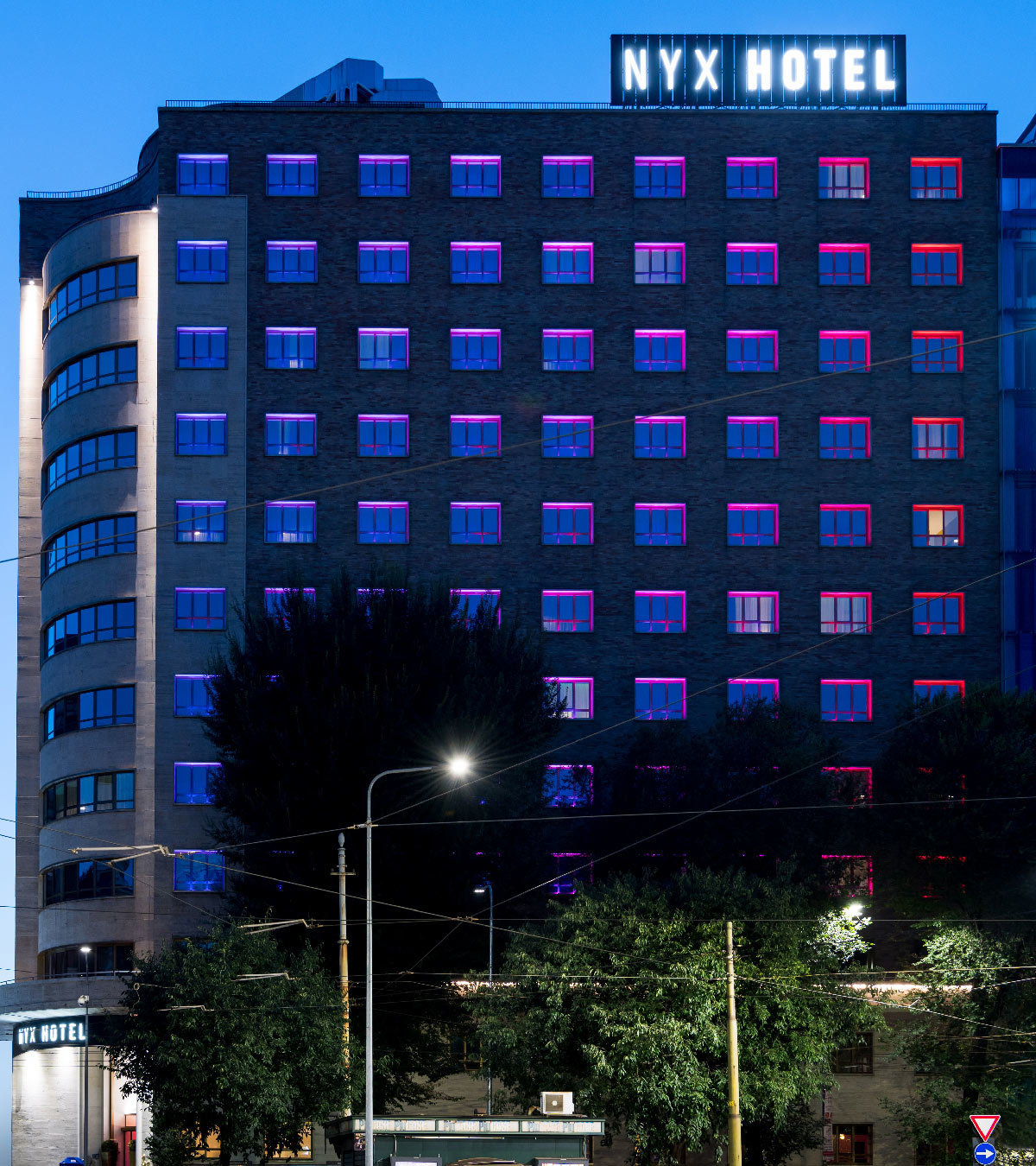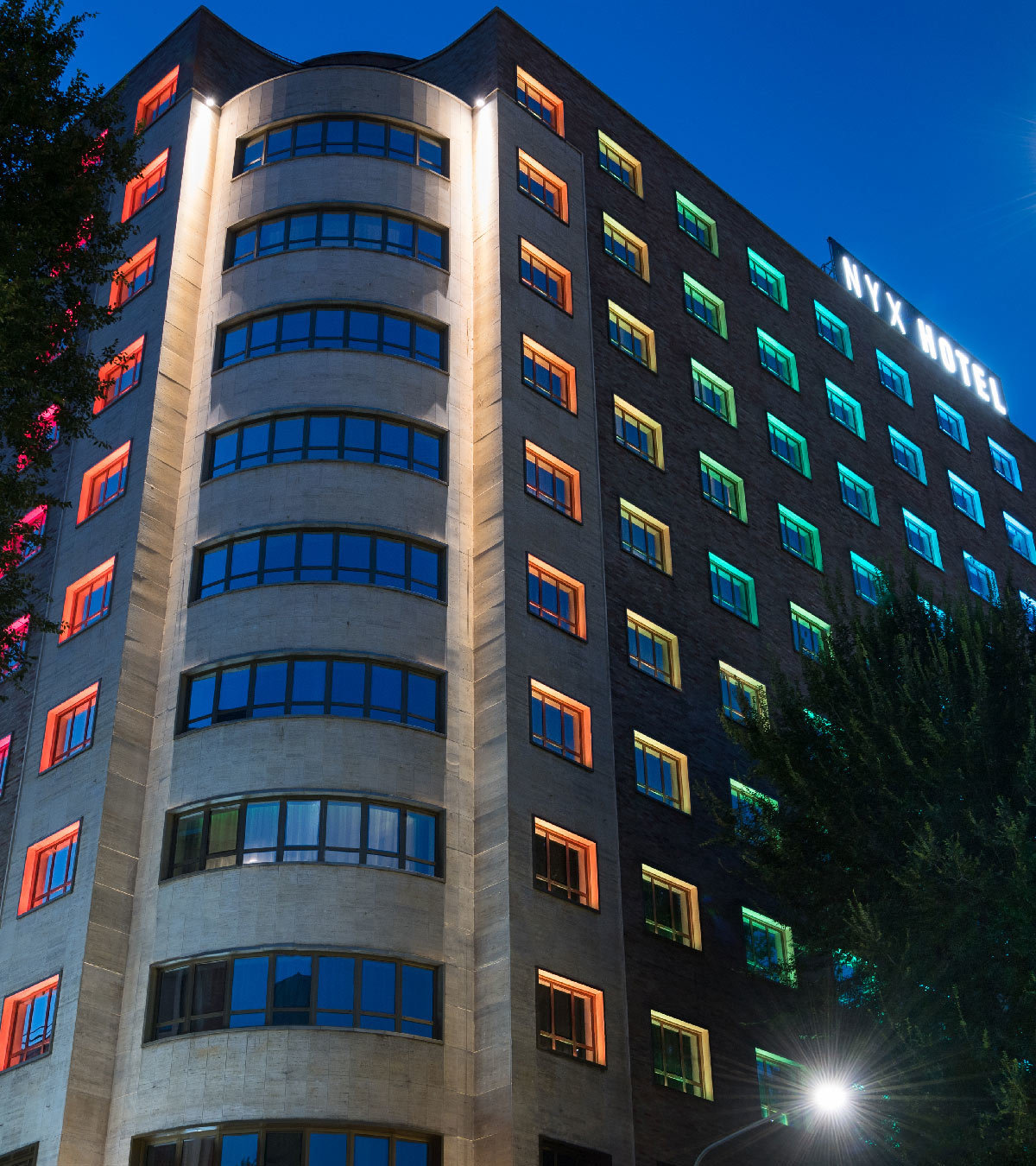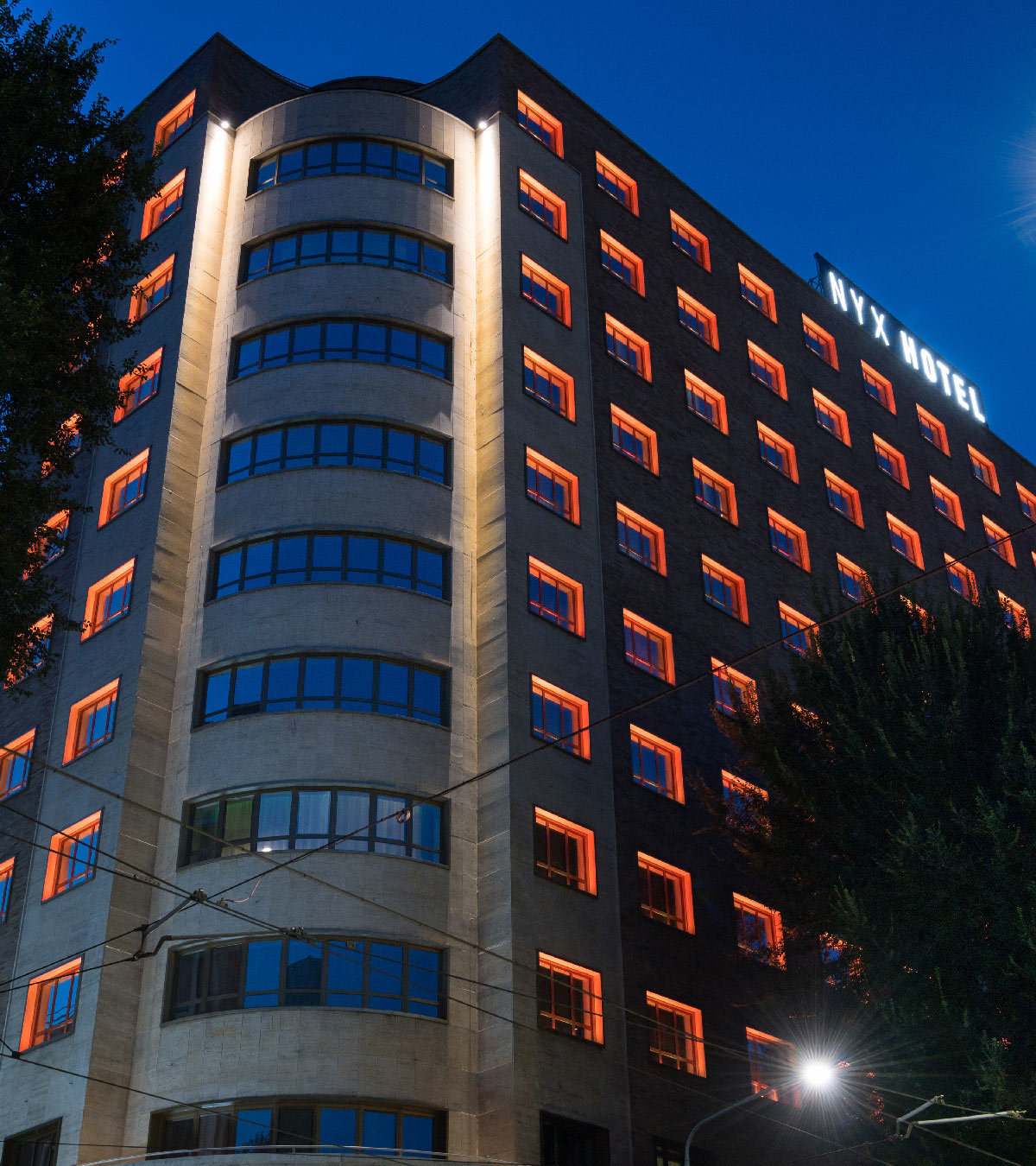 Individual control of each Arcada luminaire allows you to create particularly choreographic and flexible lightscapes. Once a light configuration is set, it can be managed quickly and easily through the Stick touchscreen device, allowing direct control by hotel staff who can choose the desired lightscape for special events or different periods of the year. Thanks to this setup all configurations are fully reprogrammable according to the hotel's requirements, offering the flexibility to change the light effects previously set whenever needed.
Photo&Video: Andrea Badoni
Browse the gallery