Urbino's artistic gem
A masterpiece of International Gothic in Italy and an absolute gem in the city of Urbino, the Oratory of St. John the Baptist is home to one of the most important works by Lorenzo and Jacopo Salimbeni from San Severino Marche, which has crossed the centuries retaining its original magnificence.
Oratory of St. John the Baptist
Colours and details recovered
The lighting project was designed to replace the old and anachronistic halogen system with LED technology. The many constraints set by the Brotherhood of St. John the Baptist and the Art Superintendence of Urbino imposed a design that would be as discreet as possible. On the other hand, these constraints were also welcomed as an opportunity by the designers: the existing holes were used to mount the new track system for installing the Pound projectors without affecting the actual state of the structure and of the works. With their optimal performance and essential design, Pound fixtures are the perfect choice for the illumination of the Oratory's beautiful frescoes, enhancing their vibrant colours and lively scenes. The 4000K temperature light and CRI 95 projector returns to the paintings the full scale of their original magnificence.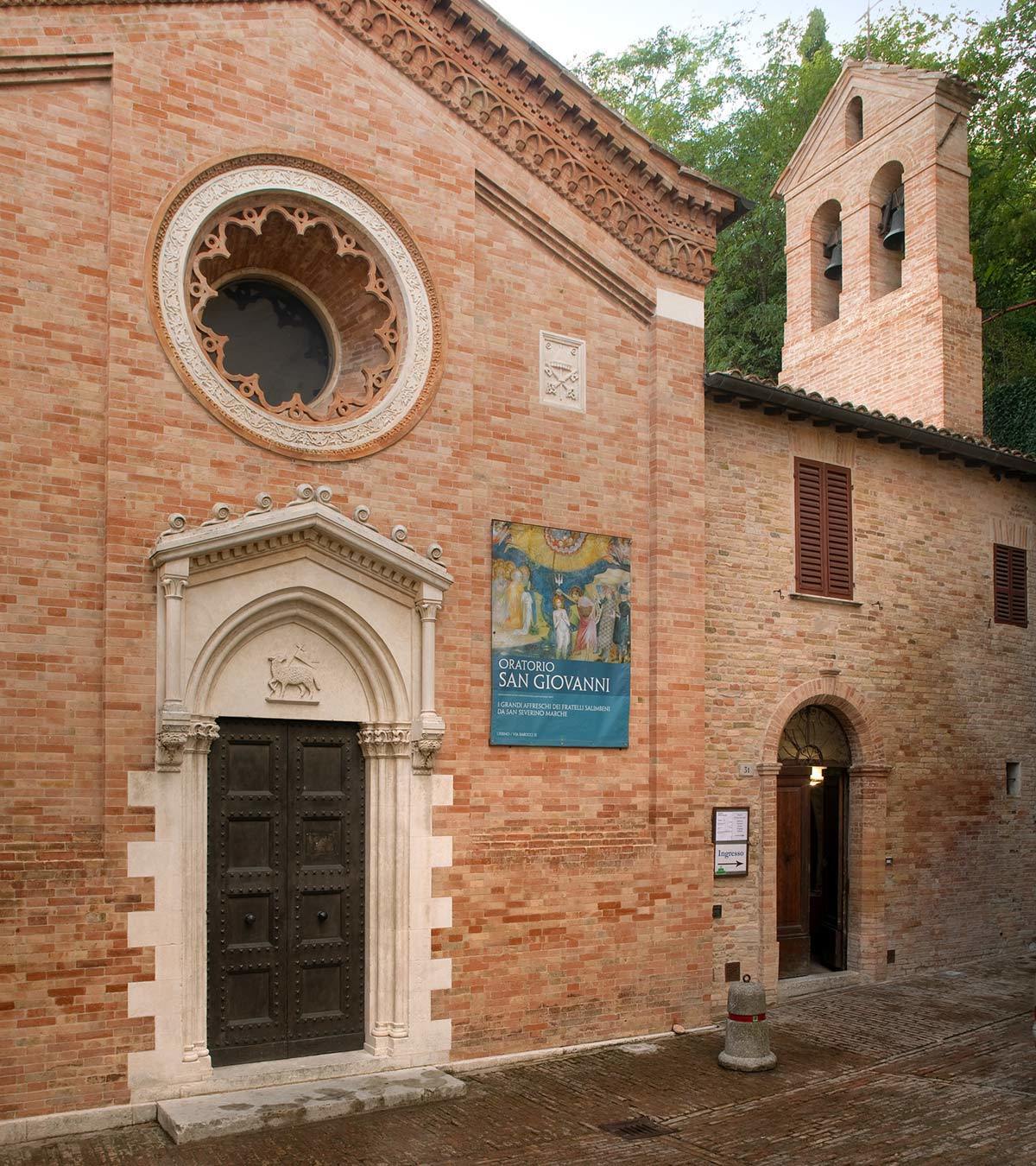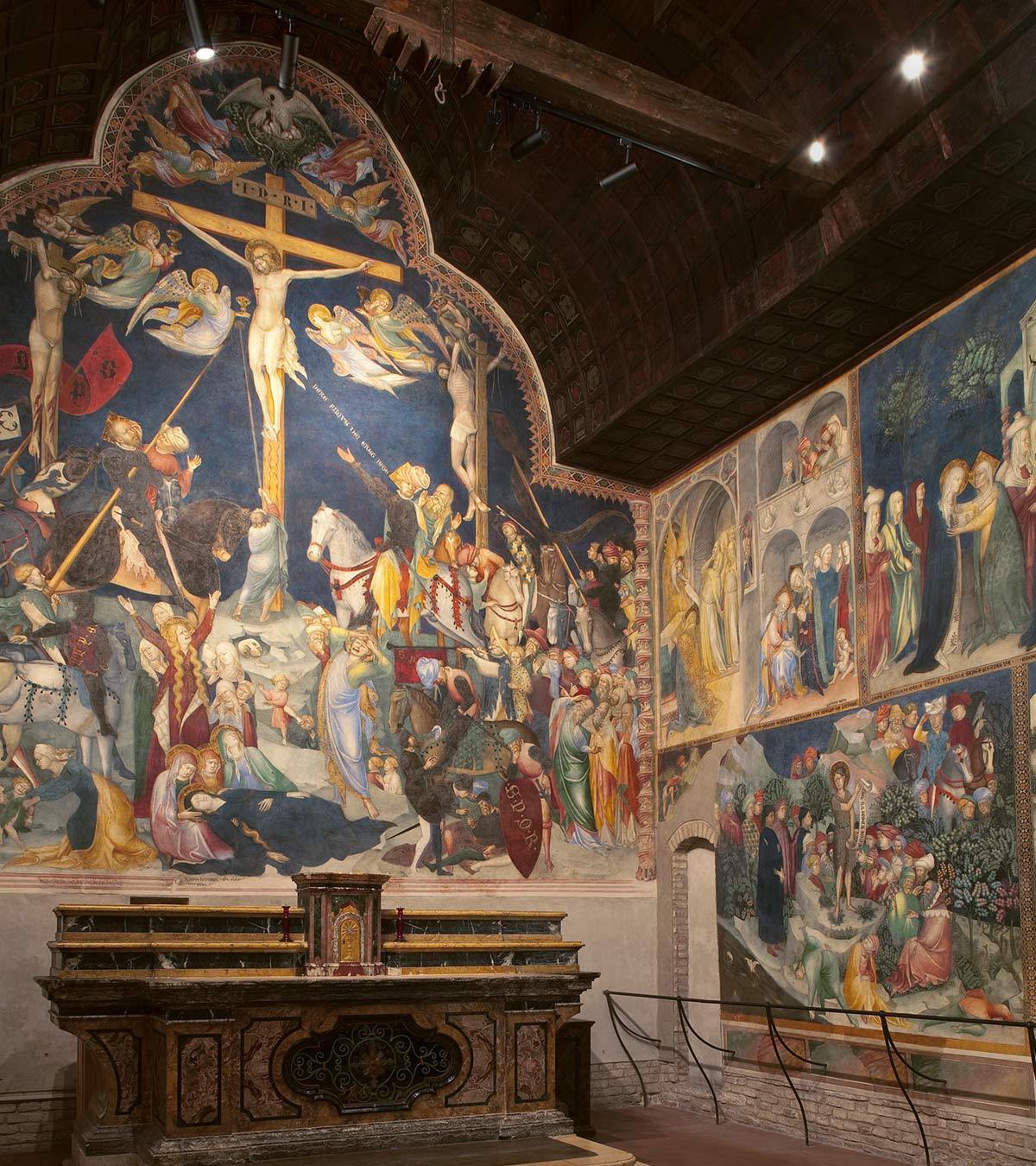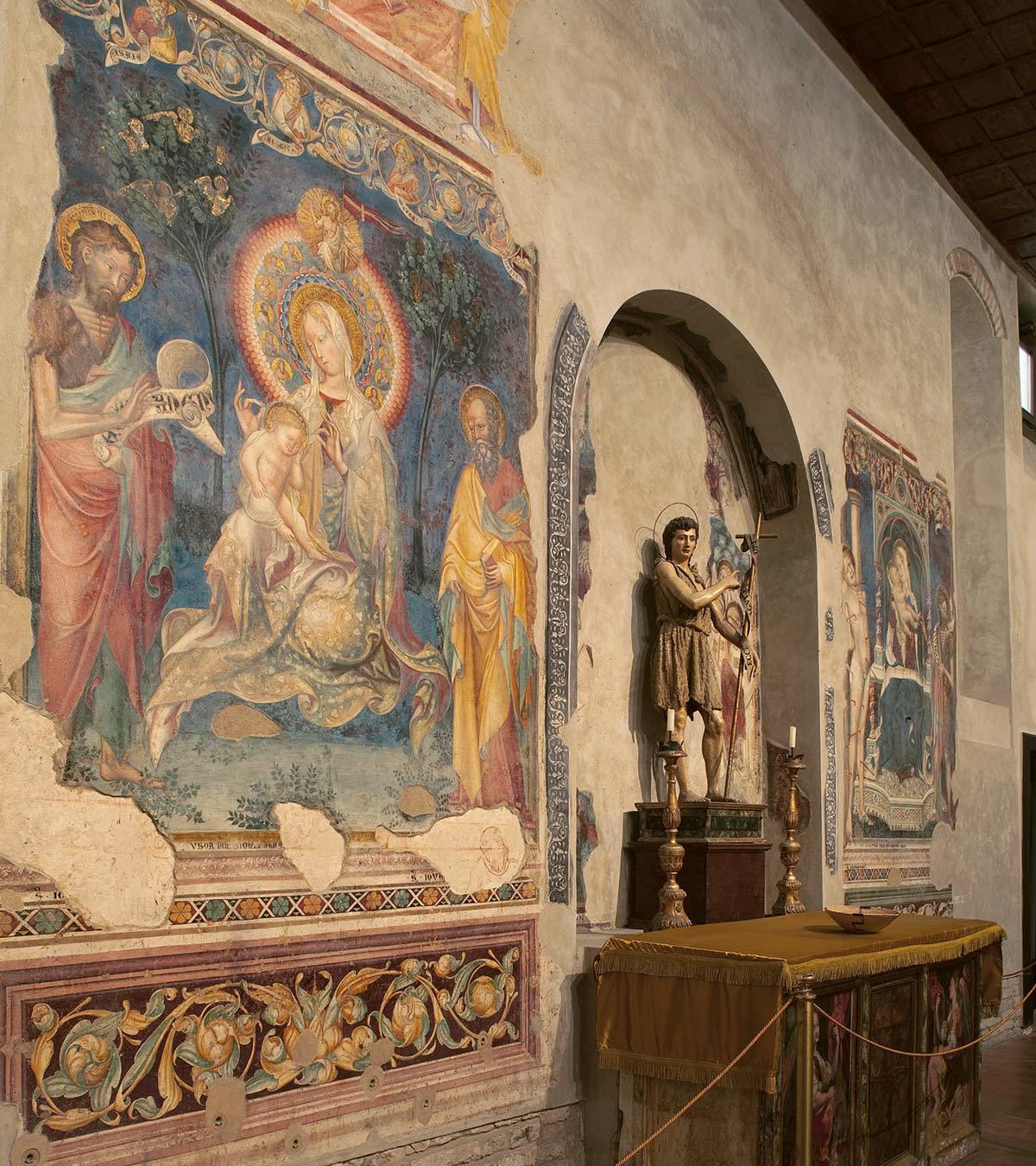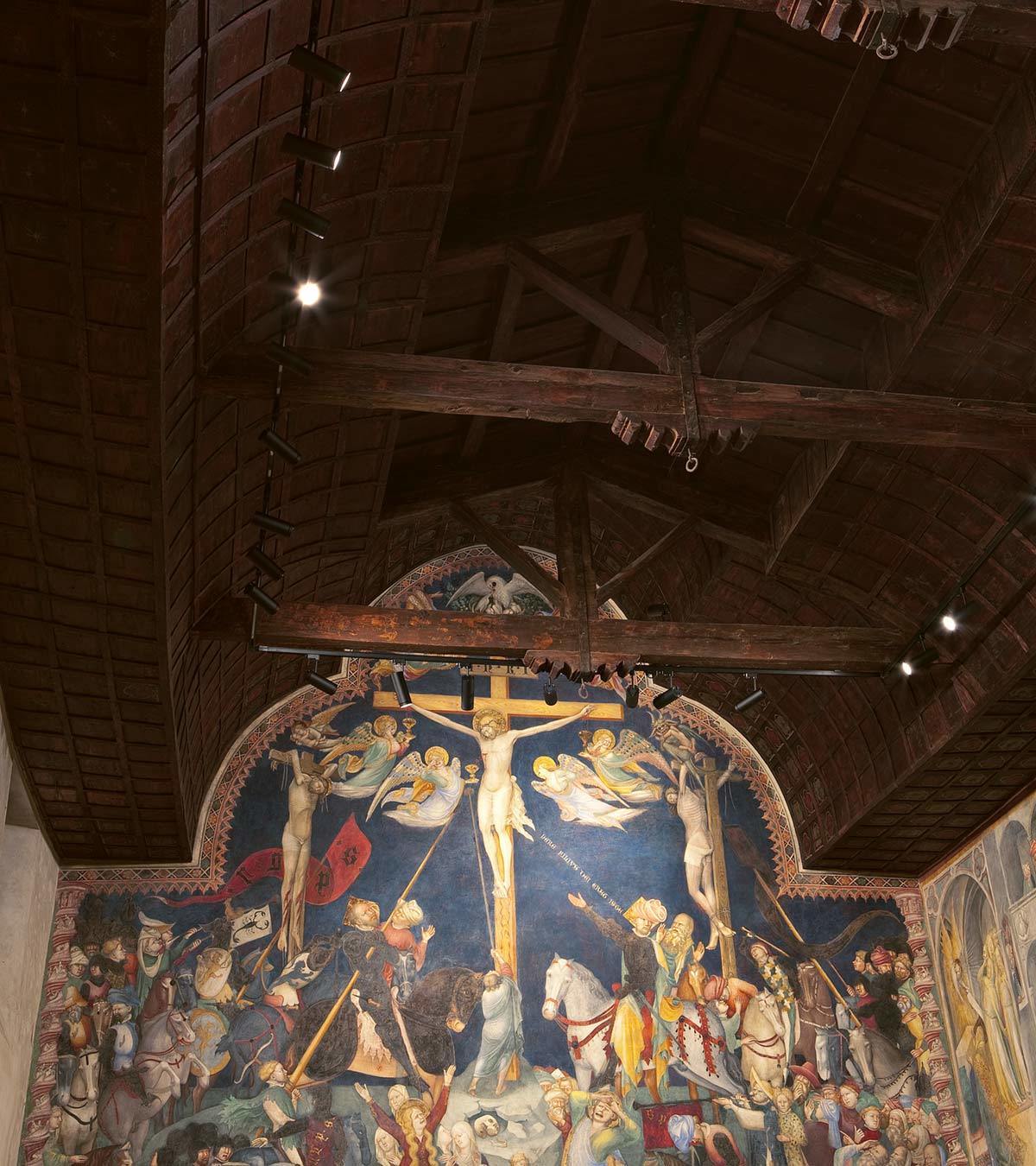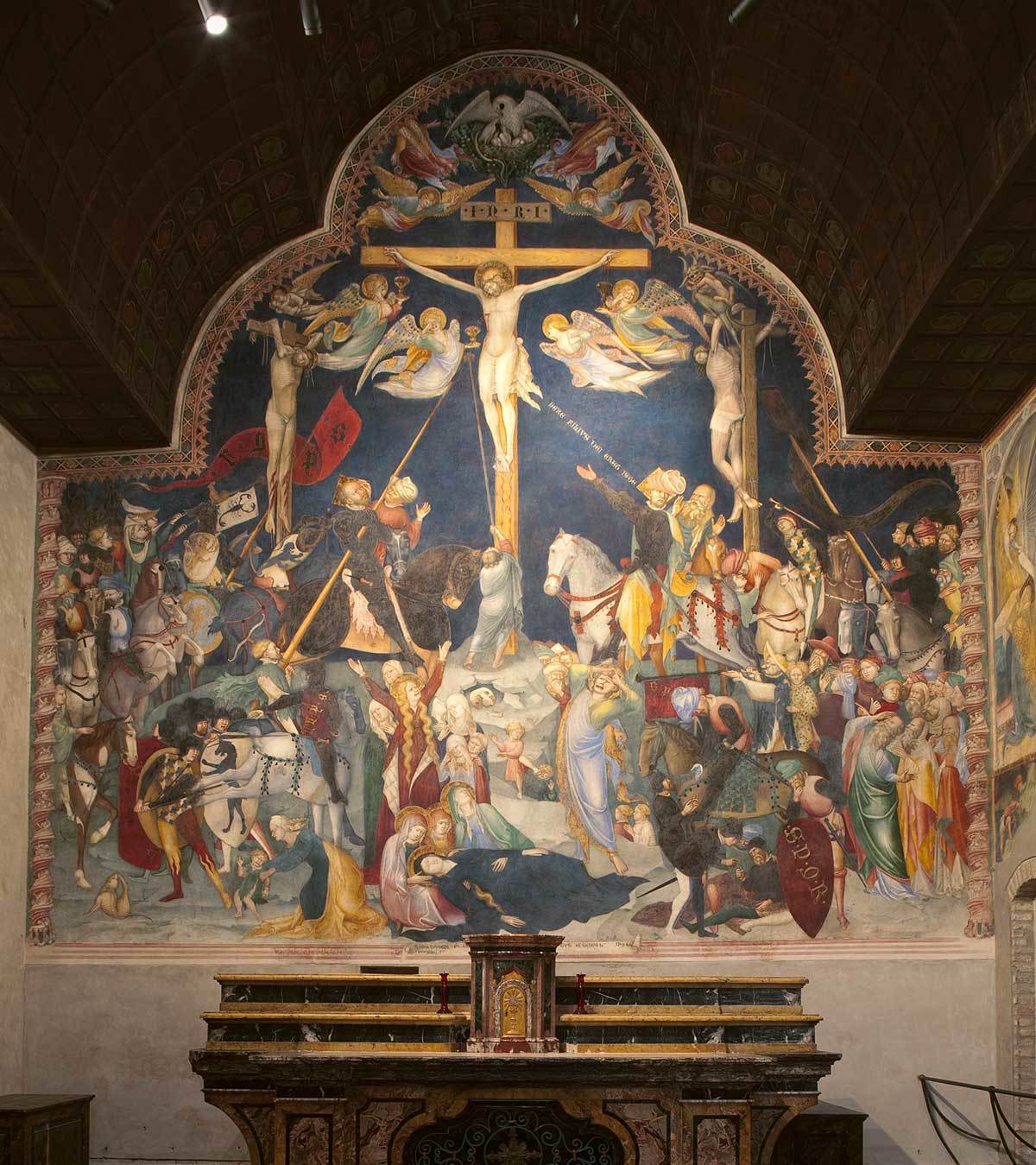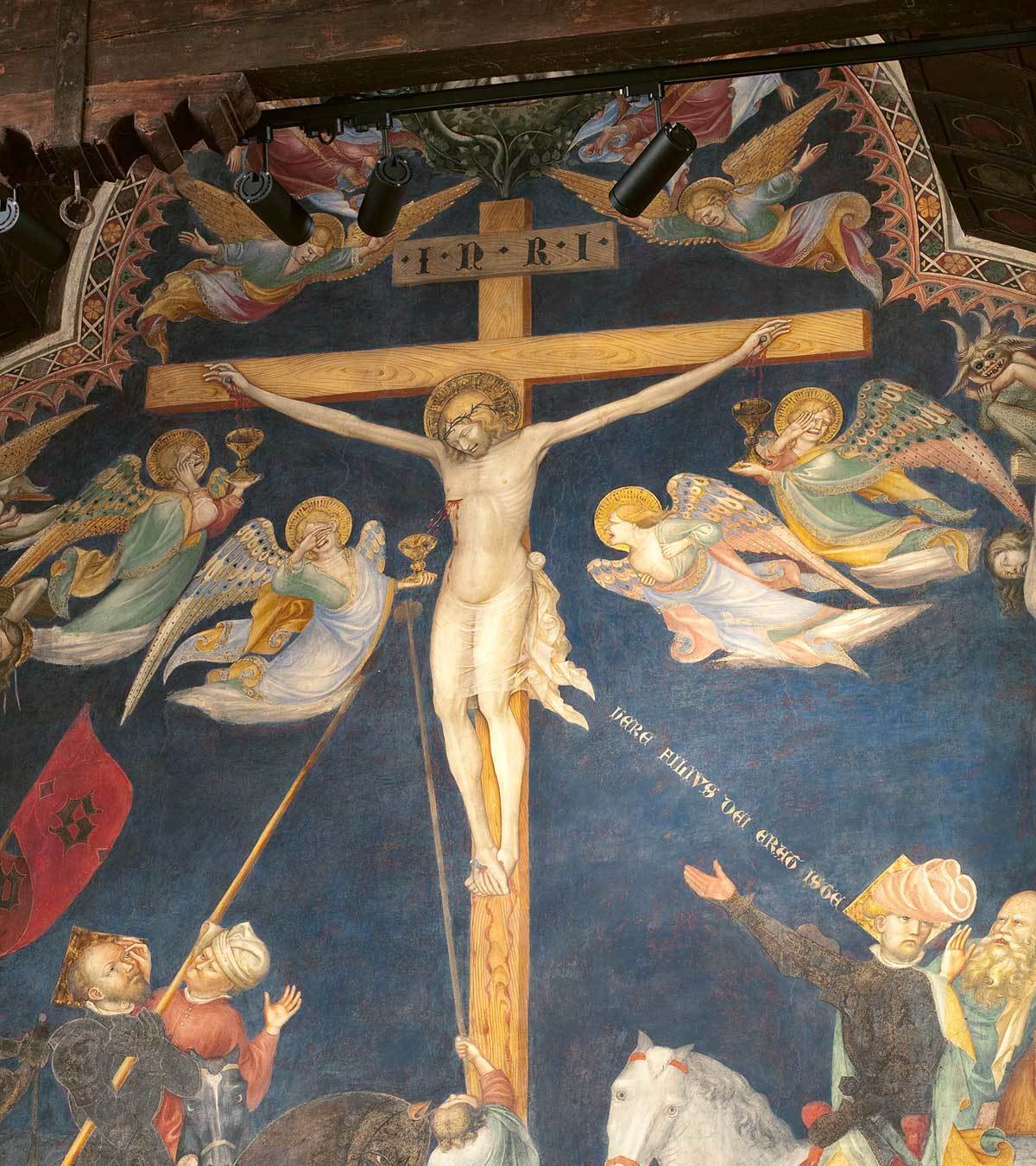 The project allows the frescoes to be admired in all their beautiful details, eliminating shadow areas and truly enhancing the most delicate shades, and more. A small, forgotten detail such as the crystal eyes of the bird on the cross intent on feeding its offspring and fighting the demon-serpent, which at defined times were illuminated and switched on by the light filtering through a small window walled up during extension works in the 1700s, was recovered thanks to the specific installation of one of the 15 ° optic projectors above the transverse beam in front of the altar. Attention to detail, high-tech products and superior performance have combined to create the success of this small but great project.
Browse the gallery