Constant innovation
Founded in 1994, Pixartprinting specializes in the supply of large and small format print on demand services. Thanks to its centralized production facilities at Quarto d'Altino and to its latest generation equipment, the company is able to meet the demands of over 250,000 clients in Italy and abroad. The values that define Pixartprinting have always been innovation and state-of-the-art technology to ensure competitiveness while maintaining quality. These values are also embodied by its modern and functional premises. The production site has recently undergone extension works and the replacement of the previous lighting system, the latter finding in Linea Light Group products the ideal lighting solutions that can be adapted to suit different requirements.
Pixartprinting
Different spaces mean different lighting requirements
The lighting project realized for Pixartprinting can be divided into two concepts. On the one hand, the offices, common spaces, corridors and the meeting room required comfortable lighting that was functional to the tasks carried out by the employees; on the other, the area dedicated to production and logistics needed the appropriate lighting to facilitate the operation of high-tech equipment by specialized workers who must be able to perform their tasks in full visual comfort.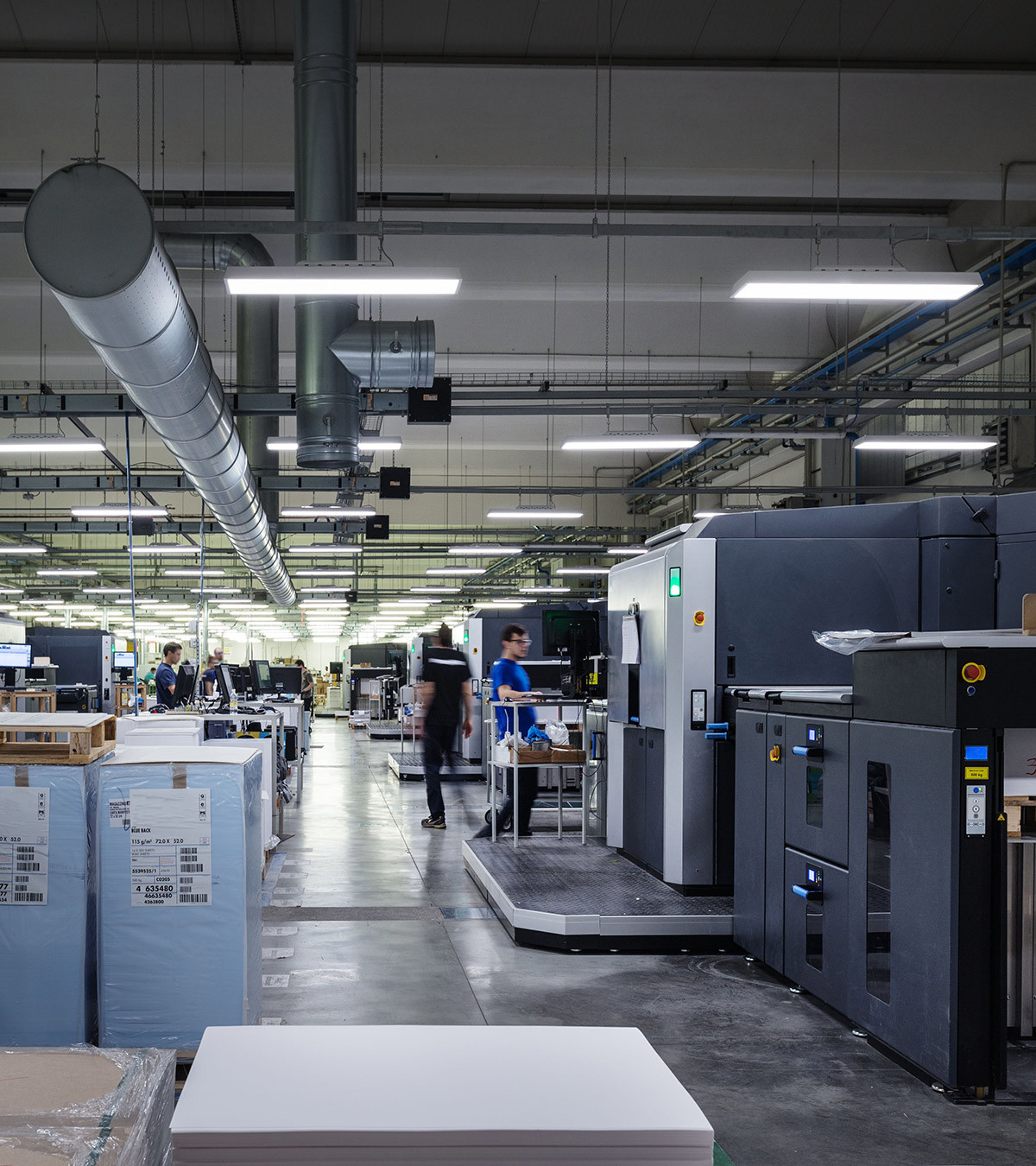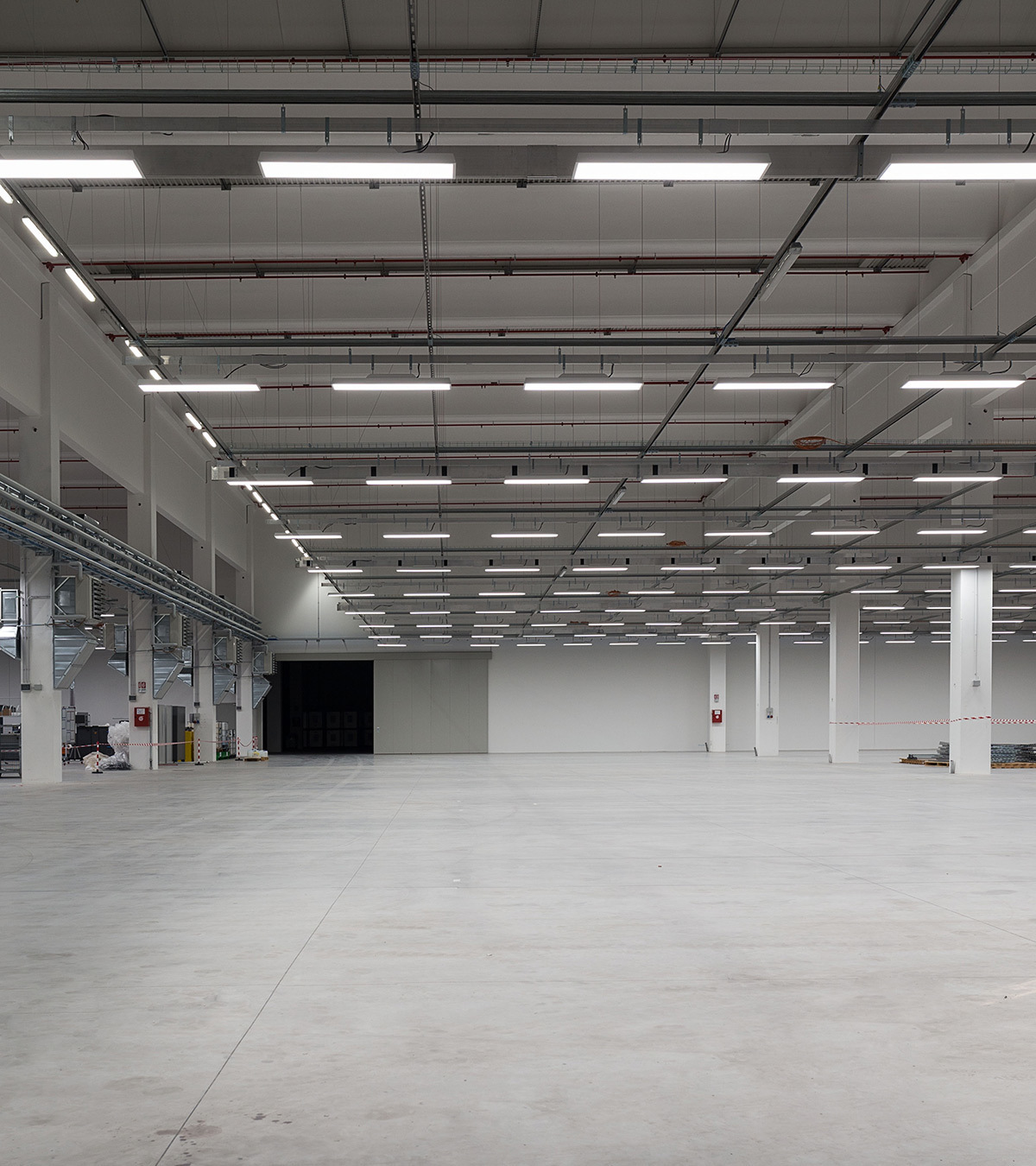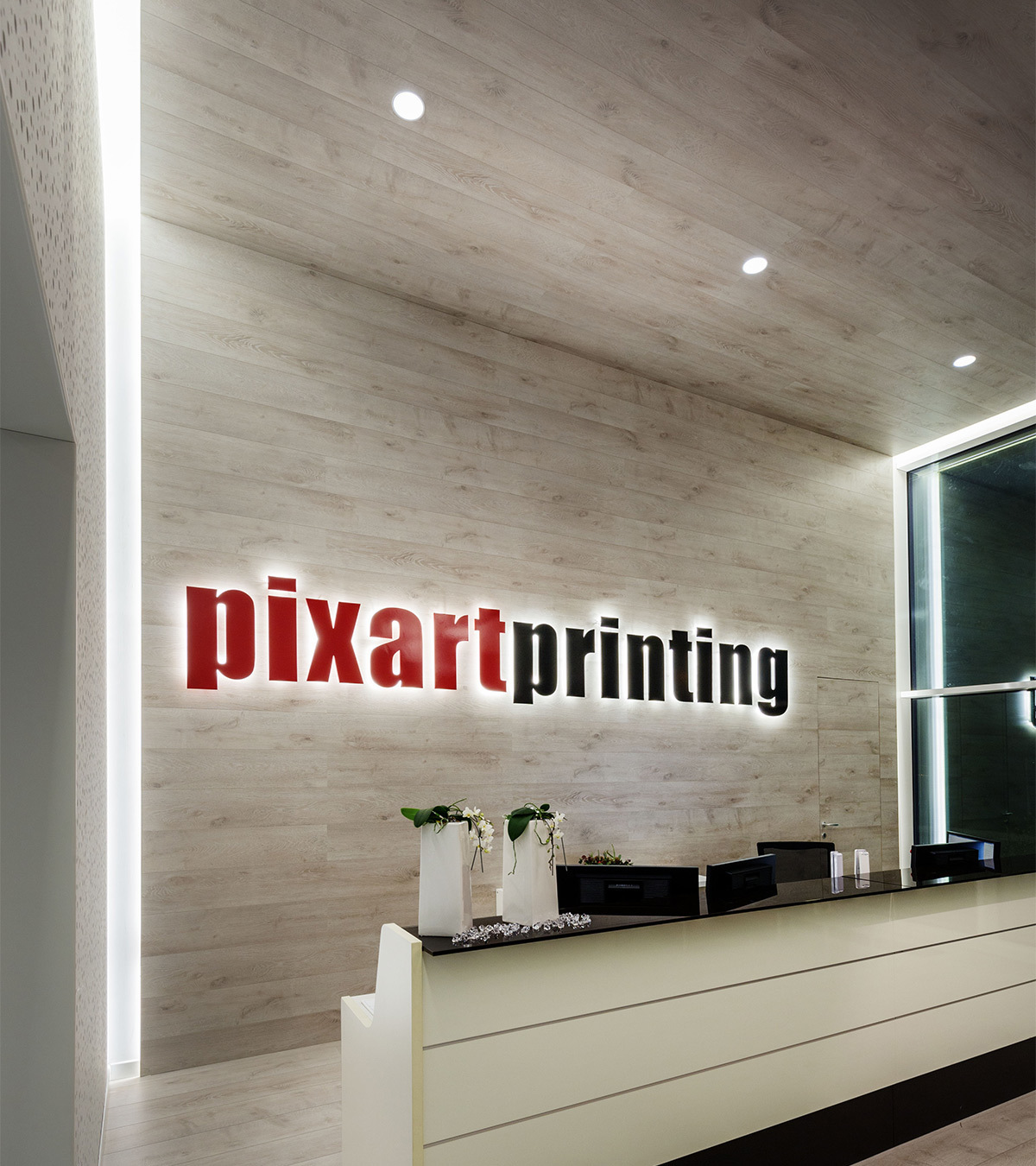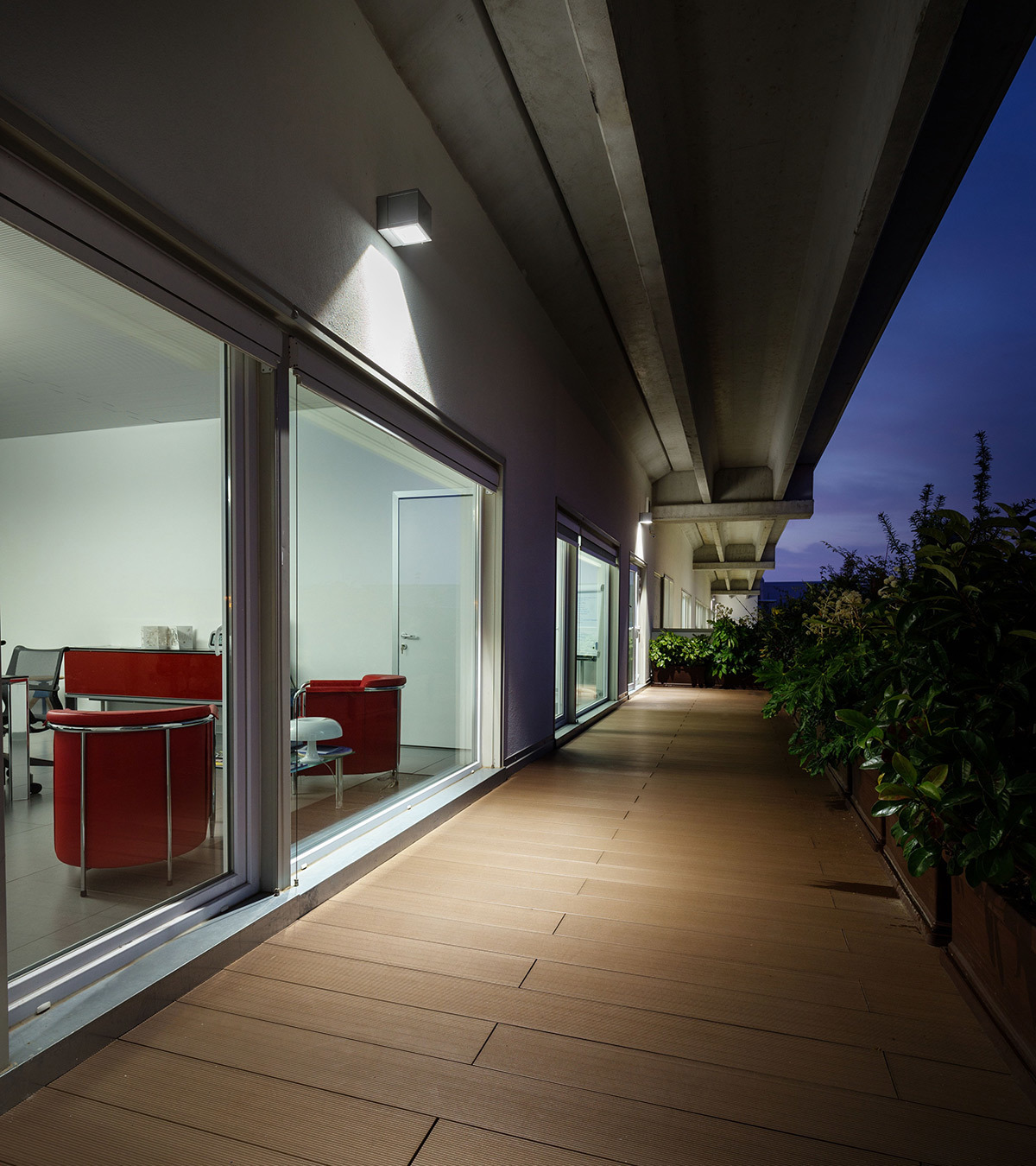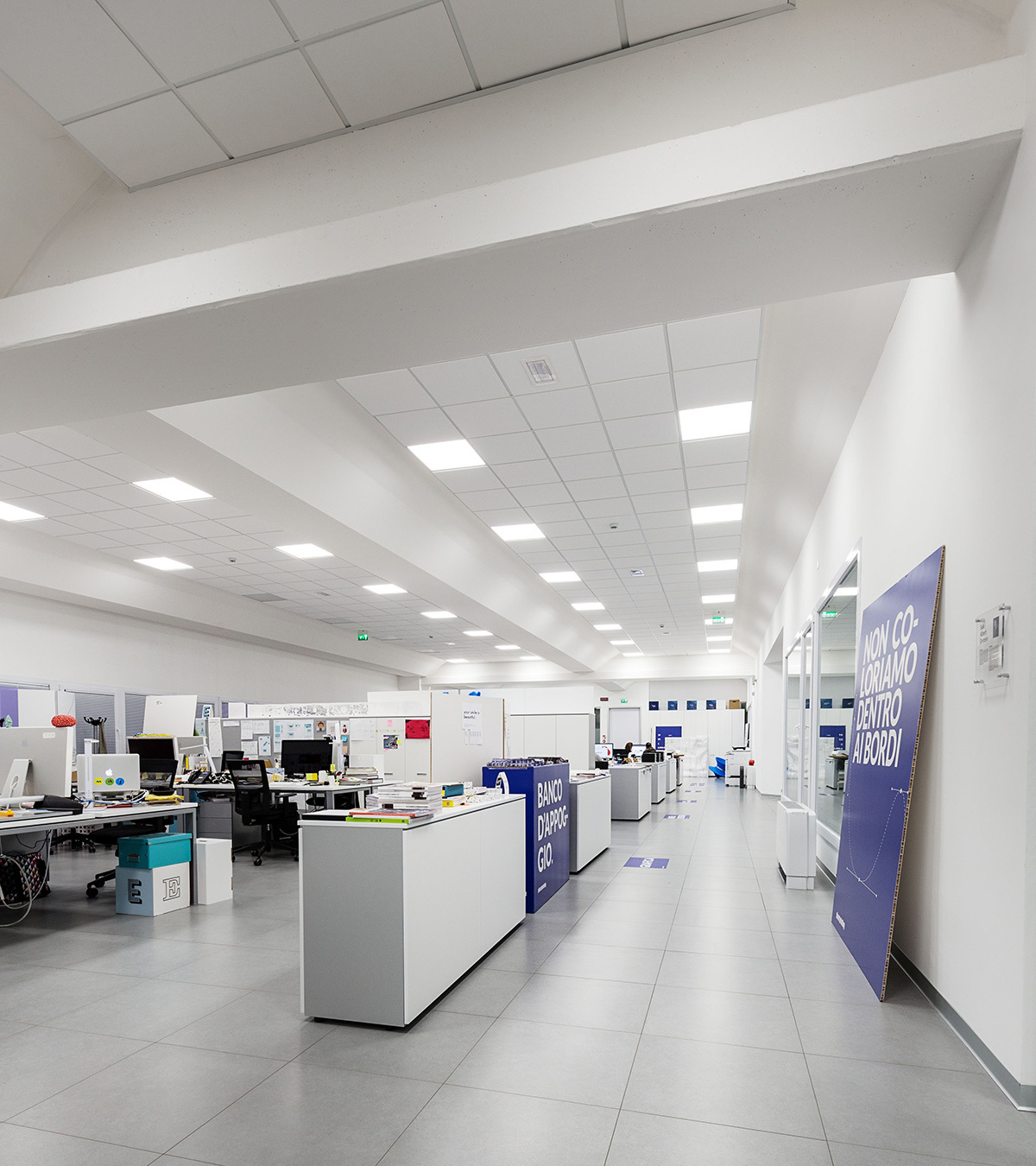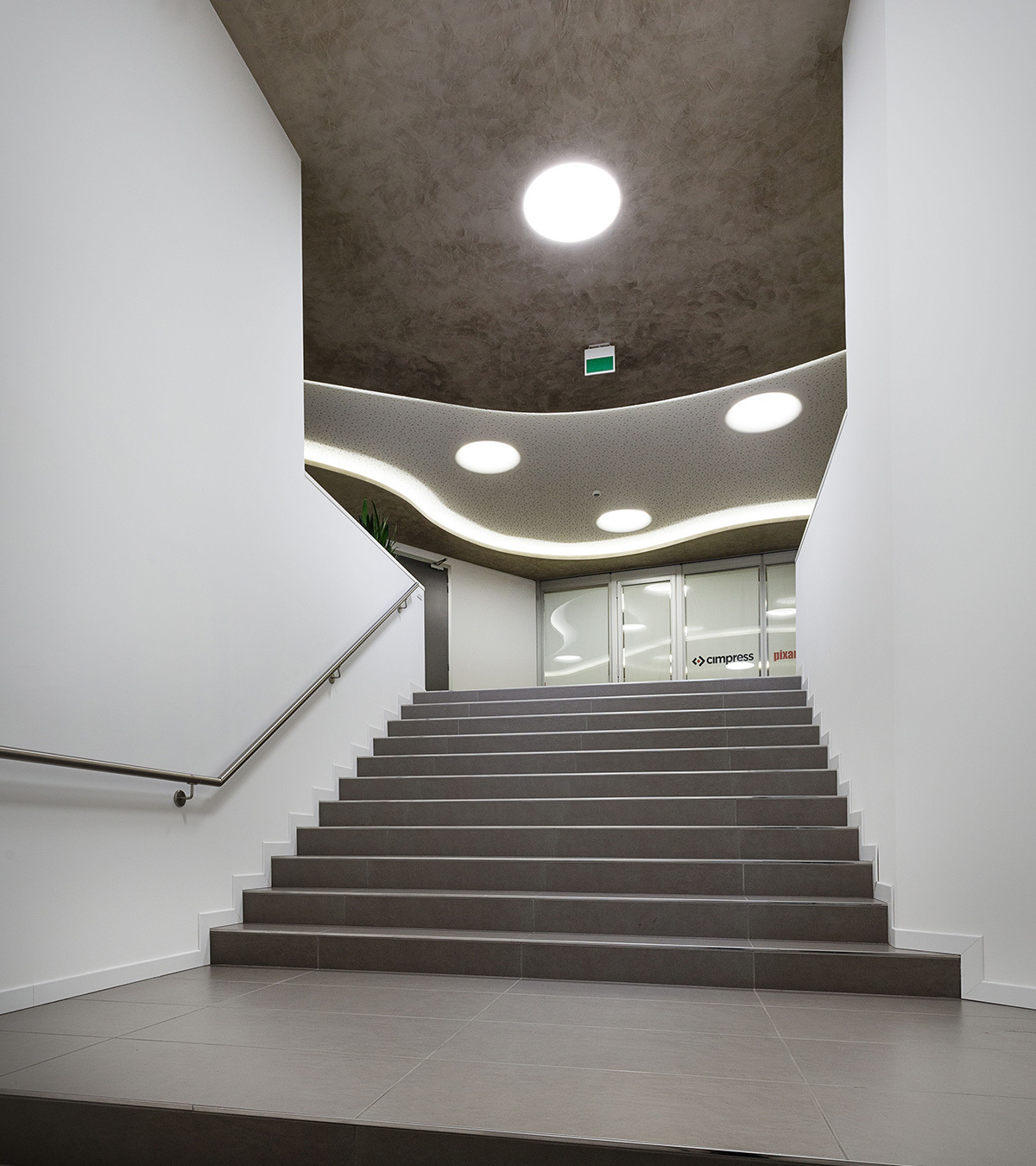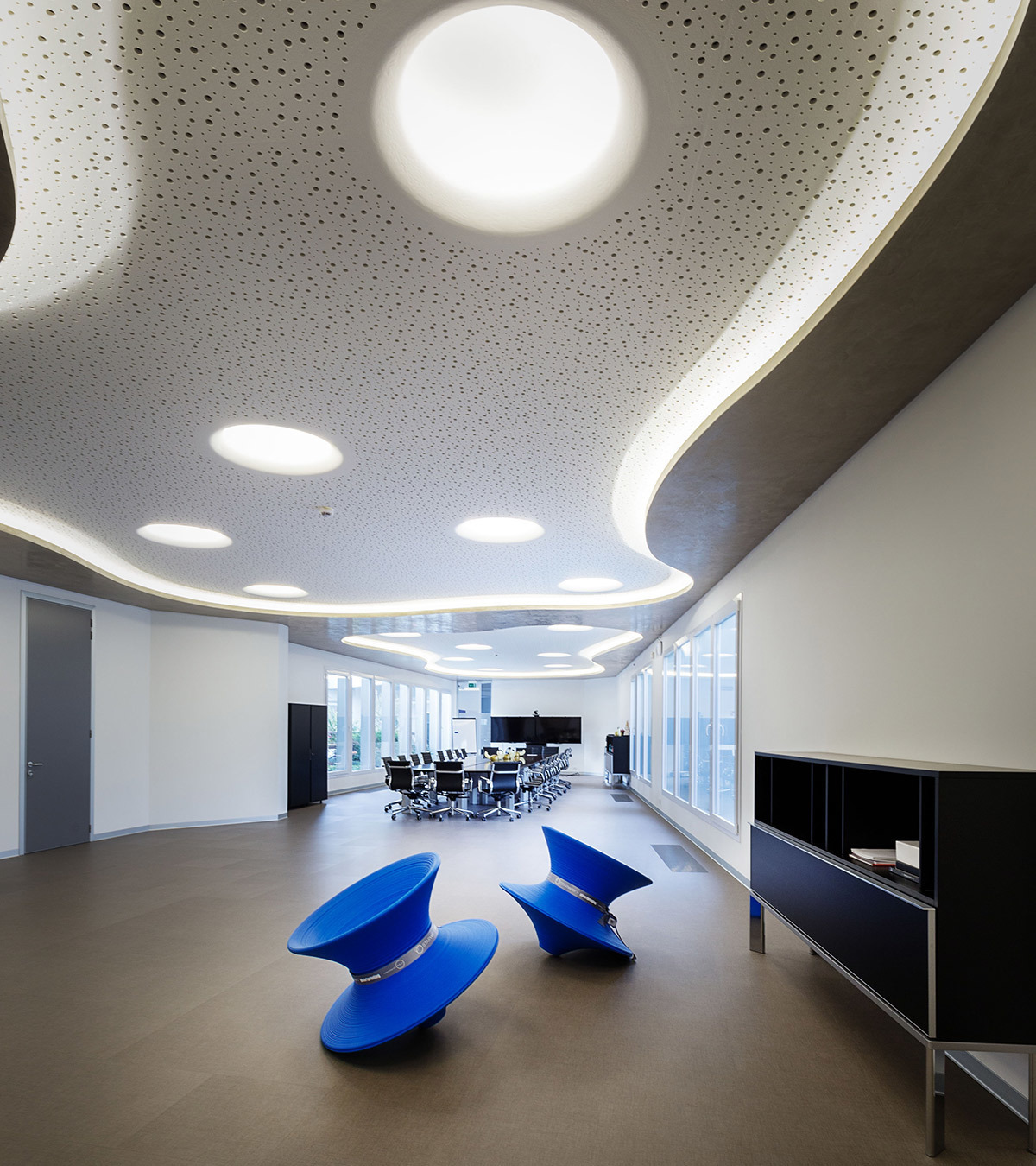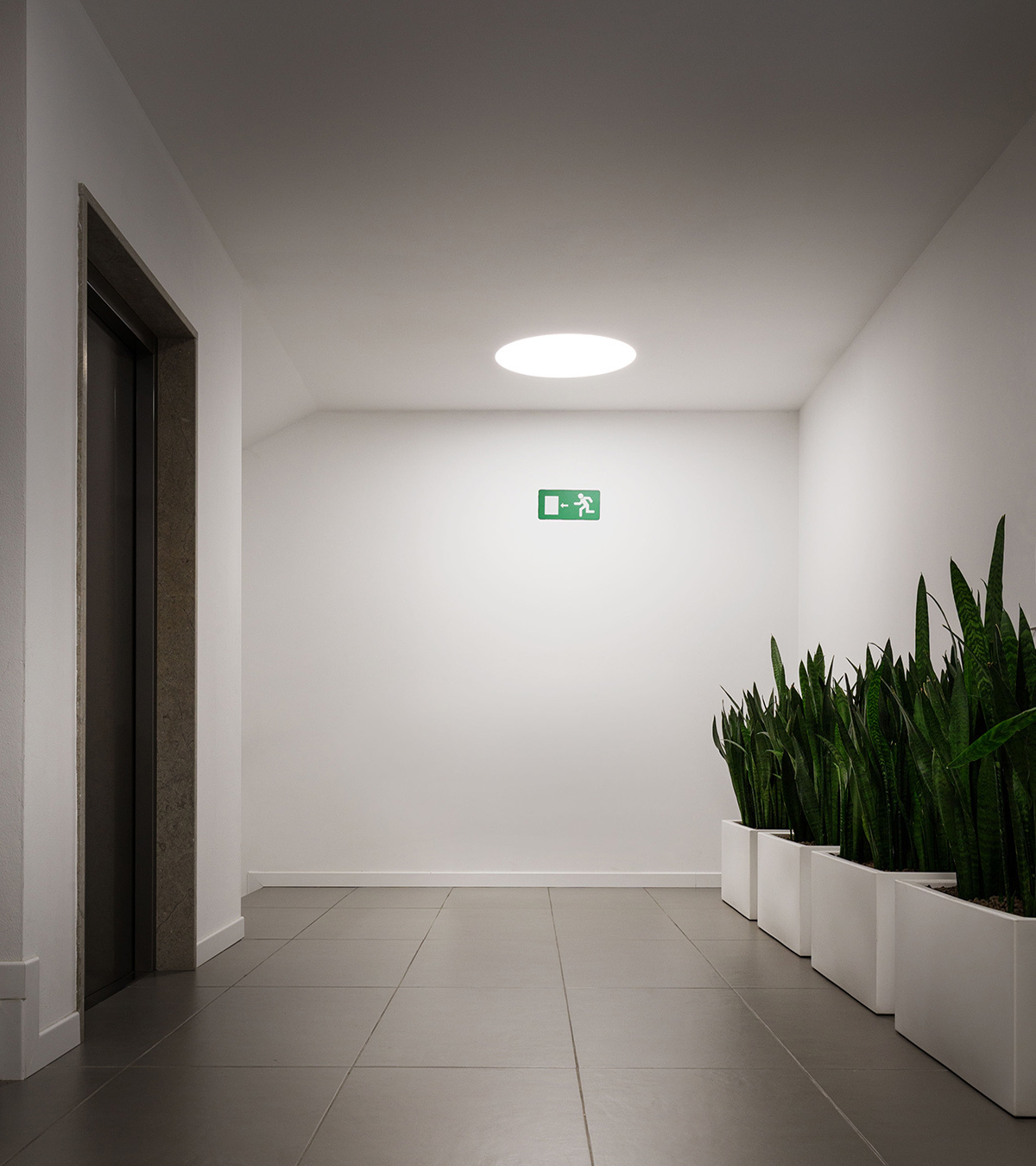 The whole project has at its centre LED technology, which can provide functional lighting but above all excellent energy savings while involving very little maintenance. The fixtures installed outside the building include Dans pathmarkers in the small lane leading to the large entrance, illuminated by Portik ceiling lights. The reception areas features Vos_Q recessed downlights mounted in the wooden ceiling, providing a good general lighting optimized by the F.O.L. technology that gives it a clean and flawless feel. The particular installation in the meeting room is fitted with Fylo Curved, cove-ligthing fixtures that project round niches and light rings on the ceilings. The corridors, connecting spaces and operational offices feature Edith and Pool, recessed ceiling luminaires for evenly distributed, comprehensive lighting that accompanies the day to day activities of workers without being too demanding on the eyes, while the Box wall light gives these spaces a decorative touch. Finally, the production areas are fitted with the Edith track lighting fixture which, with its 4000 K colour temperature, offer general illumination akin to natural light in order to facilitate the specialized workers in their activities.
Browse the gallery