A professional approach, great courtesy and the experience gained thanks to years as the direct sales centre of Porsche Italia, are just some of the exceptional characteristics of the Porsche Italia Spa headquarters in Padua.
One of the two Porsche Italia S.p.A. direct dealerships, open since 1999, this dealership houses a display of the entire range of Porsche vehicles, a fully renovated and extended workshop and a display of second hand Porsches. 
PORSCHE ITALIA SPA
Seeing the dealership in a new light
Linea Light Group lighting solutions were chosen to illuminate the brand new Boxster, Cayman, Panamera and Cayenne vehicles in the headquarters' large, glazed, open-space. This was no random decision since high performance, efficiency and energy-savings are a must in the strategy of this company from Treviso.The project saw the replacement of more than 400 light sources with new LED products installed both inside and outside the new showroom and in the offices. During the initial stages net savings of more than 60% were forecast for each area of application: once installation and measurements were complete however, that target had actually been exceeded, with further energy savings of 15%.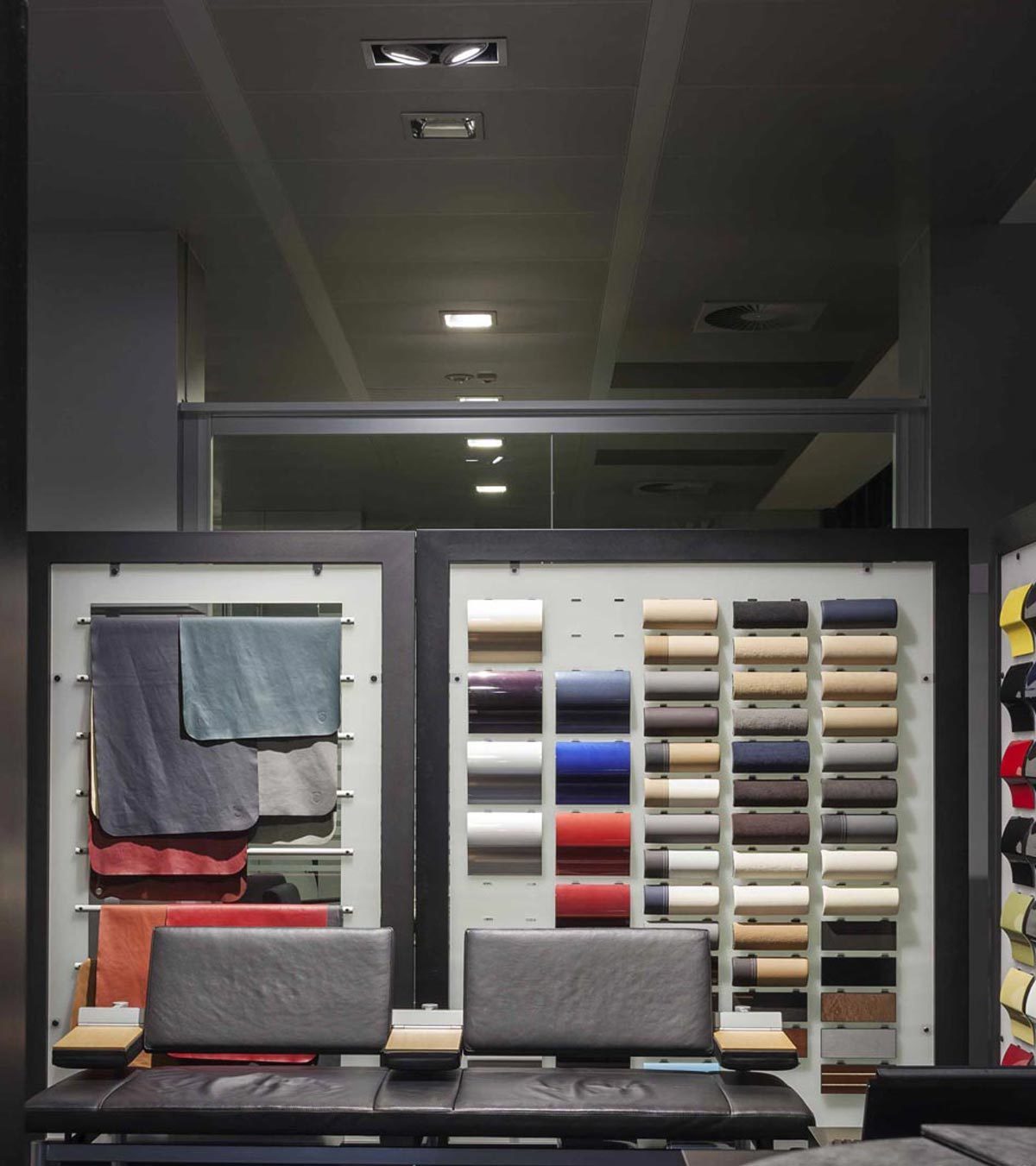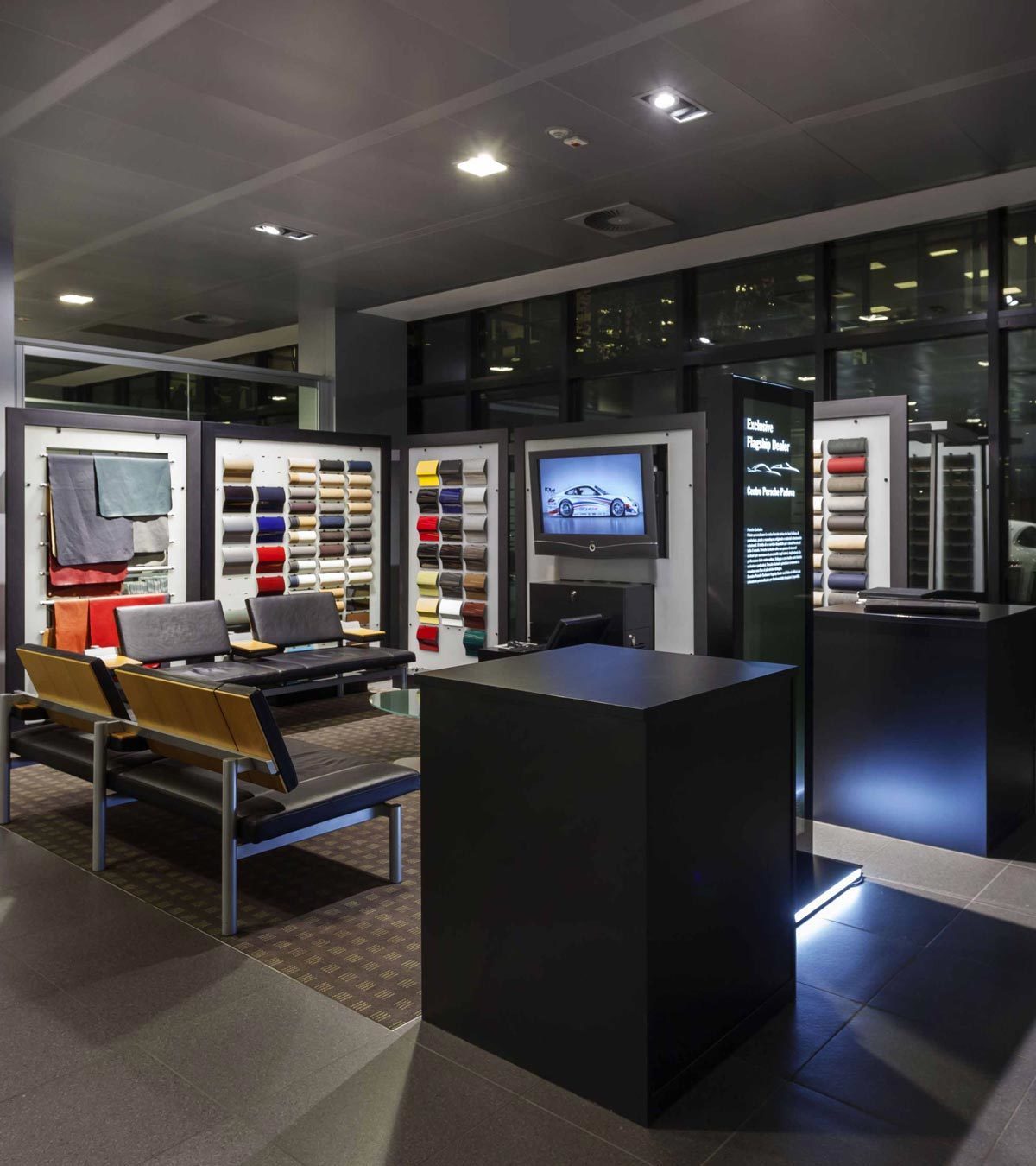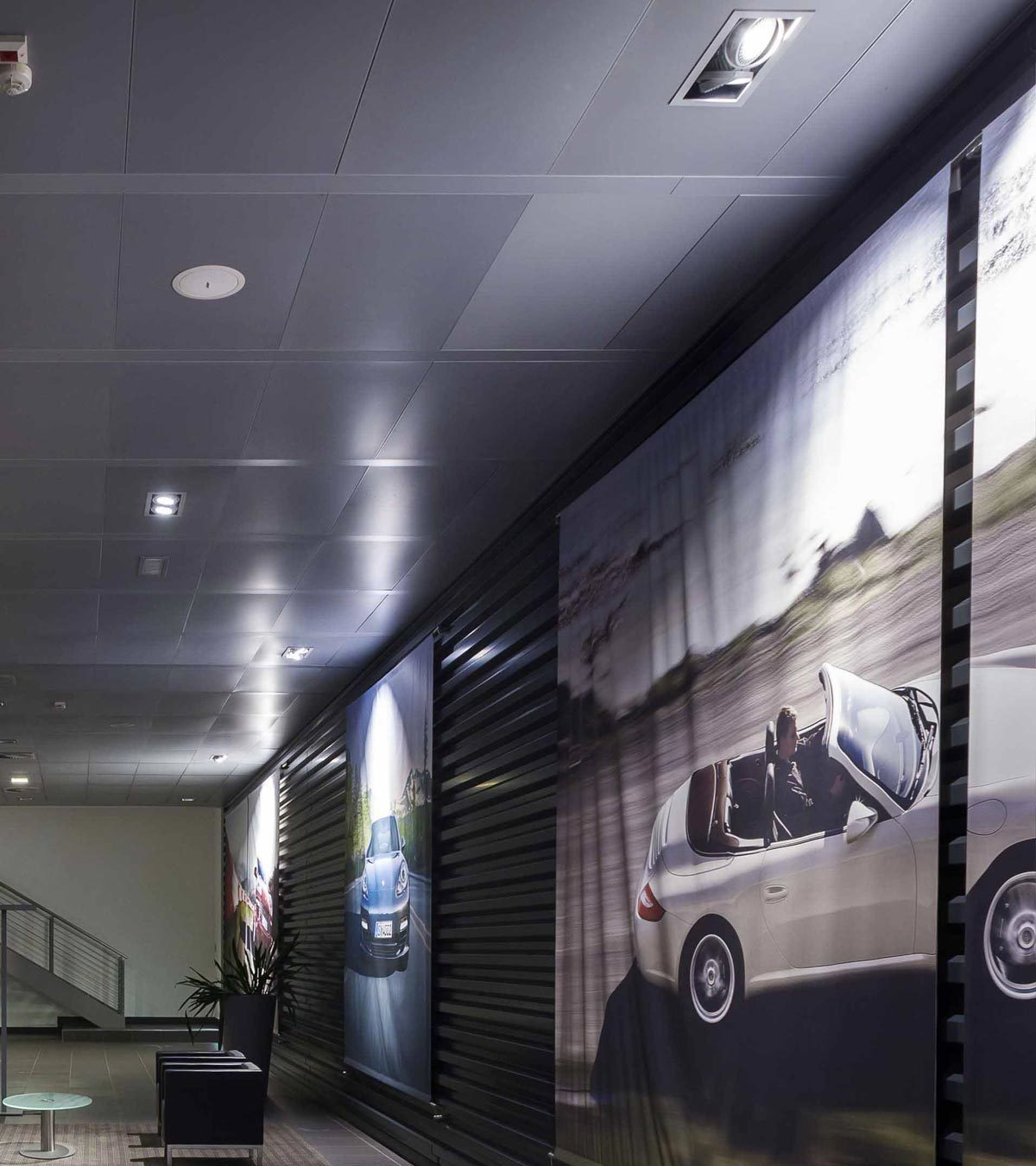 But the advantages don't stop there, in actual fact, according to Porsche Italia there are other significant "plus factors" linked to the quality of this light, entirely "Made in Italy":•

The projectors positioned outside - 150 W sodium-vapour lights with energy consumption of 1.89 kW and a yellow/orange colour effect - with the new 43 W LED light sources that have an energy consumption of 0.57 kW installed in the Mini Ledweg, not only offer energy-savings (so low-cost) but they also make it possible to admire the Porsche colours at night too.• For lighting the indoor display area 22 of the group's LED track spotlights were installed which, in addition to reducing costs by a third, show the precise colour of the bodywork. This is thanks to the CRI 95 technology of the LED chosen, which does not alter the light and recreates a light that comes as close to natural sunlight as possible.Illuminator, Edith, Sunrise, Blob and Angular are the lighting products used in the headquarters; they all belong to the LLG i-Lèd brand.The project was also made possible thanks to the consultancy of Bovo Srl from Rubano (PD). Thanks to their vast experience and collaboration with Porsche Italia, as well as being specialists in installations for the mass retail trade and commercial structures in general, this company closely followed all the stages of design, installation and plant certification.