An old and abandoned manor estate becomes a flower and plant nursery and a congress centre
Radicepura is a botanical park and congress centre set on the slopes of Mount Etna: a state-of-the-art flower and plant nursery where landscape painters, scholars, experts and enthusiasts can find a charming and multifaceted space. Over 5 hectares of parkland, a late 19th century building restored and transformed into a meeting centre, accommodation facilities for private functions: an ancient country manor has been turned into a place where to rediscover one's passion for nature in a sustainable way.
Radicepura
Spaces reinterpreted
The original buildings in the parkland were restored and transformed into a large congress centre to host meetings and events. The gorgeous settings bearing the distinctive marks of ancient Sicilian craftsmanship are buildings of great beauty and value, enriched by exquisitely decorated vaulted ceilings, lava stone colonnades and hand-carved stone facades: all elements that require carefully positioned, top performance lighting fixtures in order to conjure up a suggestive atmosphere. The interiors of the large reception halls are illuminated by the Pound projectors, selected for its top performance and essential design, as well as its ability to blend in with the surrounding environment thus leaving the limelight to the restored beams and to the original stone elements. The magic continues in the outer courtyards, where the geometric designs of the porches and driveways are emphasized by Suelo and Quara lighting fixtures. These are discreetly placed to illuminate the buildings and the ground step with visually striking effects that emphasise the peculiar characteristics defining the architecture of the time. Paseo lighting fixtures create a lighting rhythm, embedded in the perimeter walls of the manor and along the walls and railings delimiting the courtyards.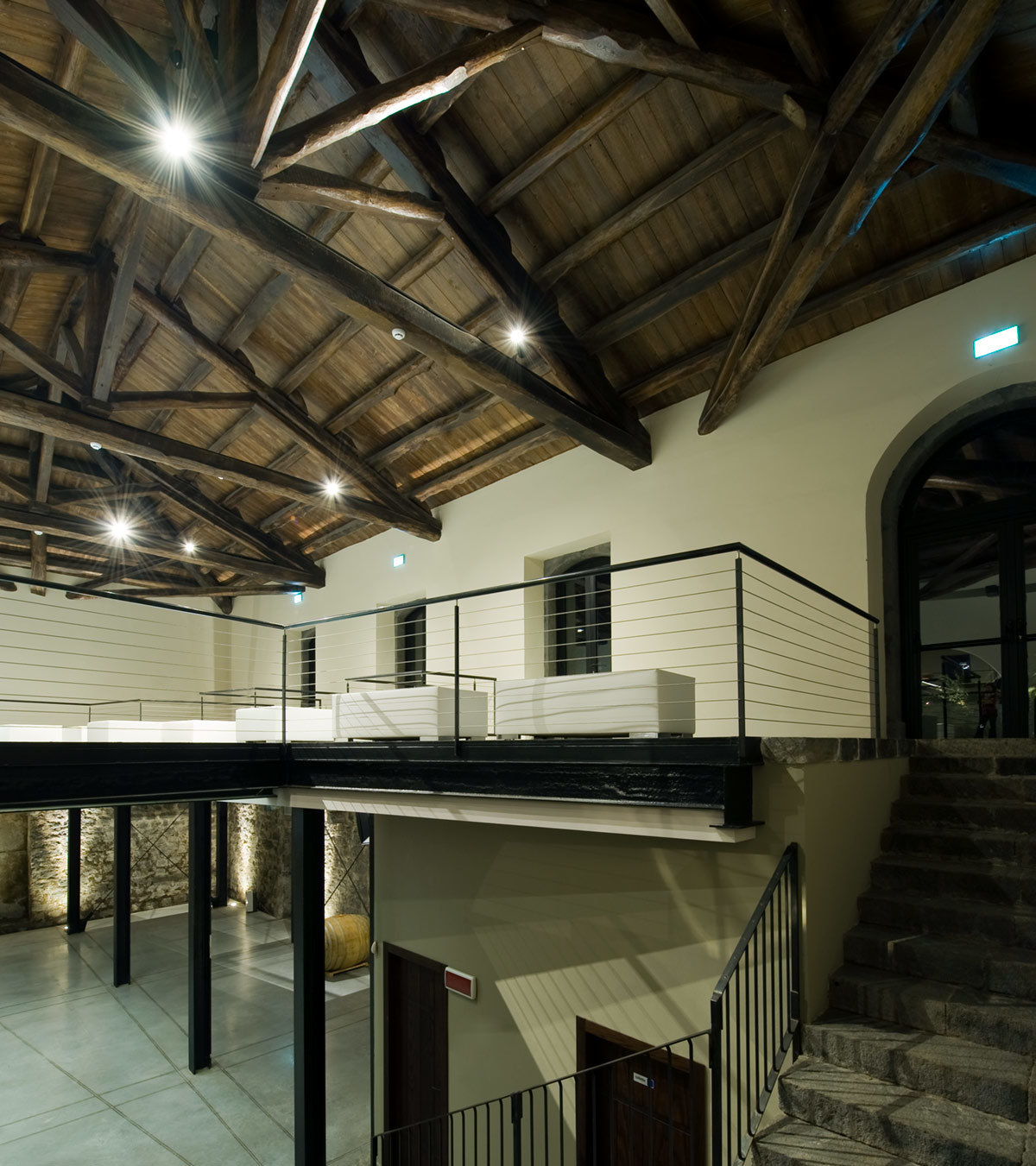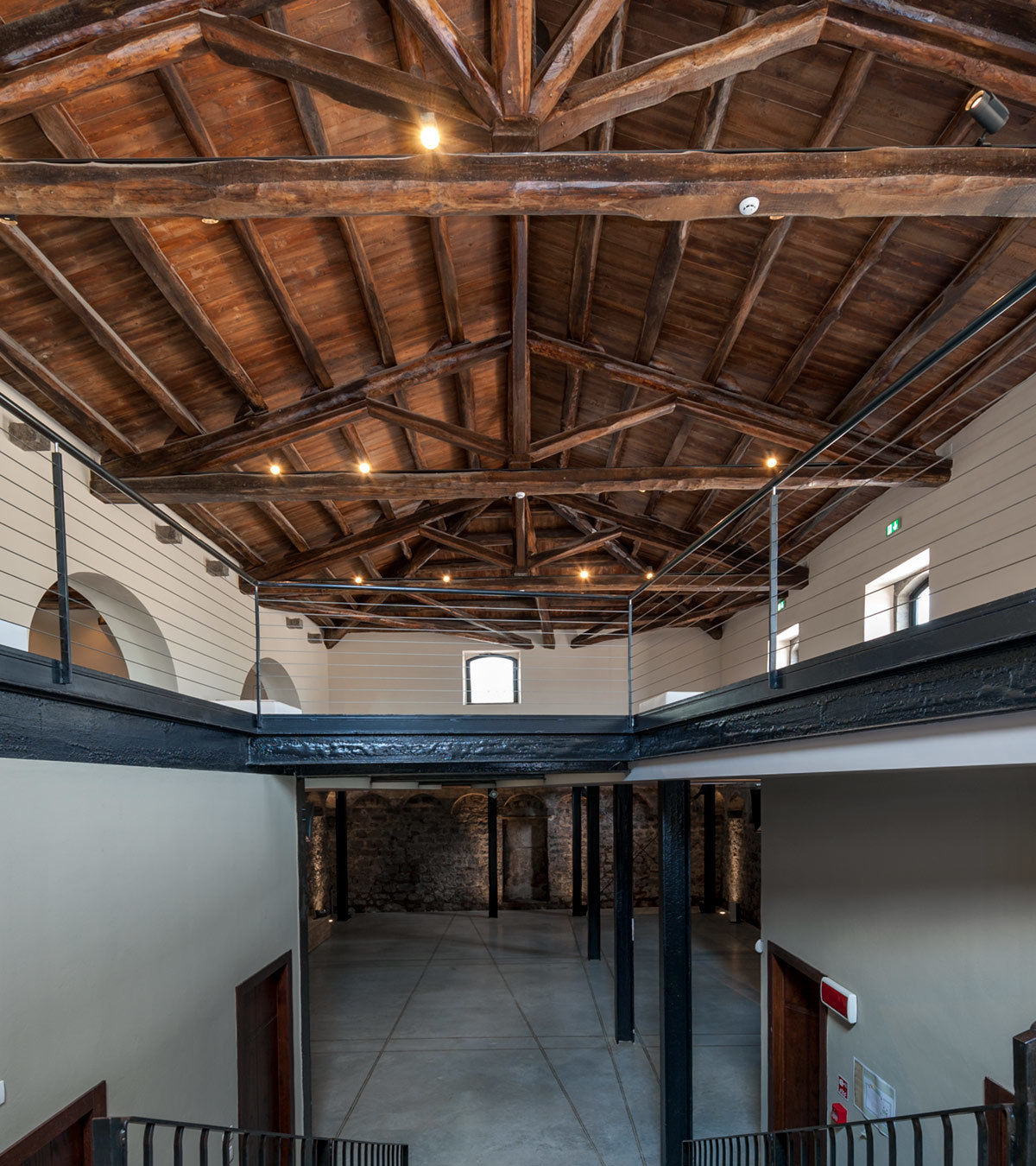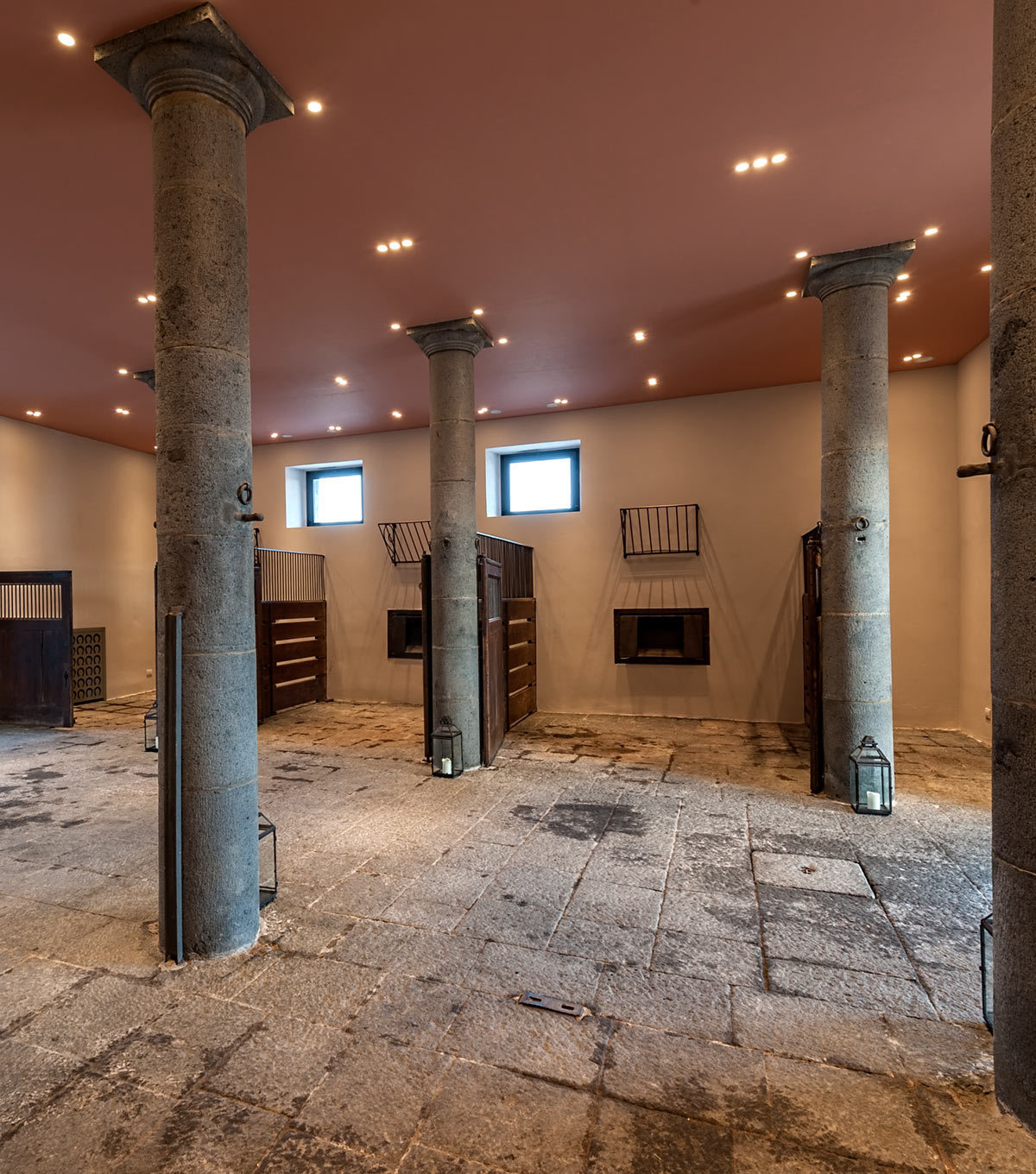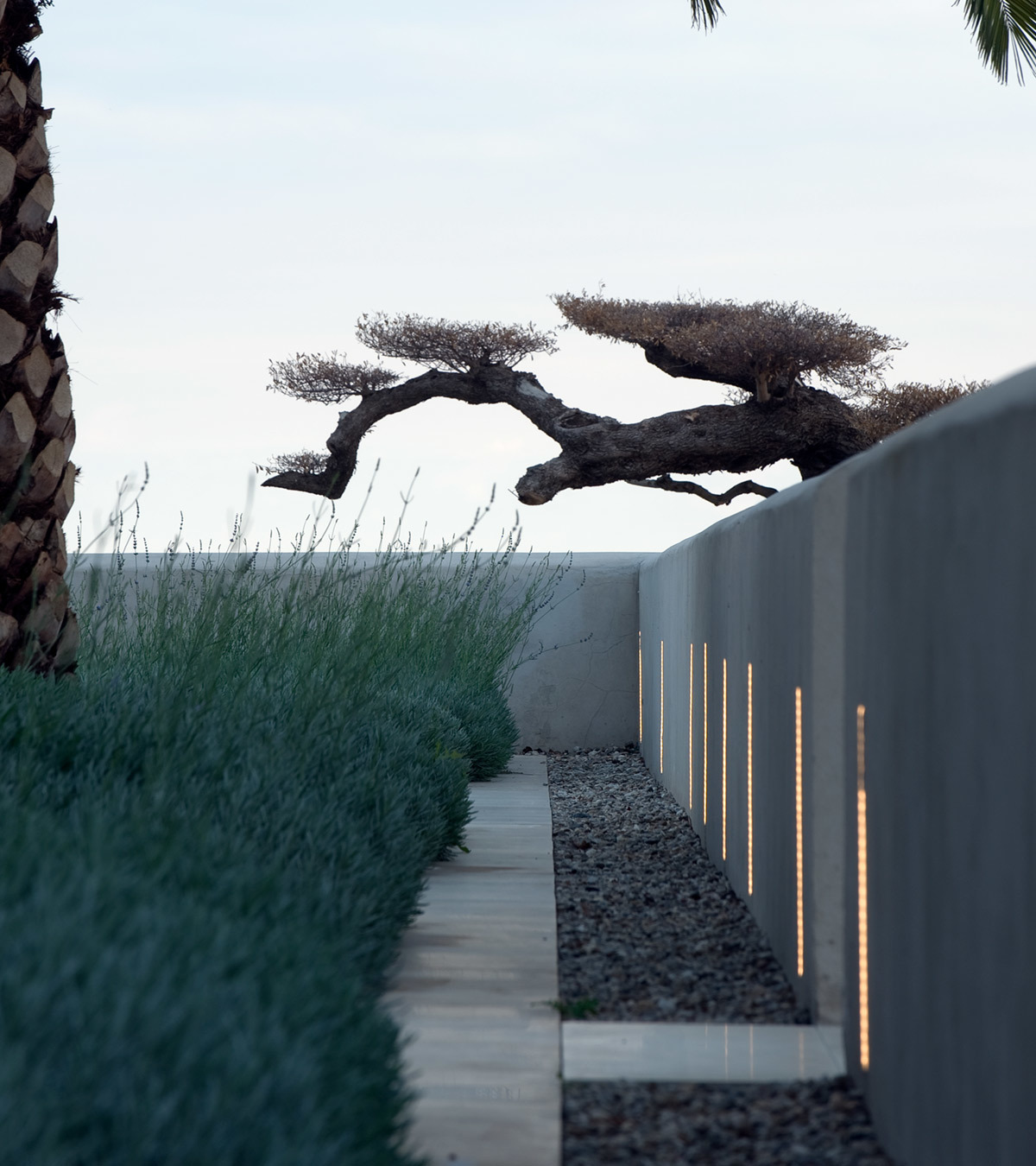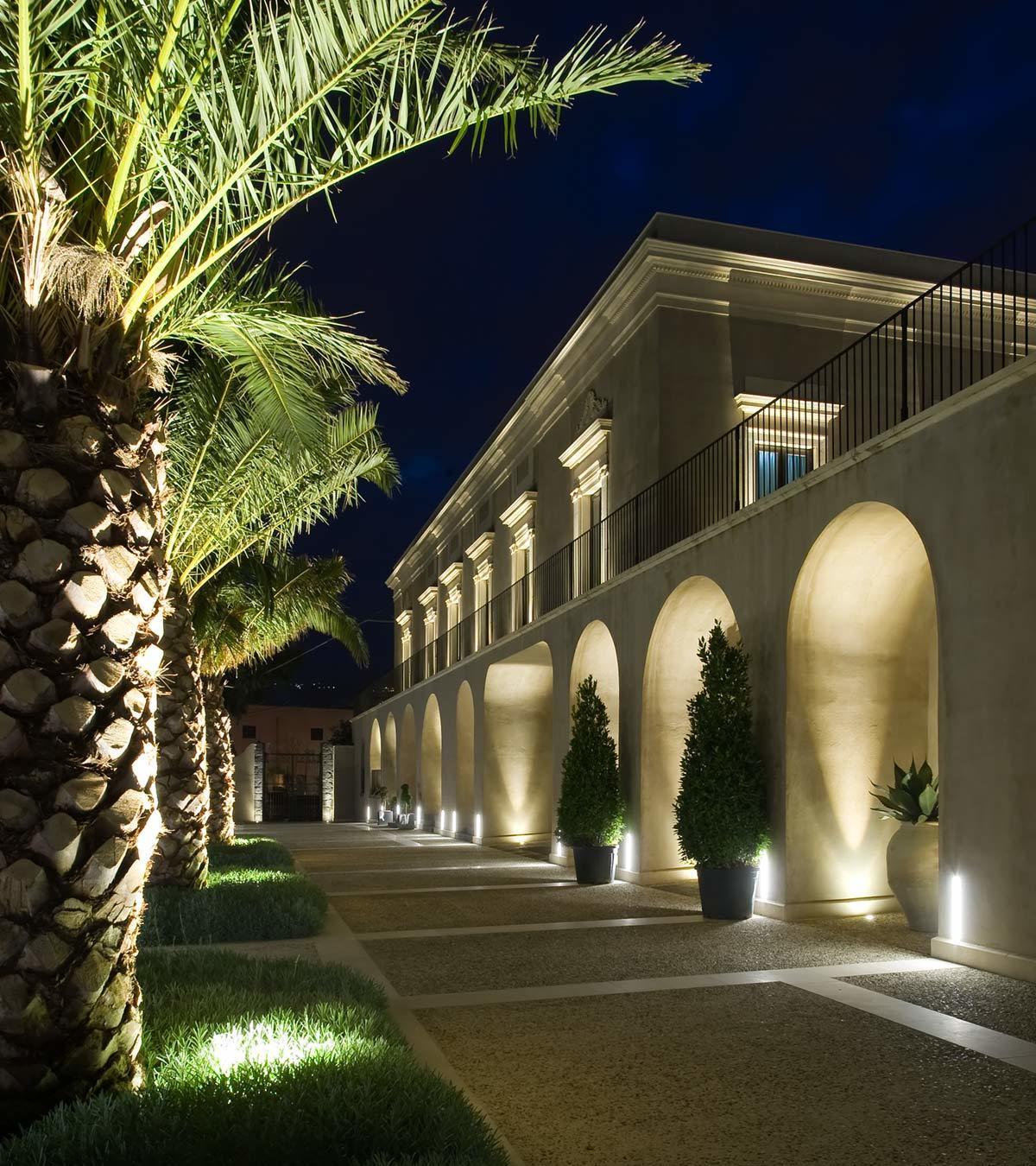 The choice of LED lighting and low power consumption is an integral part of a wider focus on sustainability and respect for nature that is the inspiration behind the entire project. Thanks to important design and architectural choices, Radicepura is indeed an energy and water self-sufficient,park. The roof of the main greenhouse is covered with photovoltaic panels that allow the park to generate the energy it needs, while the water supply for the irrigation of the entire nursery is provided by a rainwater recovery plant. 
Project by Arch. Giuseppe Scannella 
Photography by Moreno Maggi
Browse the gallery