A castle on the water, home to the Town Hall
This historic building first erected in 765 underwent several restorations and changes of use before housing the town council offices and the cultural centre of the small town of Kirchzarten's, where many events are hosted during the year.
Talvogtei
A modern environment within ancient walls
A contemporary design office inside a historic building, where the original wooden beams and stone walls are combined with a modern and colourful décor that makes them stand out even more. The lighting chosen for this project aimed to achieve a twofold effect: a look that could blend in with and somehow enhance the environment, and a technical performance that ensured the best use of the work spaces.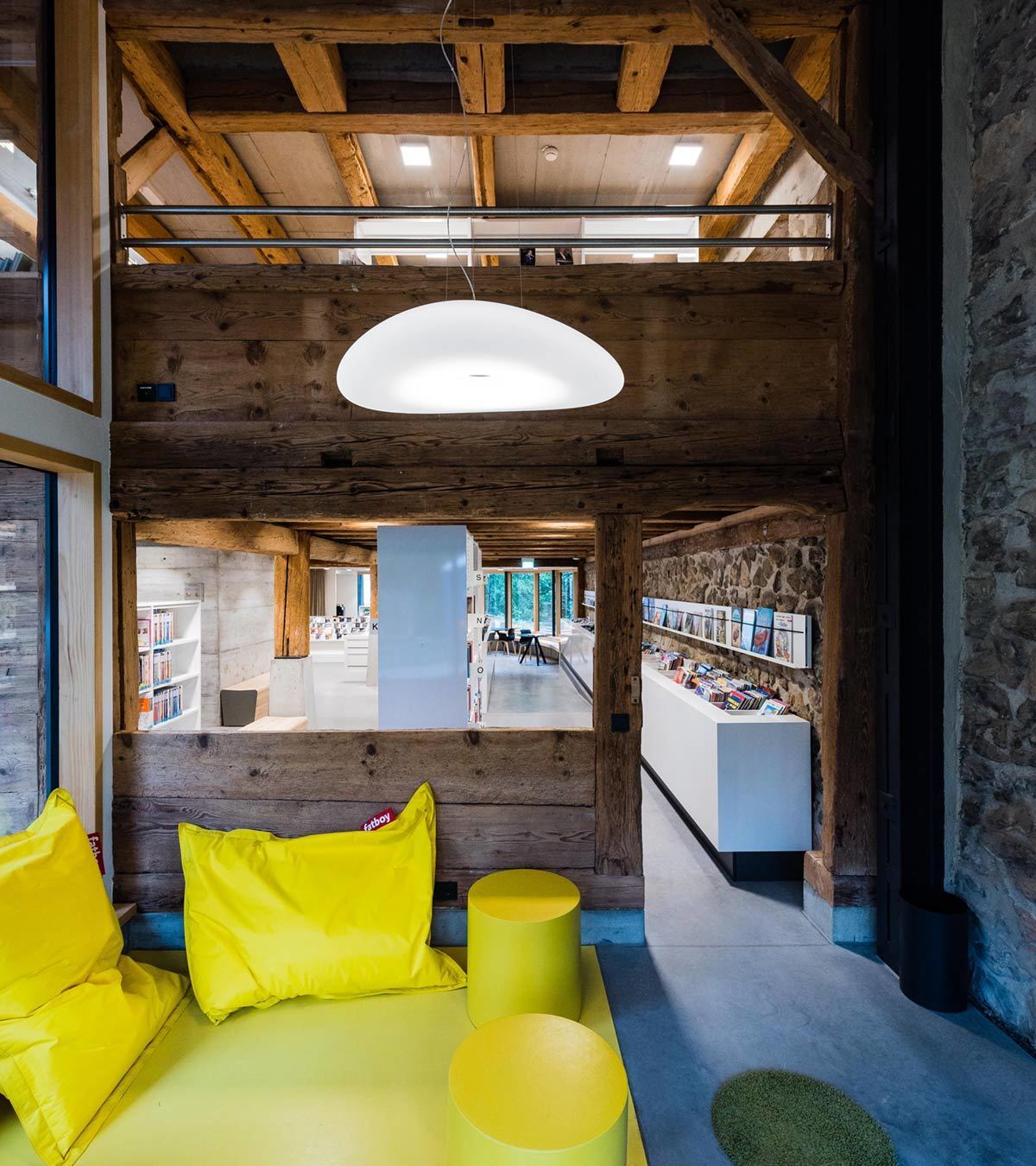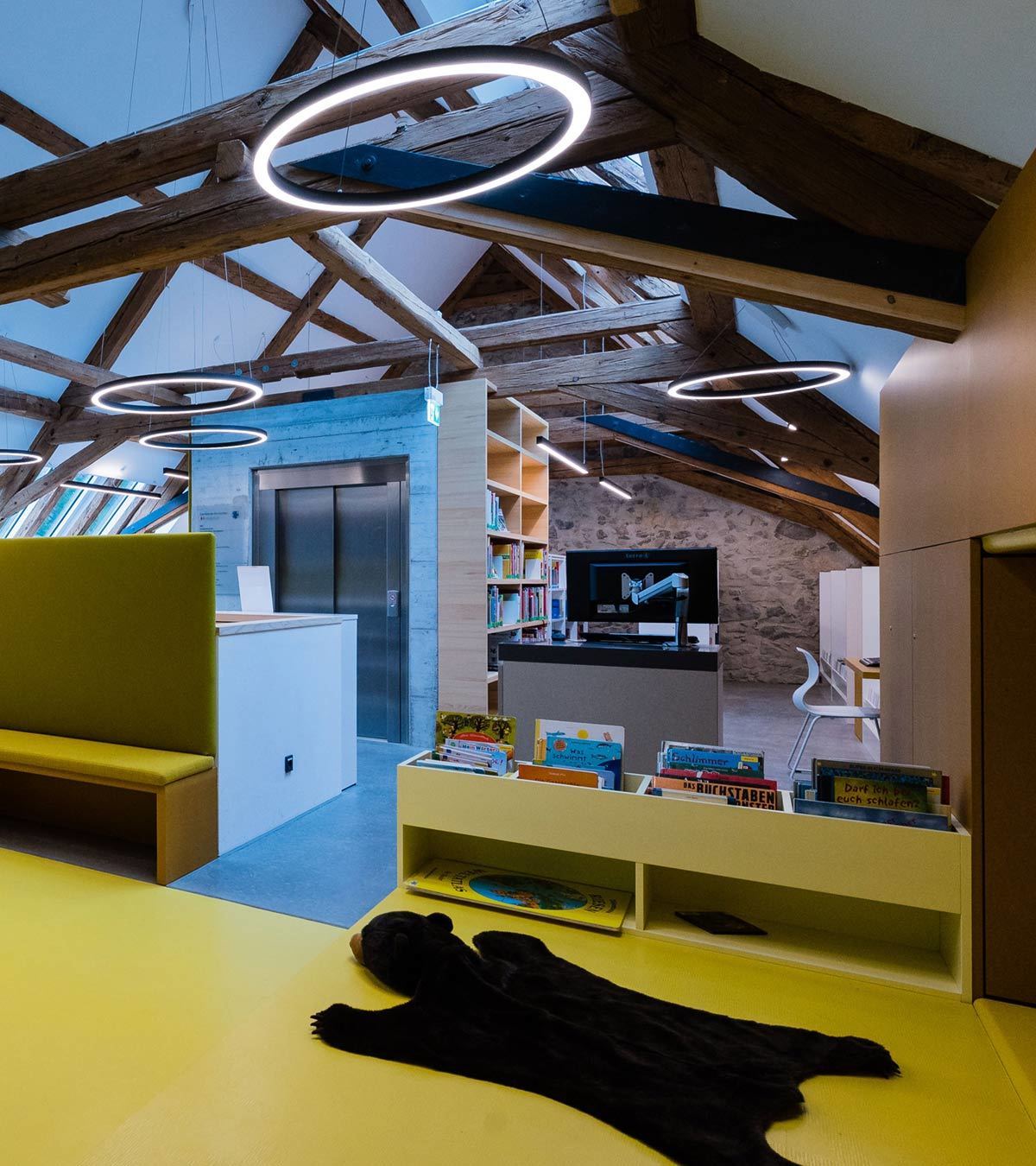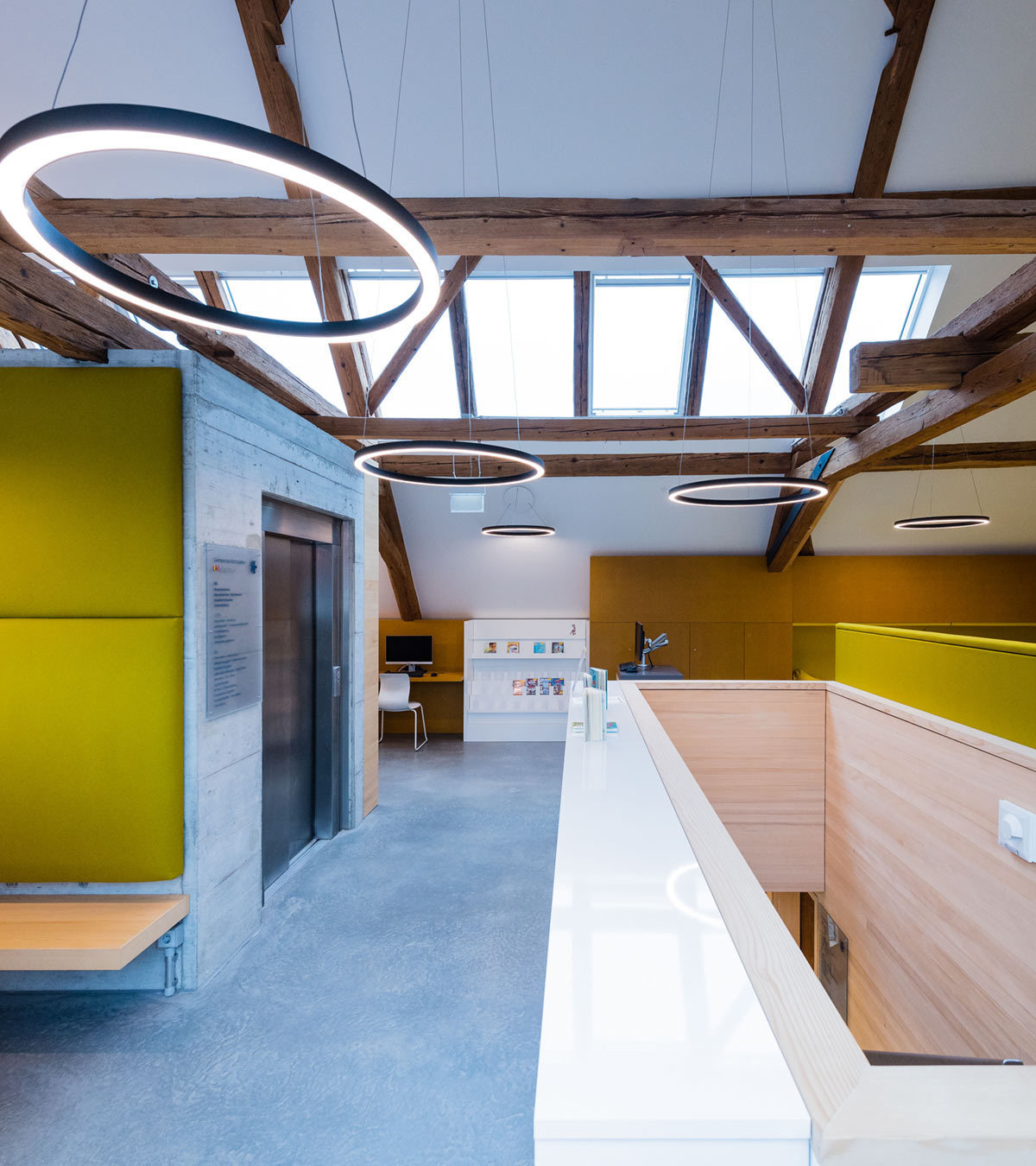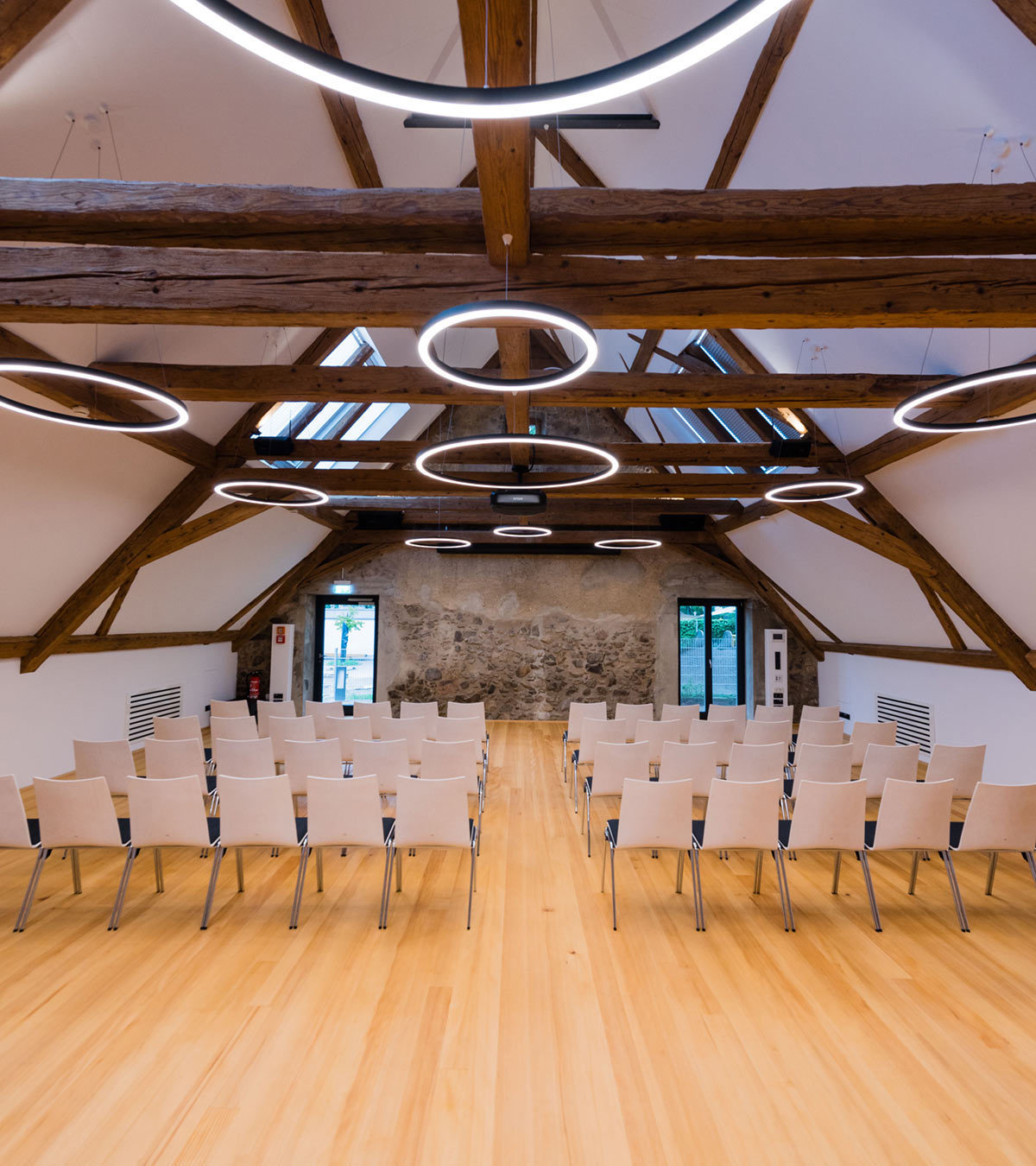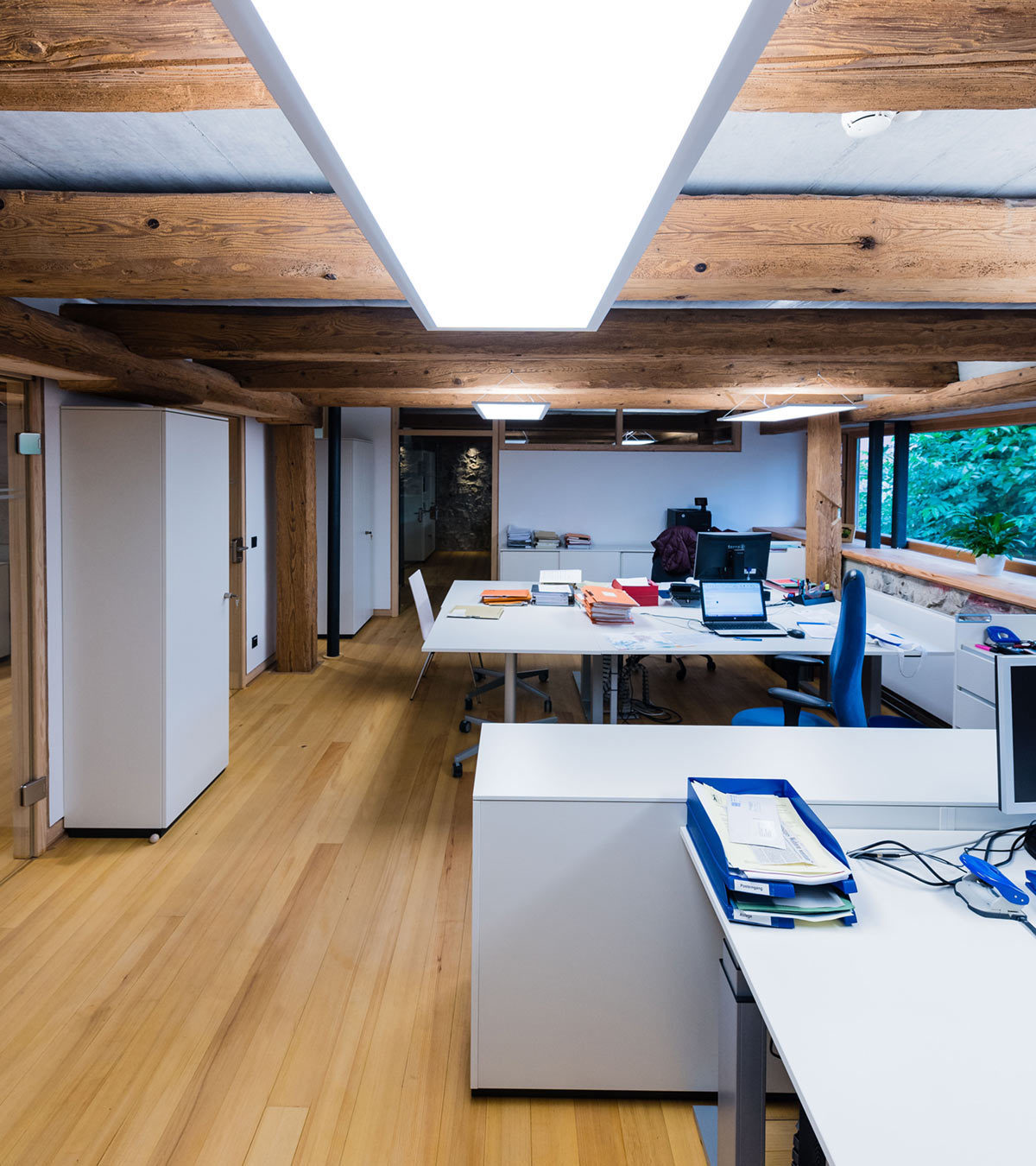 For the lighting of the town hall offices the choice fell on Clear. Clear illuminates the desks with diffused and evenly distributed light; its controlled UGR makes it particularly "friendly" to employees, who are not distracted from their tasks. Thanks to the Optilight Technology™, this lighting fixture is transparent when turned off, and thus leaves centre stage to the charming wooden beams. Common areas and relaxation areas are illuminated by Mr. Magoo and Tour, whose minimalistic design makes them extremely suited for the modern style furnishings, successfully blending them in with the charm of the ancient building through diffuse, evenly distributed lighting. 
Lighting designer: Michael Ruschmann, Lichtraum Freiburg 
Project by Restoration Talvoigtai, Kirchzarten 
Photography by Johannes Meger
Browse the gallery