A new dedicated space that leaves nothing to chance
Vince: a contemporary and casual fashion line, an international brand based in Los Angeles and New York and with offices in the USA, Canada and Japan. In recent years Vince has expanded its presence in the European market with new stores throughout the continent: in 2015, during the fashion week, it opened its first international showroom in Paris, in a historic building in the exclusive neighbourhood of the Champs-Élysées.
Vince Showroom
The Light on textures and colours
In the showroom there is a space dedicated to ready-to-wear lines for women and men featuring top clothing, footwear and accessories collections. It is for the exclusive use of professionals of the fashion industry to preview and select the fashion items for launch in the next season. In a context like this, where every detail is absolutely crucial, lighting must interpret and emphasize as much as possible the product on display. Thanks to its 15 years' experience in LED technology and the top performances of its products, Linea Light Group was the ideal partner for the lighting of Vince showroom.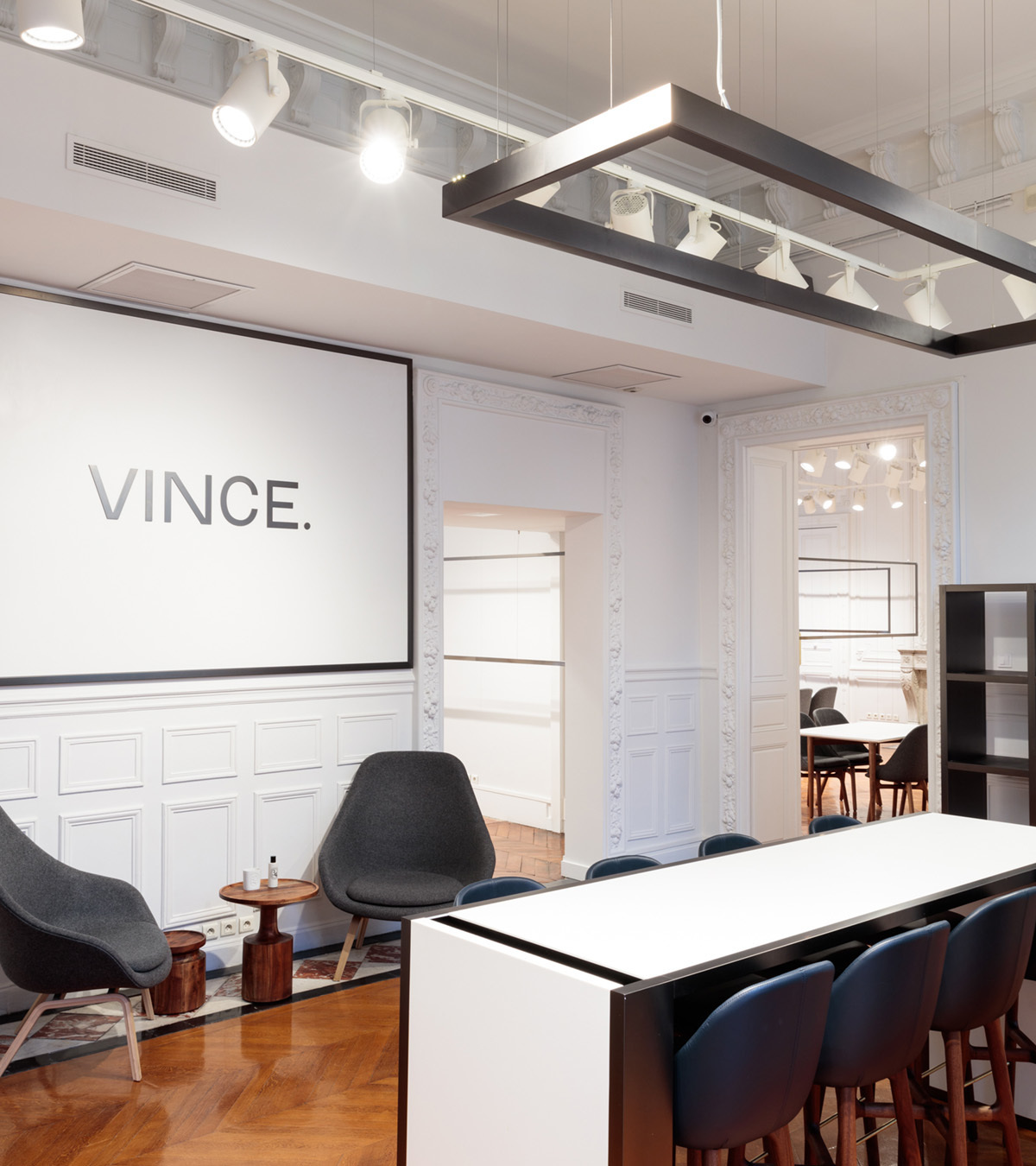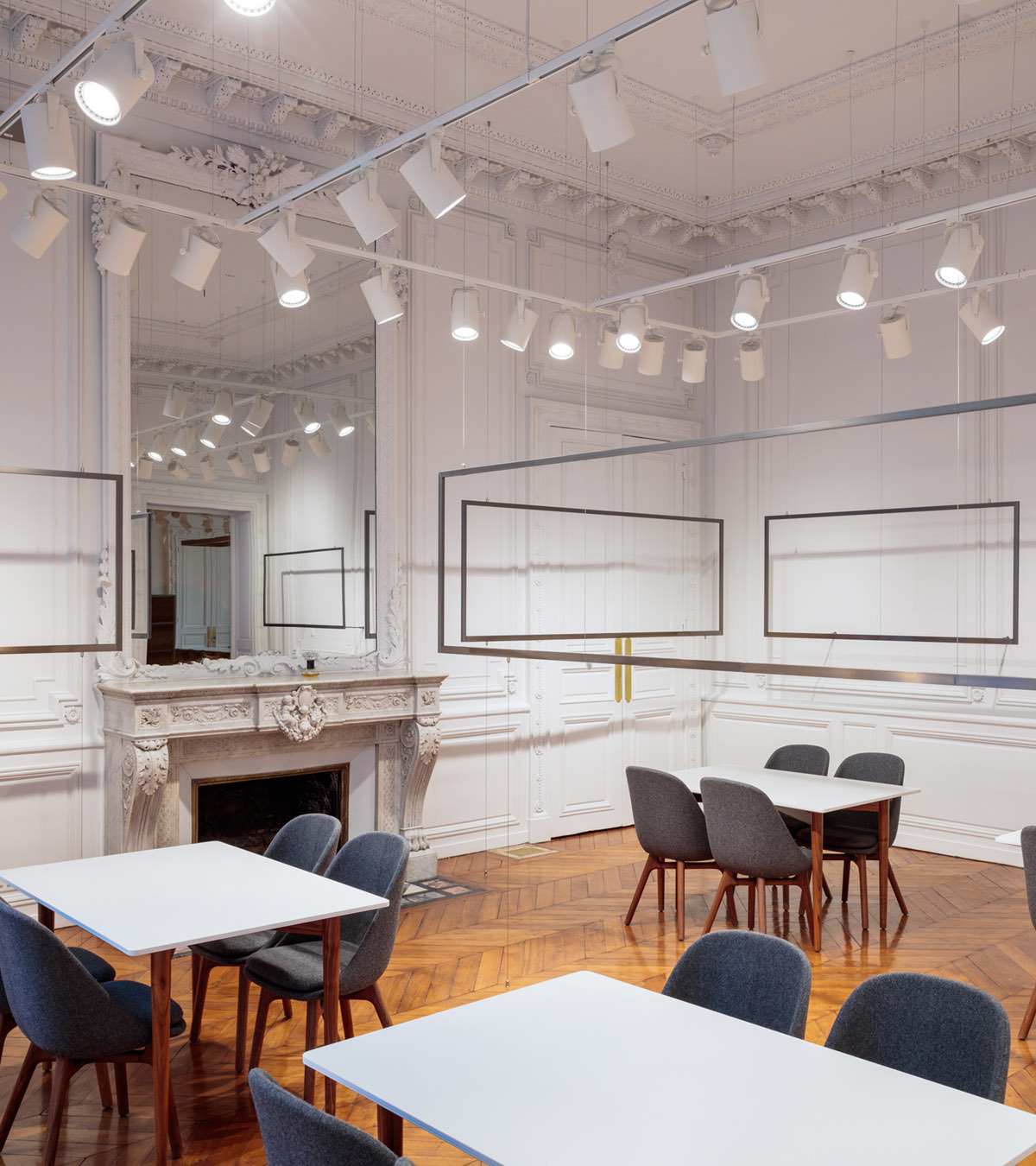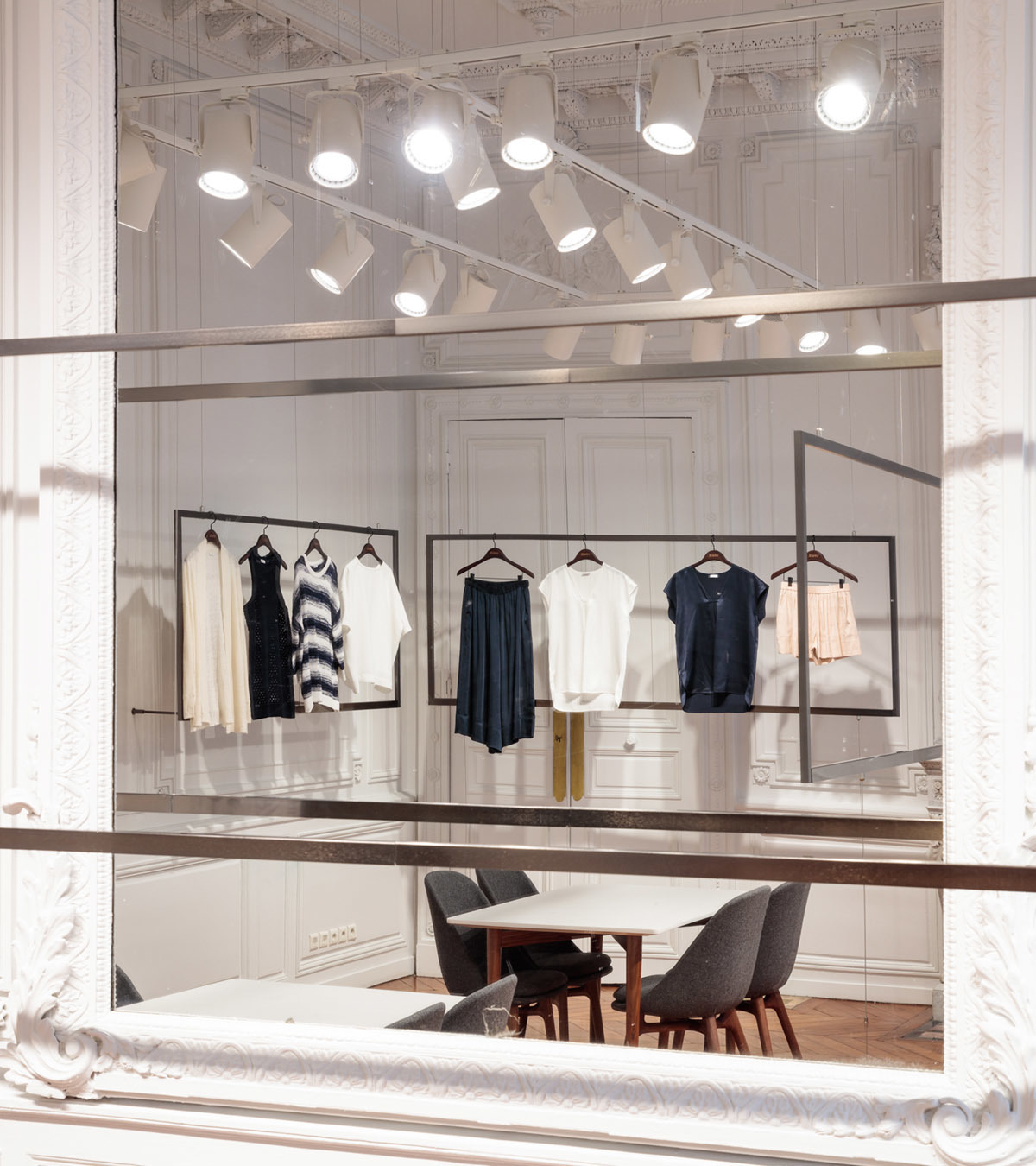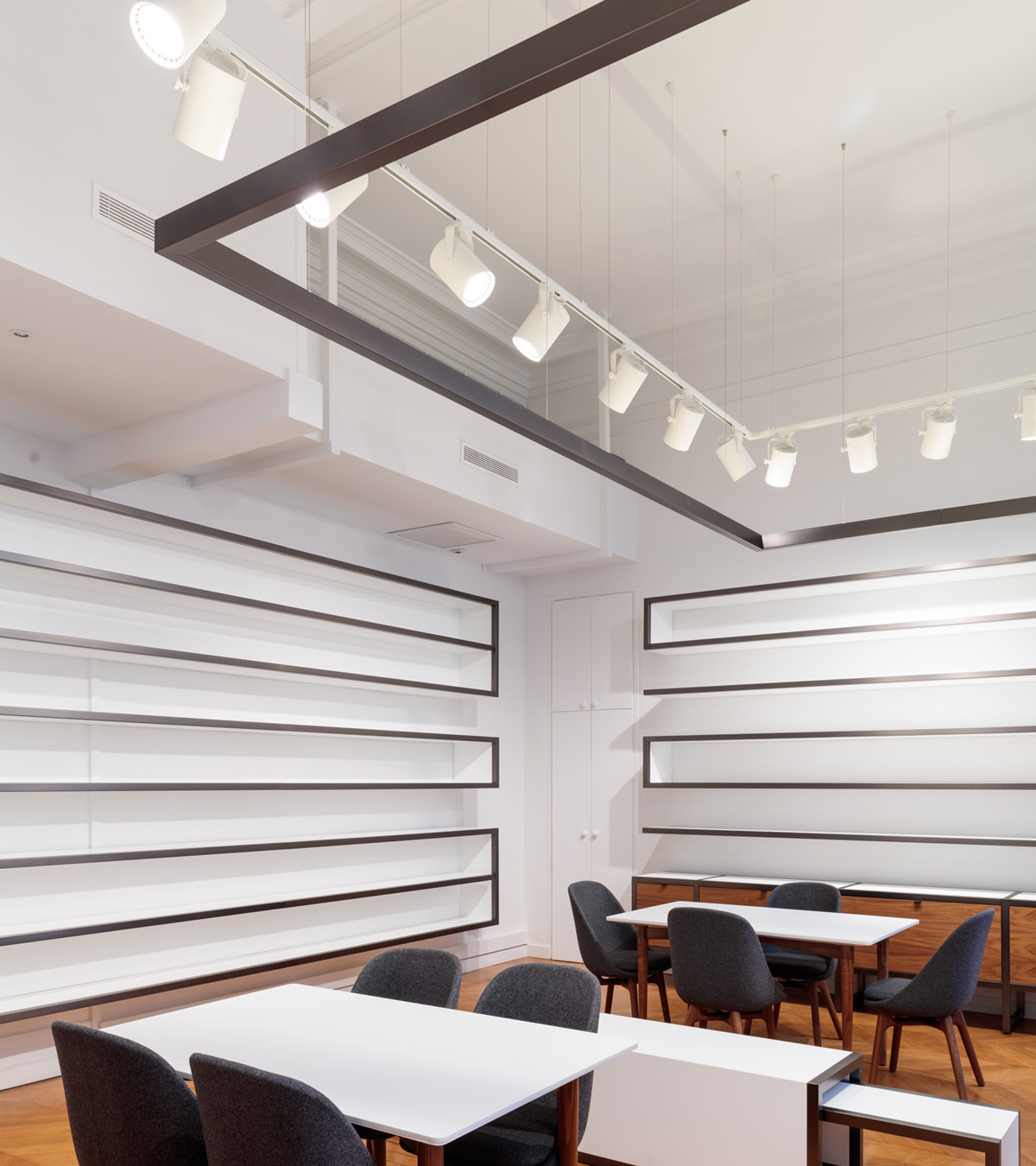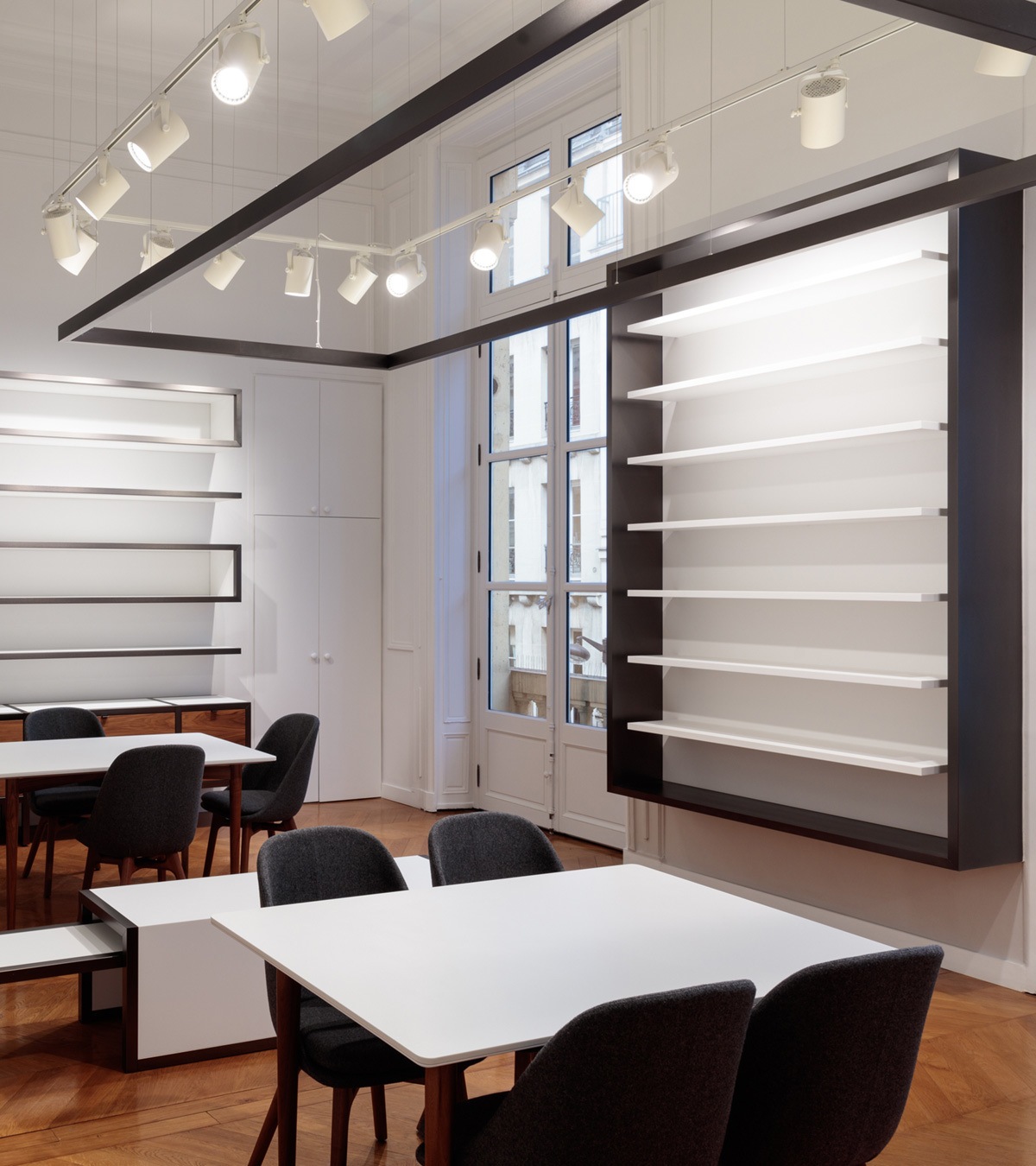 In this project, the lighting has a decisive role in exalting fabrics and colours. This is why we have selected the Angular projectors, which thanks to the combination of high colour rendering light (CRI95), interchangeable optics and minimalistic design provide efficient lighting while ensuring top quality and excellent results. Our client sought direct contact with Linea Light Group from the start, and found in the expert advice of our technicians and interior designers the key to the success of this project, setting up a showroom in which every texture, every shade of colour and every little detail of the items on display can be admired for their quality and workmanship. The lighting is perfectly designed to allow the professionals who visit the showroom to best examine and evaluate each piece singularly. 
Foto: Nicolas Cardin
Browse the gallery